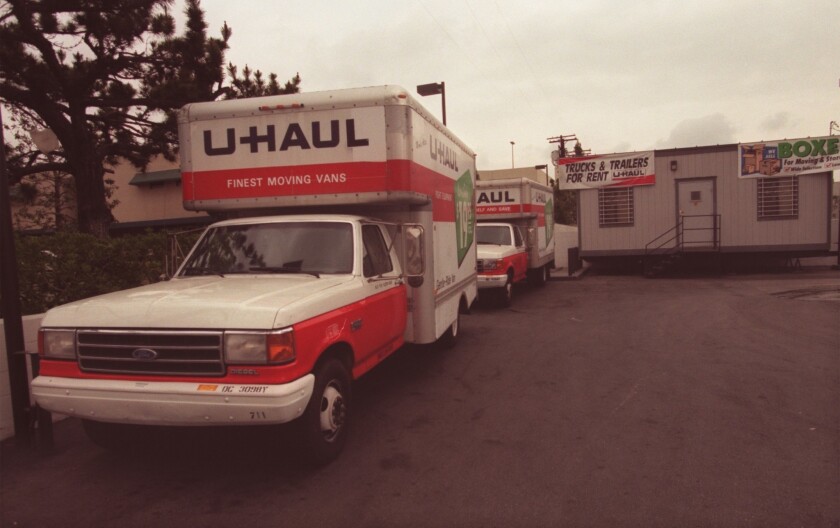 Population growth in Southern California slowed last year, and that helped lead to softer demand for housing.
The number of residents in the seven-county region grew 0.8% to 21.7 million last year, a slight dip from 0.82% growth the previous year, according to figures released Thursday by the Census Bureau.
The populations of the Los Angeles, Orange, San Bernardino and Ventura counties grew 0.5% to 0.9%, and Imperial County shrank 0.1%. But populations of Riverside and San Diego counties grew faster than the state as a whole, rising 1.2% and 1.1%, respectively.
Statewide, the number of residents, as of last July 1, rose to 38.3 million, a 0.9% hike from the previous year.
Housing economists and demographics experts noted that fewer people moving and fewer people forming new households have dampened demand for housing since the end of the recession. Thursday's numbers bear that out locally.
The region's population grew because births outpaced deaths, which has been typical statewide for years.
But in much of the region, more residents moved to other counties than moved in, according to the census. And while that's long been the case in Los Angeles County, it's a newer phenomenon in places like the Inland Empire and Orange County.
Indeed, the Riverside metropolitan area, which saw a flood of moving trucks in the last decade as families shifted east from L.A. in search of cheaper housing, recorded negative migration last year for the first time since 2009 even as births helped it to continue its population growth.
Los Angeles and San Diego counties also had negative migration, though at a far slower pace than during the housing boom.
In San Bernardino County, nearly 11,000 more people moved out than moved in, and the county had the second-slowest population growth in the Southland.
"The flight from the coast is not really picking up," wrote demographer William Frey in an analysis of the figures.
But other experts said that that already is beginning to change.
Higher home prices are pushing more buyers east again, said John Husing, a housing economist who studies the Inland Empire.
Building permits were up last year in Riverside and San Bernardino. Inventory has picked up in recent months as investors have slowed their purchases. And the chance to buy a house for $200,000 less than in Los Angeles County will continue to be a strong draw.
"You're going to see buyers from the coastal counties again priced out," Husing said last week. "They'll come out here."
At this point, though, home sales remain sluggish.
In a separate report Thursday the National Assn. of Realtors said its pending home sales index, which measures contracts signed but not yet closed, fell for the eighth straight month in February, down 0.8% nationwide.
But in the West, pending sales climbed 2.3%, but remained 16.5% behind February last year.
Twitter: @bytimlogan
Times staff writer Emily Alpert Reyes contributed to this report.
---