Guitar Center gets new owner and relief from crushing debt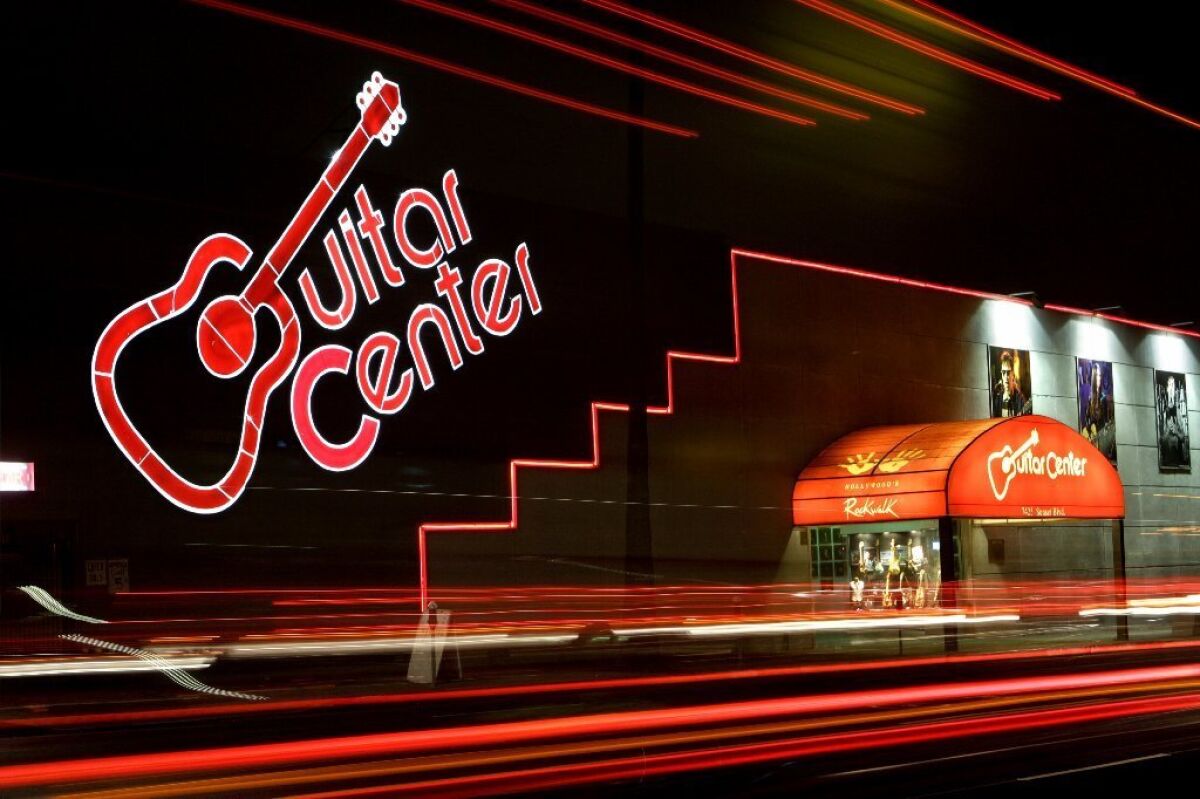 Ares Management gained control of Guitar Center Holdings Inc. in a debt-for-equity swap, the Westlake Village retailer said in a statement.
Guitar Center reduced its debt by about $500 million under the deal, which gives Ares Management a controlling interest in the nation's largest guitar retailer.
The deal reduces Guitar Center's crushing debt by $500 million and slashes its annual interest costs by about $70 million, the company said.
Bain Capital, which bought the chain of about 250 stores in 2007, will retain partial ownership of the company after the deal with Ares Management.
Photos: Top 10 Southern California companies
In addition to the debt swap, Guitar Center said it refinanced its remaining debt at a lower interest rate that will provide the company increased flexibility.
"Ares Management has built a legacy of success through their unique acquisition of blue chip brands across multiple retail sectors," Mike Pratt, Guitar Center chief executive officer, told Bloomberg News in an email. "Their retail experience will be invaluable to us as we build out new customer offerings in services, rentals and repairs."
Besides guitars, the retailer sells amplifiers, drums, keyboards and recording equipment. It also offers repair services.
ALSO:
SeaWorld reports latest drop in attendance amid Blackfish controversy
Jobless claims rise, but remain low heading into Friday's jobs report
Zillow to partner with Beijing firm to market U.S. homes abroad
Follow Stuart Pfeifer on Twitter