Wells Fargo customers: Here's what to look for if you're concerned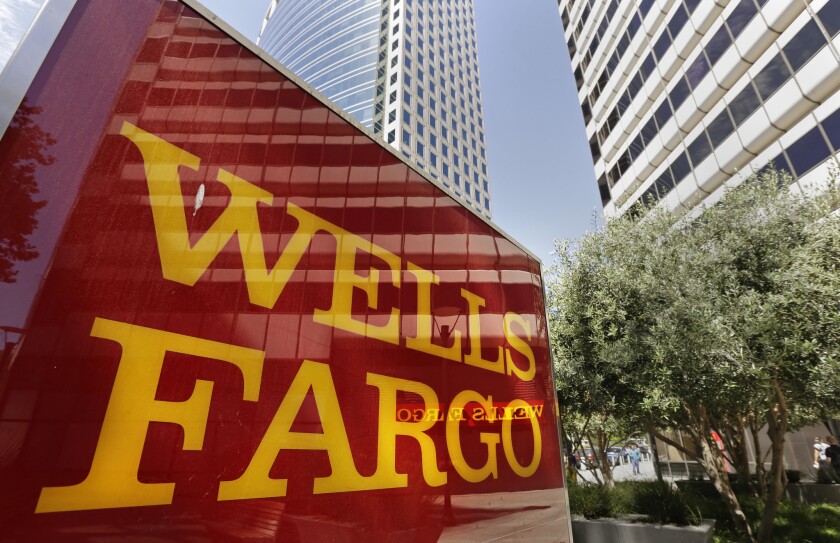 City officials and former Wells Fargo employees are asking consumers to scrutinize their bank statements and pay extra attention to online accounts after a lawsuit Monday accused bank employees of opening unauthorized accounts and moving clients' money around to meet corporate sales quotas.
Los Angeles City Atty. Mike Feuer filed the civil complaint against Wells Fargo bank, claiming the California-based financial institution urged employees to meet challenging sales quotas and that employees responded by using confidential client information to open unwanted accounts.
On Tuesday, Feuer's office urged Wells Fargo customers to look carefully at their recent bank statements to see if they had been victimized by similar conduct.
Feuer asked clients to alert his office immediately if they noticed checking or savings accounts had been opened in their names at the bank without their permission. He also asked Wells Fargo customers to be wary of credit and debit cards appearing by mail, as the cards' accounts could have been opened by employees trying to reach sales quotas.
"Have accounts that they have closed remained open? Have they received debit or credit cards they didn't ask for? Have they incurred charges on any of these accounts that they have not authorized?" Feuer said.
Maged Nashid, a former Wells Fargo manager in Southern California, said customers should pay close attention to their online bank statements. Nashid, who says he was fired from the company in retaliation for questioning practices similar to those alleged in Feuer's lawsuit, said Wells Fargo employees who open fraudulent accounts usually attach them to bogus mailing addresses.
In other words, if an unauthorized Wells Fargo account had been opened in your name, you likely would never receive a mailed statement about that account.
"The client would never be aware of it," he said. "The only way to actually find out about it is through the online banking."
Nashid said clients also should review bank statements for suspicious withdrawals ranging from $25 to $100, the same amounts needed to open a Wells Fargo checking or savings account.
Wells Fargo employees hoping to meet their quotas sometimes would use a client's savings to open fraudulent accounts under fake names, he said.
Customers concerned about their accounts should contact the City Attorney's tip line at (213) 978-3393, according to Feuer.
Times Staff Writer Andrew Khouri contributed to this report.
Follow @JamesQueallyLAT for breaking news
---
For reporting and exclusive analysis from bureau chief John Myers, get our California Politics newsletter.
You may occasionally receive promotional content from the Los Angeles Times.