Businesses are feeling effect of partial government shutdown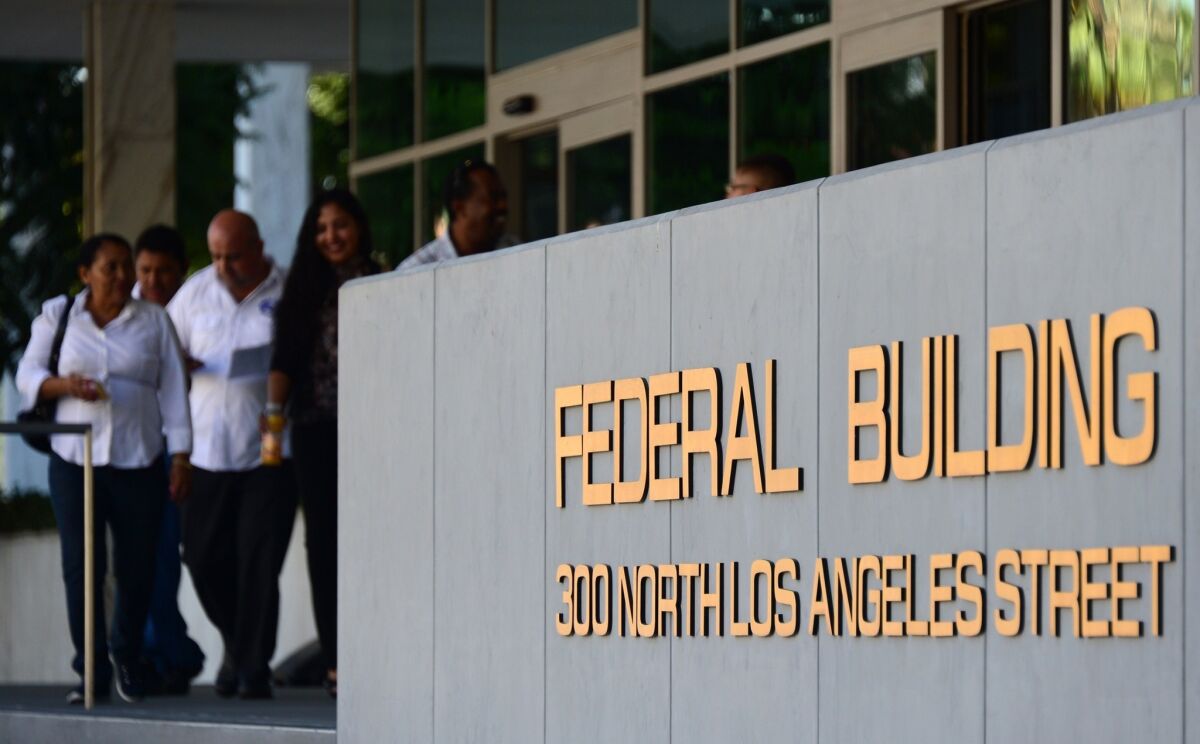 WASHINGTON — The effect of the partial government shutdown began hitting businesses Tuesday, with the potential for bigger problems if federal agencies remained closed more than a few days.
A budget stalemate left many agencies with no money, forcing the furlough of about 800,000 federal workers nationwide, widespread cutbacks in services and closures of national parks and monuments. The effect resonated beyond the halls of Congress as companies grapple with the first federal shutdown in 17 years.
The government's online E-Verify system, which enables businesses to determine whether potential hires can legally work in the U.S., went offline. The Small Business Administration stopped processing new loan applications, except for firms seeking disaster aid.
The Federal Housing Administration, which insures about 26% of new single-family home purchases, said its loan processing would slow as most employees were sent home. The delays would build over time and could hurt the housing market, according to the Department of Housing and Urban Development, which oversees the agency.
"It's going to make it harder for first-time home buyers, particularly in hot markets like a lot of California, to compete for properties," said Guy Cecala, publisher of Inside Mortgage Finance. He noted that FHA insurance helps many first-time buyers by insuring low down-payment loans and that processing delays could make it difficult for those borrowers to secure a home.
"If you're a seller of a home and you know a borrower is applying for an FHA mortgage, you have to be either lenient or look for another offer," he said.
The Mortgage Bankers Assn. said it was watching the situation and hoping the shutdown didn't last very long.
"A few days, I think we're OK. A few weeks, it starts to get problematic," said Pete Mills, the group's senior vice president for residential policy and member services.
Many government services were halted or curtailed after congressional Democrats and Republicans failed to agree on legislation to continue funding the government.
With recent signs of slowing in the housing industry, home builders, Realtors and others were waiting for a government update Tuesday on construction activity. It never appeared.
The Commerce Department, which compiles the data, said it would not release any economic reports during the shutdown. The report on August construction spending was the first of many economic data releases that would be delayed during a prolonged shutdown, depriving businesses and investors of crucial information.
Another casualty probably will be the all-important monthly report on job creation and unemployment scheduled to be released Friday. The Bureau of Labor Statistics said it would cease operations during a shutdown, although the report could still be released if it was largely completed and the White House determined there was a risk it would leak out.
The Federal Reserve is scheduled to hold its next policymaking meeting at the end of the month, and the state of the labor market is central to making a decision on a key stimulus program.
"We don't want to be in the dark too long," said Ryan Sweet, an analyst at Moody's Analytics who follows the Fed as well as economic data releases.
Apart from the jobs report, he said, this week is relatively light on government economic data. But the government is supposed to issue some important reports next week, among them figures on international trade, retail sales and business inventories.
Most financial regulators remained on the job because their agencies do not depend on congressional appropriations for funding. The special mechanisms that pay for most financial regulators — in many cases through fees on the firms they oversee — limited the direct consequences of the shutdown on Wall Street and the banking industry.
The Federal Deposit Insurance Corp., the Federal Reserve, the Office of the Comptroller of the Currency and the Consumer Financial Protection Bureau were fully operating because they don't depend on congressional appropriations.
Still, the financial industry isn't completely off the hook.
The Securities and Exchange Commission remained fully staffed Tuesday, but was using money carried over from the last fiscal year that probably would last only a few weeks. At that point, the SEC would have to furlough many of its employees, potentially endangering upcoming initial public offerings such as Twitter Inc.'s.
The Commodity Futures Trading Commission, which oversees futures and options markets, was out of money and furloughed 96% of its 680 employees.
With about 800,000 federal workers furloughed nationwide, the shutdown could have ripple effects on businesses that depend on those workers or other government programs.
Dennis Villavicencio, who runs his family's two hotels in Three Rivers, Calif., the entry point to Sequoia National Park, said the government shutdown was "a disaster for us."
National parks must close during the shutdown and overnight visitors were given 48 hours to leave.
"Guests are already canceling," he said.
Villavicencio, 46, said the two hotels have about 20 employees and workers' hours would be scaled back as guests cancel reservations.
"If this goes on for several weeks, and the park is simply closed, we're going to have to lay people off," he said.
---
Sign up for the California Politics newsletter to get exclusive analysis from our reporters.
You may occasionally receive promotional content from the Los Angeles Times.