If you're a 'non-elite,' expect to wait around when American Airlines cancels or delays a flight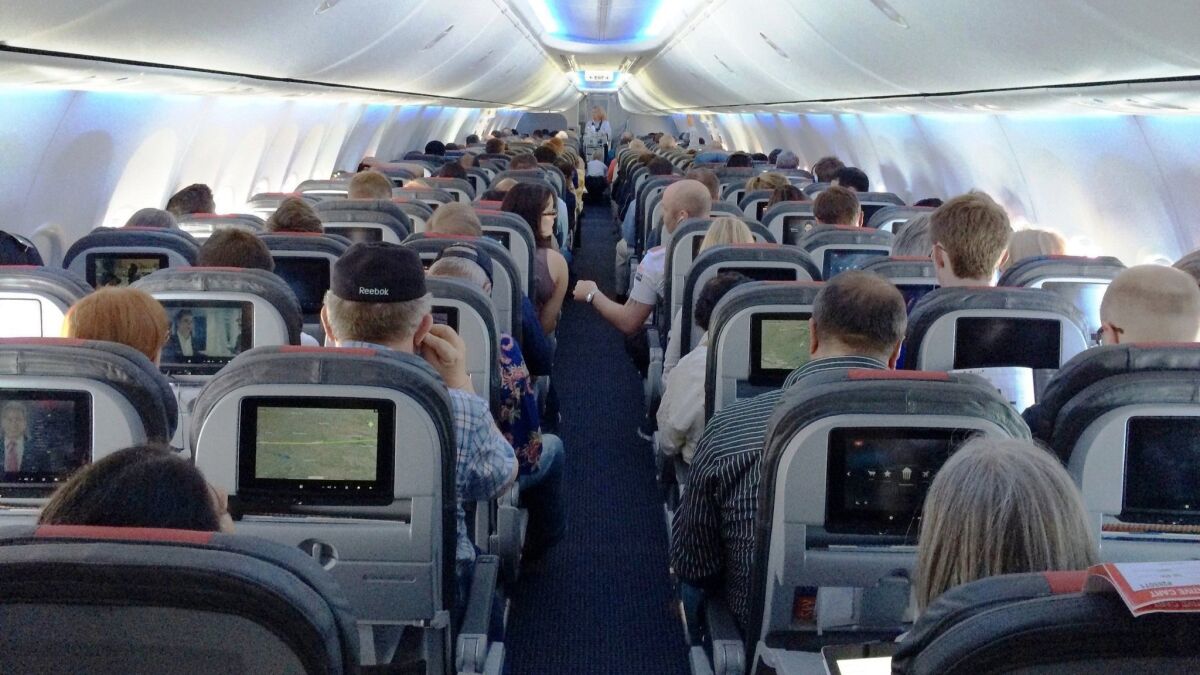 American Airlines is taking some heat after an internal memo leaked telling employees that their first priority during delays or cancellations should be to get elite passengers to their destinations, even if it means using a competing airline, but economy passengers shouldn't get that option.
The Fort Worth-based airline said it issued the memo because the policy, which it described as similar to the rebooking stance of some other carriers, had not been made clear to airport staff and was being executed inconsistently.
"It's important to note that it is the same policy as other airlines," American Airlines spokesman Curtis Blessing said.
However, bloggers have complained that American's move is more in line with discount carriers than with large airlines and further separates elite fliers from everyone else.
Most major airlines have "interline agreements," which outline how much rival airlines will pay one another to fly a competitor's passengers in the case of flight delays or cancellations. To avoid writing a check to a competitor, an airline will rebook a passenger on a rival carrier only as a last option.
Discount carriers don't usually have such agreements.
Here is what to expect if an American Airlines flight is canceled or delayed for several hours, as outlined in the memo.
The first priority is to rebook elite members of American Airlines' AAdvantage program and business-class and first-class passengers. The memo spells out the priority order, with Concierge Key status members at the top.
Agents are instructed to try first to book such elite passengers on another American Airlines flight or with airlines that have close business ties with American Airlines, such as members of the same airline alliance. "Do all possible to keep on [American Airlines] and [joint business partners], but allow fastest itinerary to final destination" even if a competing airline must be used, the memo says of elite status fliers.
Passengers who are described as "non-elites," such as fliers in economy or basic economy seats, are at the bottom of the priority list and will not be flown on competitor airlines, the memo said. It outlines a few exceptions, such as unaccompanied minors, passengers with disabilities, members of the military and people traveling to a family event, such as a funeral or wedding, or flying to catch a cruise ship departure.
Twitter: @hugomartin
---
Sign up for the California Politics newsletter to get exclusive analysis from our reporters.
You may occasionally receive promotional content from the Los Angeles Times.