Dirty rooms and unfriendly employees are the biggest turnoffs for hotel guests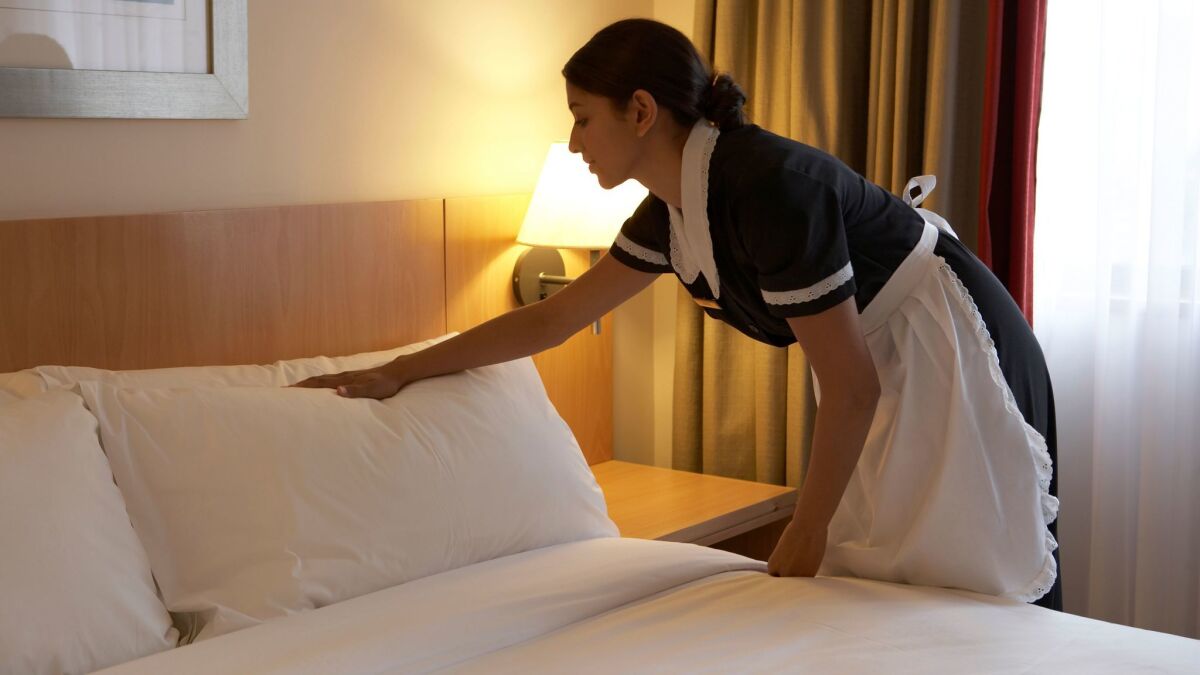 An unreliable wireless Internet connection can be frustrating for hotel guests, but a filthy room is the biggest peeve among travelers.
Second only to dirty rooms among the most hated hotel experiences are unfriendly employees, according to a survey of more than 1,000 hotel guests by Qualtrics, a research company based in Provo, Utah.
When asked what is most likely to cause a negative experience for a hotel guests, 66% said dirty rooms, 57% said unfriendly employees and 56% said uncomfortable beds, according to Qualtrics.
Most hotel guests — 65% — say wireless Internet is crucial to having a positive experience, but even more important to 76% of hotel guests is a clean room, the survey found.
The survey's findings seem to suggest that wireless Internet — once considered the most important amenity by hotel guests — has fallen in importance behind cleanliness.
Other survey findings about bad hotel stays include:
9% of hotel guests said they have had a bad night because their room was haunted
23% of smokers said they have smoked in a non-smoking room
13% said they have had a hotel experience so bad it made them cry
18% said they have had a hotel experience so bad it has ruined their vacation
24% said a bad hotel experience led them to argue with their spouse or partner
To read more about the travel and tourism industries, follow @hugomartin on Twitter.
MORE FROM BUSINESS
U.S. workers — especially millennial women — aren't taking all their earned vacation
7 tax tips for new college grads
Our six-week newsletter will help you make the right decision for you and your property.
You may occasionally receive promotional content from the Los Angeles Times.