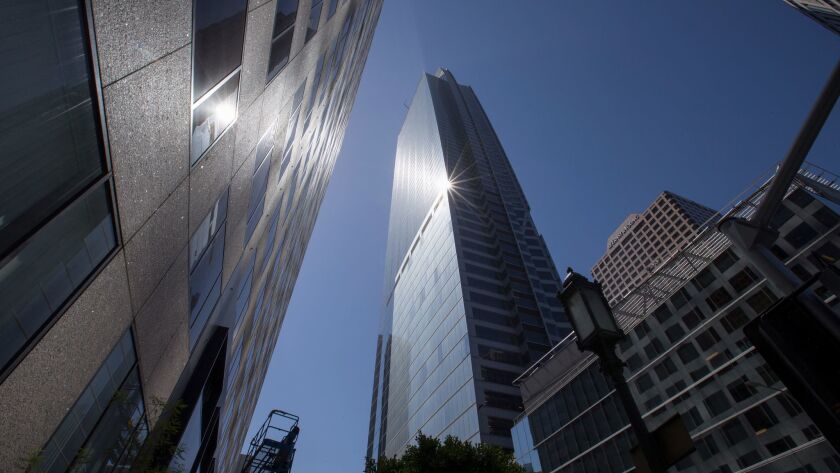 For years, tourism advocates in Los Angeles have bemoaned the shortage of hotel rooms near downtown's convention center, saying the city needs thousands more to draw the nation's biggest conventions.
Thanks to a construction boom over the past four years, the city has nearly doubled the number of hotel rooms within walking distance of the Los Angeles Convention Center to 4,637 rooms, according to a city study.

In addition to the rooms already built, another 717 hotel rooms are under construction, according to the study, released by Los Angeles City Councilman Jose Huizar, whose district includes parts of downtown Los Angeles.
The construction boom included the completion this summer of the 73-story InterContinental Los Angeles Downtown hotel, with 889 rooms.
Still, the study concluded that Los Angeles ranks 18th in the nation when it comes to the number of hotel rooms within walking distance — three-quarters of a mile — of a convention center.
San Francisco leads the nation with more than 21,000 hotel rooms, followed by New York with more than 15,000 rooms and Anaheim with 13,400 rooms, according to the study.
"While our collective efforts over the last four years has resulted in a substantial increase in our hotel room supply, Los Angeles still lags behind most major convention center cities," Huizar said.
To read more about the travel and tourism industries, follow @hugomartin on Twitter.
---