Airlines worldwide are expected to pocket $93 billion in fees and extra revenue in 2018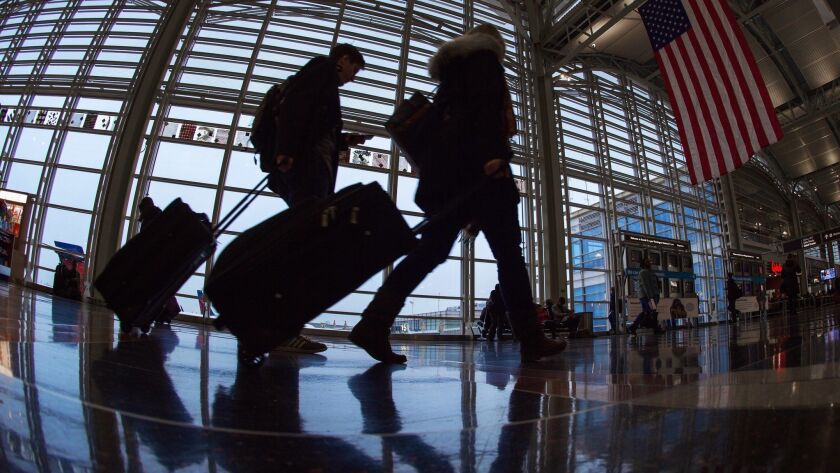 Airlines in the U.S. and Europe led the world's carriers in collecting a total of $92.9 billion from extra charges to check bags, upgrade seats and change reservations, among other services that once were included in the price of a flight.
The "ancillary revenue" projected for 2018 is expected to be 13% higher than the $82.2 billion collected by carriers last year, according to a study by IdeaWorks Co., a Wisconsin-based airline consultant. Such revenue includes the sale of miles and other services to banks to distribute to loyalty reward program members.
Total revenue may surge in the next few years when airlines in China — the world's most populous nation — are expected to adopt the U.S. and European tactics of charging passengers fees for extra services and upgrades, said Jay Sorensen, president of IdeaWorks.
"They are very nervous about it but are realizing that there is tremendous revenue gain to be had," he said of China, where the number of airline passengers has more than tripled in the last decade.
In the U.S. and Europe, one reason for the increase in fees and extra revenue in the last year is the growing popularity of the no-frill tickets known as "basic economy" fares, which don't come with the option to check a bag or reserve a seat. Those cost extra.
Sorensen's study predicts that airlines throughout Africa, Asia, the Middle East and South America will soon begin to offer similar fares.
Airlines like basic economy fares because the rock-bottom prices entice passengers but when they learn that the fares don't include many basic services normally included in the price of a ticket, most fliers buy an upgraded fare.
Sorensen compared basic economy fares to ordering food at a restaurant where the entree may seem affordable but the full meal, including appetizers, drinks and dessert, will cost much more.
Twitter: @hugomartin
---
Your guide to our new economic reality.
Get our free business newsletter for insights and tips for getting by.
You may occasionally receive promotional content from the Los Angeles Times.