With commercial airlines soaring, why have some private jet start-ups failed?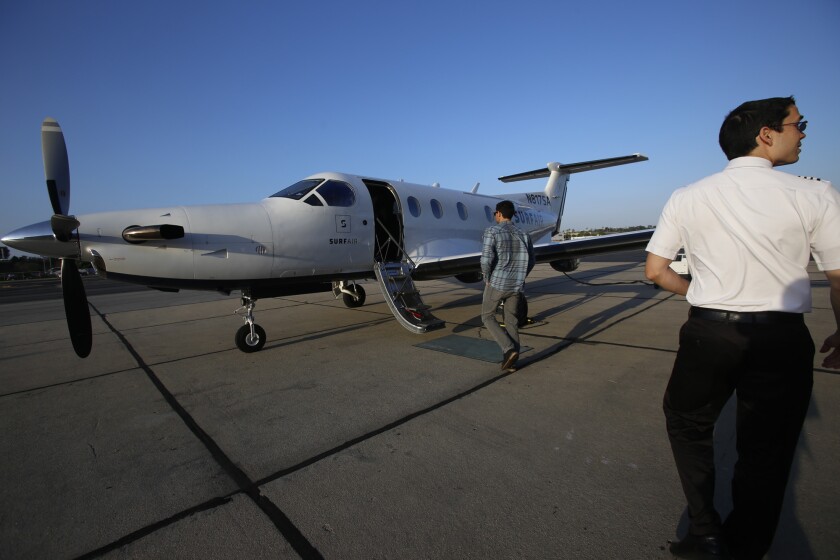 The nation's commercial airlines are reporting soaring profit margins and enough revenue to invest billions of dollars in new planes, airport lounges and even designer-made employee uniforms.
So why hasn't that success extended to the fleet of private jet start-ups that launched in the last few years?
Private jet charters Blackjet, Blue Star Jets and Beacon, among others, have ended operations in recent months, citing funding difficulties as well as problems securing planes, among other issues.
Many of the new jet charter businesses have tried to jump on the popularity of the "shared economy," with some comparing themselves to the ride-hailing business Uber. The private jet businesses have also promoted themselves as a way to avoid long airport security lines.
"There was this feeling that we have this unmet demand," said Brad Stewart, chief executive and president of XOJET, a San Francisco-based charter jet business.
But according to industry experts, too many of the charters either overestimated the demand or underestimated the funding needed to keep the businesses in the air.
Commercial airlines can squeeze more seats into each cabin and use each jet as extensively as possible to keep costs down, but private charter jets don't have that option, said Seth Kaplan, managing partner at the trade magazine Airline Weekly.
"The economics of small private jets are not the same as the economics of commercial carriers," he said.
The most publicized failure was the sudden closure of Florida-based BlackJet, which was backed by tech executives and Hollywood celebrities including Ashton Kutcher, Jay-Z and Will Smith. It collected annual membership fees of $3,000 and up plus fares starting at about $950 to share a ride on other people's jets.
BlackJet Chief Executive Dean Rotchin wrote a letter to members of the business May 5, saying he was "abruptly ceasing Blackjet operations," citing "bad press," the departure of a "critical team member" and finance problems.
ALSO
Ports O' Call remake is one step closer
CBRE sells downtown headquarters for $330 million
Who's got the most cash in corporate America? For the first time, 5 tech firms
Follow me on Twitter: @hugomartin
---
Your guide to our new economic reality.
Get our free business newsletter for insights and tips for getting by.
You may occasionally receive promotional content from the Los Angeles Times.