Southwest Airlines still has the power to lower fares of competitors, study says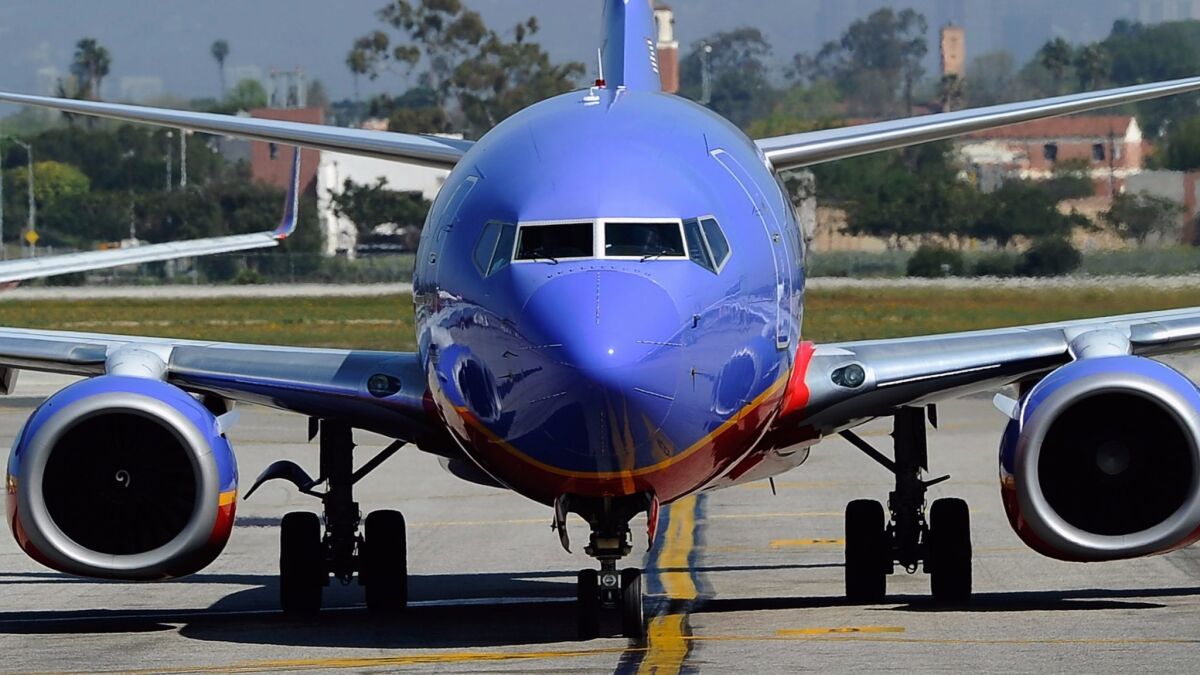 When Southwest Airlines was still an upstart in the 1990s, a federal study found that the low fares offered by the Dallas-based carrier forced its competitors to slash prices in those markets the airline entered.
It was called the Southwest Effect.
Although the airline is now the third-busiest U.S. carrier, Southwest Airlines still has the power to force its rivals to lower their fares, according to a new study from the Darden School of Business at the University of Virginia.
The study by business professor Alan R. Beckenstein and Brian M. Campbell, a principal at a Virginia aviation company, looked at 109 daily nonstop markets that Southwest Airlines entered from 2012 to 2015.
The average fares for all carriers dropped at least 15% in 56 of those markets after Southwest Airlines entered and 74 markets had average fares that dropped at least 10%, the study found. Only 12 had fare increases after Southwest Airlines stepped in.
"It's such a powerful and simple force," Beckenstein said. "It's unbelievable."
The study found that Southwest Airlines had the biggest effect on fares even when low jet fuel costs and the entry of other low-cost airlines were considered.
And the drop in fares has helped boost demand on those routes by an average of 28%, according to the study.
The carrier began operating as Southwest Airlines in 1971, serving Texas airports with four planes and 195 employees.
After several acquisitions and expansions, Southwest Airlines now operates 727 planes, has about 54,000 employees and serves more than 100 destinations in the U.S., Mexico, Central America and the Caribbean.
To read more about the travel and tourism industries, follow @hugomartin on Twitter.
---
Sign up for the California Politics newsletter to get exclusive analysis from our reporters.
You may occasionally receive promotional content from the Los Angeles Times.