Microsoft's 'major' media event to take place at Milk Studios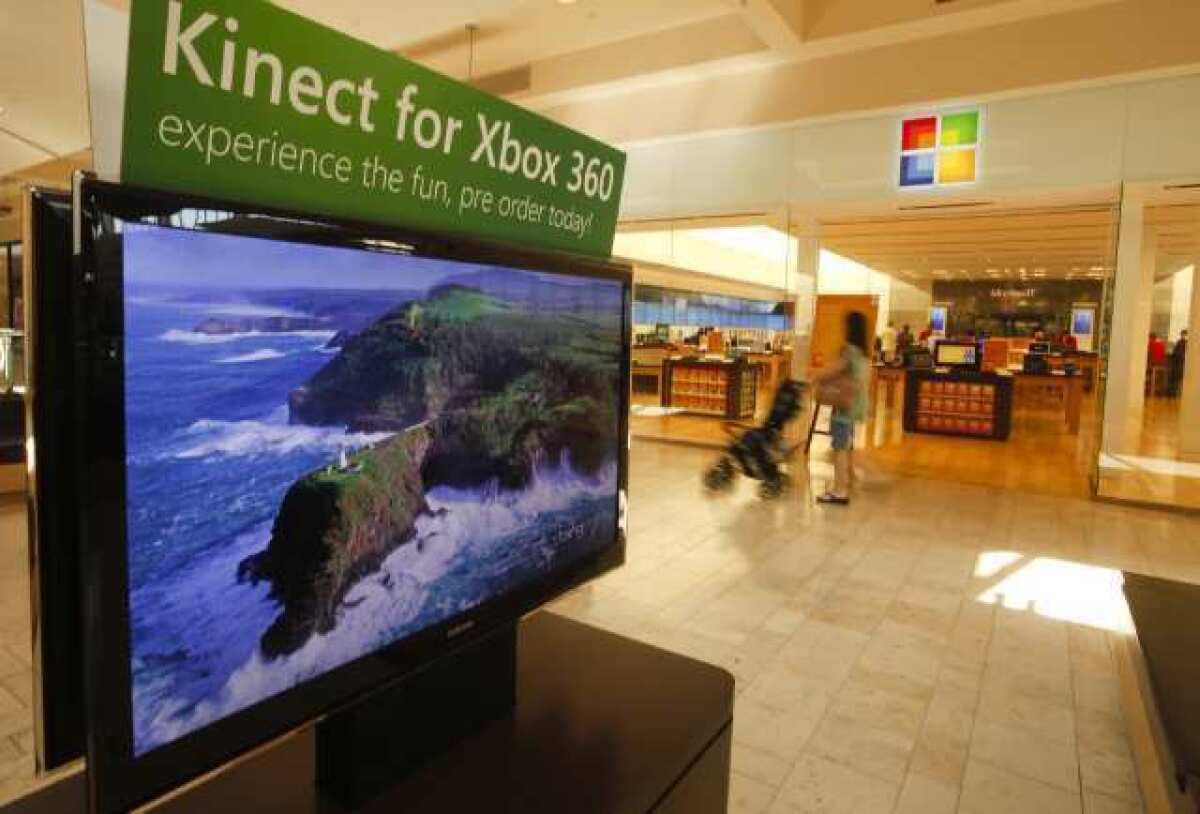 Microsoft has finally released the details of its much-hyped media event: The invitation-only news conference, where the tech company is expected to debut a tablet device, is scheduled to take place at Milk Studios in Hollywood on Monday afternoon.
Milk Studios, at the corner of Cahuenga Boulevard and Willoughby Avenue, says on its website that it "stands at the crossroads of the fashion, music, photography and film worlds." The company is based out of Los Angeles and New York and "is a hub for nurturing creativity and supporting partnerships with some of the industry's most visionary talent and innovative brands."
Last week, taking a page out of rival Apple's book, Microsoft sent out emailed invitations promising a "major Microsoft announcement -- you will not want to miss it."
The company gave no hints about what it was planning to announce and said details about the venue would come a few hours before the 3:30 p.m. Monday event. Invitations were non-transferable, and photo opportunities would be limited, Microsoft said.
Speculation quickly arose that the company would release a Microsoft-branded tablet running Windows 8 to take on Apple's iPad. Others, including Tech Crunch, have guessed that the tablet could be more like a glorified e-reader made in partnership with Barnes & Noble. Just last month, the bookstore chain announced that Microsoft would invest $605 million in a new digital subsidiary of Barnes & Noble. The deal is expected to help the bookseller compete against Amazon and Apple in the e-reader market.
Regardless, the device could run up against stiff competition. As my colleague David Sarno put it, "tablets from the world's leading device makers have failed to gain appreciable traction against the iPad -- not Dell, not Motorola, not Asus, not LG, not HTC, not Hewlett-Packard, not Research in Motion, not even Amazon."
We'll be at the event and will keep you posted.
RELATED:
Microsoft and Barnes & Noble team up on e-reader business
Microsoft to buy Yammer for more than $1 billion, report says
Microsoft may soon introduce a tablet; can it challenge the iPad?
Follow Andrea Chang on Twitter.
---
Sign up for the California Politics newsletter to get exclusive analysis from our reporters.
You may occasionally receive promotional content from the Los Angeles Times.