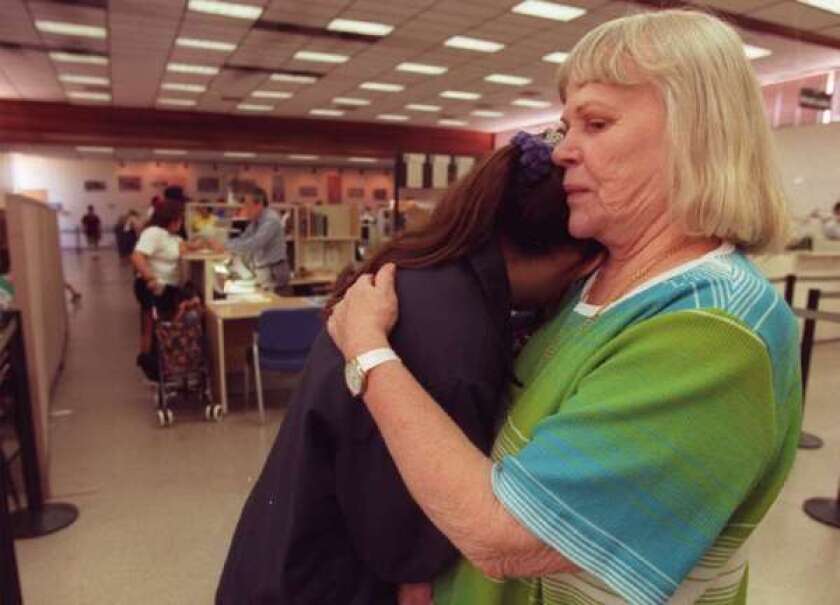 More than nine times out of 10, U.S. drivers know when to use their horns. But on most other written driving quiz questions, it was an epic fail.
CarInsurance.com, which has been offering drivers advice about car insurance and how to shop for it since 2003, recently polled 500 drivers ages 18 and over on questions found on typical written driving tests.
Of those polled, 44% scored less than 80% on the 20-question quiz. CarInsurance.com says that 80% or better is usually required to pass a written driving test.
Even worse: The most frequently missed questions -- all pulled from state department of motor vehicles practice tests -- involved pedestrians and school buses.
On the question of when drivers must give right of way to pedestrians, quiz takers had three options: (1) In a marked crosswalk; (2) In any crosswalk or intersection; or (3) Crossing any street.
The correct answer was No. 3, but 58% of the quiz takers got it wrong.
Another question: You are approaching a school bus that has stopped on the other side of a divided highway.
Do you: (1) Stop and wait for it to load or unload children; (2) Stop, check for children, then proceed; (3) Stop and wait until the flashing red lights go off; or 4) Watch for children and be ready to stop?
The correct answer is No. 4, and 68% of the test takers got it wrong.
The message behind all of this is pretty straightforward: Get a booklet on your state's driving laws and study them, even if you don't have to take a written driving test soon.
Drivers should do this "for the certainty of knowing that you are doing what you should be doing behind the wheel," said Des Toups, managing editor for CarInsurance.com.
"The rules are there for a very specific purpose," Toups added. "They are meant to save lives. In the end, it is a safety measure."
Curious? You can test the CarInsurance.com quiz here.
ALSO:
Tesla Motors to post first profit
Ford Fiesta: giving more smiles per gallon
---