Washington raises pressure on Silicon Valley in fight against terrorism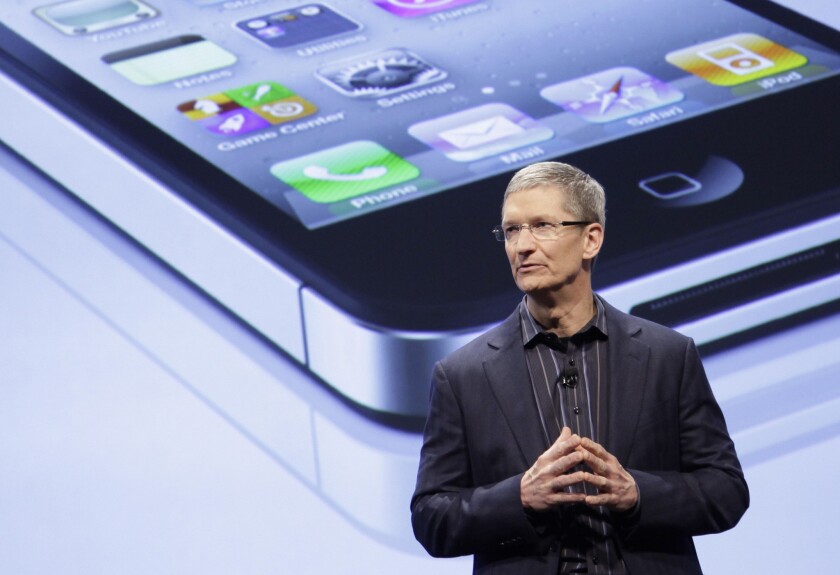 WASHINGTON, D.C. —
The White House raised the pressure on the tech industry Friday to help rein in terrorism, dispatching top national security officials to Silicon Valley and announcing the creation of a task force to help prevent extremist groups from using social media to radicalize and mobilize recruits.
The moves come a month after President Obama addressed the nation in the wake of the San Bernardino terrorist attack, when he urged high-tech and law enforcement leaders "to make it harder for terrorists to use technology to escape from justice."
Although the tech industry says it wants to help, it's reluctant to give away private information and data to government agencies, arguing that doing so fosters user distrust and raises the risk of hacker attacks.
The newly created Countering Violent Extremism task force will be led by the departments of Homeland Security and Justice but will include staff from the FBI, the National Counterterrorism Center and other federal law enforcement and intelligence agencies.
In addition, the State Department will establish a unit called the Global Engagement Center to work with allies to deter terrorists from carrying out attacks overseas.
"Given the way the technology works these days, there surely are ways that we can disrupt paths to radicalization, to identify recruitment patterns and to provide metrics that allow us to measure the success of our counter-radicalization efforts," White House Press Secretary Josh Earnest told reporters Friday.
The initiative will require a level of cooperation that historically has not existed between the White House and Silicon Valley, which have long been at odds over government surveillance — especially since the 2013 Edward Snowden leaks sparked a panic over privacy. The former security contractor revealed widespread snooping by the National Security Agency that the tech industry says it's still paying for.
American cloud computing firms, for example, say they've lost sales and opportunities overseas over fears the U.S. government will gain access to sensitive information. Forrester Research estimates the U.S. information technology sector could lose as much as $180 billion in business by the end of this year.
Tech firms have also been adamant about the need to protect consumer data, much of it shielded with increasingly sophisticated encryption tools.
"The tech community has been pretty clear it's not going to give the government a free pass on these things," said Tanya Forsheit, a partner at the law firm BakerHostetler who specializes in privacy and data protection. "I don't think that most tech companies are inclined to just give in."
Apple Chief Executive Tim Cook has repeatedly said that the iPhone maker has never worked with any government agency in any country "to create a back door in any of our products or services."
NEWSLETTER: Get the day's top headlines from Times Editor Davan Maharaj >>
As it is now, Google, Facebook and other companies say they turn over user data when law enforcement, courts or government agencies send in a legal request, usually in the form of a subpoena, wiretap or search warrant.
But not all types of requests require consent of a judge or court. The tech industry has been lobbying nationwide to elevate standards, so law enforcement would have to go through more hurdles unless there's an imminent danger.
Last year, Gov. Jerry Brown approved a law requiring a search warrant, and thus court approval, for law enforcement to gather private emails, text messages and GPS data.
But with each deadly terrorist attack and growing fears over Islamic State, the pressure on tech companies to compromise will only grow — especially if access to private social media communications could have thwarted an attack.
San Bernardino shooter Tashfeen Malik, for example, sent at least two private messages on Facebook to a group of Pakistani friends in 2012 and 2014, stating her support for Islamic jihad and pledging to join the fight, law enforcement officials said.
As situations like that arise, security experts said it will be increasingly hard for tech firms to defend profits over lives.
Chenxi Wang, chief security officer at cloud securities company Twistlock and former vice president of strategy at Intel Security, urged the White House to consider alternative forms of intelligence gathering now that encryption technology has become so common.
"The thing civil liberties activists are concerned about is not the capability to do surveillance but rather the abuse of surveillance powers," Wang said. "Washington needs to augment this process so they could have encryption surveillance to some degree but still have civil liberties enforced."
The task force announcement comes as Obama's top national security officials — including Atty. Gen. Loretta Lynch, FBI Director James Comey, Director of National Intelligence James Clapper and others — tried to enlist support from technology and social media companies at a meeting in San Jose.
Representatives from Apple, Google and Facebook attended the meeting, which sought to find common ground on an issue that has become increasingly complex.
Afterward, a Facebook spokesperson said the two sides were "united in our goal to keep terrorists and terror-promoting material off the Internet."
"Facebook does not tolerate terrorists or terror propaganda and we work aggressively to remove it as soon as we become aware of it," the company said. "This is an ever-evolving landscape."
Earnest conceded there were "complicated 1st Amendment issues" to discuss regarding freedom of speech, but he said the tech companies in the meeting were run by "patriotic Americans."
"They certainly don't have any interest or desire in seeing their tools and their technology being used to aid and abet terrorists," Earnest said.
The White House said the flurry of activity signifies a renewed push to prevent further terrorist attacks at home and abroad.
"The horrific attacks in Paris and San Bernardino this winter underscored the need for the United States and our partners in the international community and the private sector to deny violent extremists like ISIL fertile recruitment ground," Ned Price, spokesman for the National Security Council, said in a statement. Islamic State is sometimes known as ISIL or ISIS.
The Obama administration has sought to counter the militants' propaganda for more than a year, but officials did not believe enough was being done.
The new task force "will bring together the best resources and personnel from across the executive branch to ensure that we face the challenge of violent extremism in a unified and coordinated way," Jeh Johnson, secretary of Homeland Security, said in a statement.
Hennigan reported from Washington, D.C., and Dave and Lien from Los Angeles.
Times staff writers David Pierson and Michael A. Memoli contributed to this report.
Join the conversation on Facebook >>
ALSO
U.S. adds 292,000 to payrolls in December
Feds set 2018 deadline for new ID requirements
---