Why Disney is unlikely to buy Twitter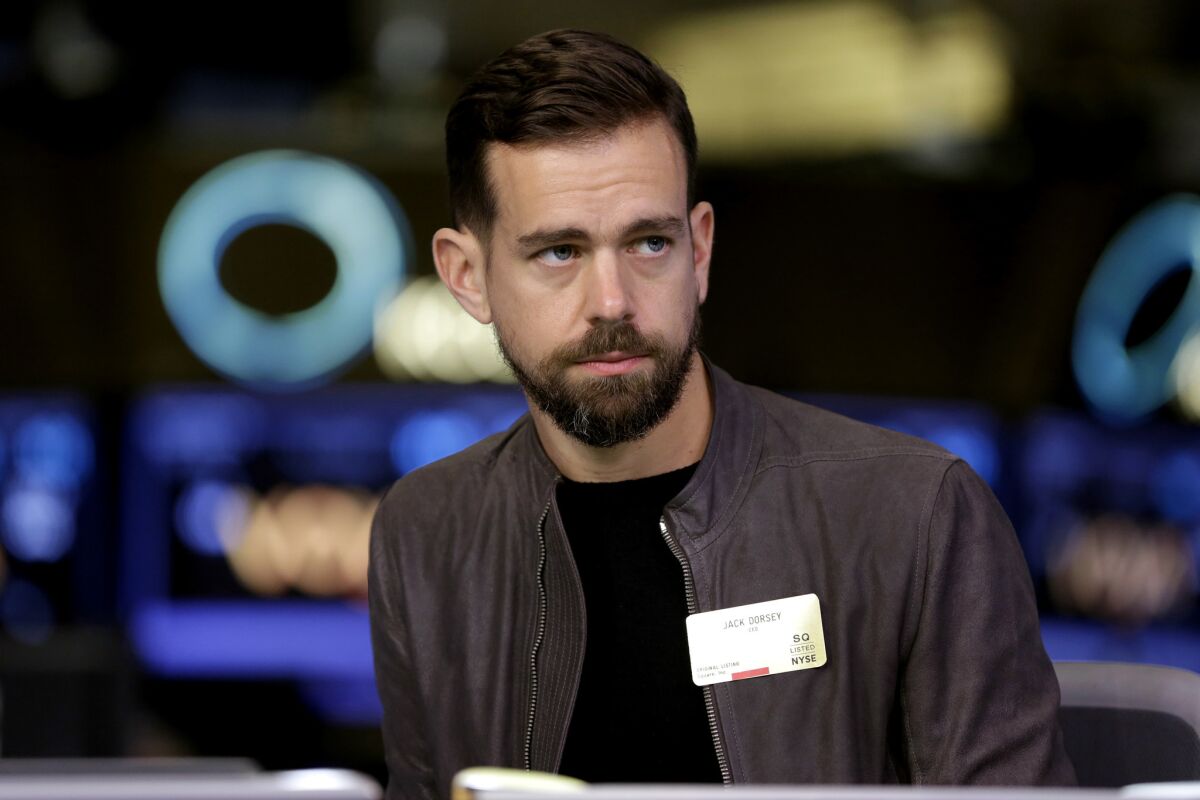 Reporting from San Francisco —
One is an entertainment giant famous for exacting tight control over its content.
The other is a tech firm whose commitment to free speech has earned it a reputation as a hub for news and a haven for online harassment.
Together, they make for a brow-raising pairing. But stranger things have happened in the land of acquisitions than the chatter surrounding Walt Disney Co. and Twitter Inc.
Bloomberg first reported Monday that Disney is considering bidding on Twitter, joining a growing list of potential suitors said to include Salesforce Inc., Microsoft Corp. and Google Inc.
While Twitter has long been discussed as an acquisition target for other tech firms, Burbank-based Disney stands out because it is the only media company rumored to be eyeing the social network. At first blush, any interest Disney might have in Twitter isn't outlandish: it has deep enough pockets to acquire the $20-billion company and incentive to snap up a digital distribution channel.
As more and more people abandon costly cable TV subscriptions and instead choose to consume entertainment from online streams and mobile devices, companies such as Disney — whose vast media empire includes prominent television networks ABC and ESPN — are scrambling to secure their digital futures. Buying Twitter, which is based in San Francisco, could give Disney a strong distribution platform for video content.
But analysts were deeply skeptical of such a deal, citing strategic, economic and philosophical reasons.
"It is unlikely," said analyst Laura Martin, who covers Disney for Needham & Co. "I think the traditional Disney shareholder would be really unsupportive of this acquisition."
Neither Disney nor Twitter responded to requests for comment.
Under Chief Executive Robert Iger, Disney has expanded greatly over the last decade by buying top-tier content companies Pixar Animation Studios, Marvel Entertainment and Lucasfilm for a total of about $15.5 billion. The deals — which gave Disney a trove of new intellectual property including characters such as Darth Vader and franchises such as "The Avengers" — are widely seen as major successes.
With a market capitalization of about $20 billion, Twitter could be a more expensive acquisition target than those three companies combined. Once acquired, Disney would also have an unprofitable company on its hands: Twitter lost $107 million in the fiscal second quarter that ended June 30.
Buying Twitter at a price in the ballpark of the company's current market capitalization — which has been driven up in recent days on the sale speculation — would seem to be a major gamble for Iger to make with less than two years remaining on his contract. He is expected to depart Disney when his contract expires in June 2018.
"It would be out of step with what Bob Iger … has done," said Edward Jones Research analyst Robin Diedrich, who covers Disney. "They've been so disciplined on investing."
Twitter also has an image problem that would not seem to jibe with Disney's squeaky-clean reputation and penchant for tightfisted control of its properties.
Twitter has had well-publicized struggles policing users who post racist, homophobic or sexist content. Women, in many widely documented cases, have voiced grave concerns over how harassment is common and often unpunished. Also, Twitter has become known as a tool for terrorist groups such as ISIS, which use the service to recruit people to their causes.
Twitter "can't control who uses it -- that could create a really damaging brand event for Disney," Martin said.
Then there's the issue of business philosophy. Disney, at least with its recent multibillion-dollar purchases, has largely bought intellectual property -- not media platforms. And if Disney bucked its recent acquisition strategy and picked up Twitter, it could be faced with another issue: Ruffling the feathers of rival content companies that already do business with the social media company.
If Twitter were owned by Disney, the service could lose support from other media companies that might view it, fairly or not, as being tilted in favor of Disney-owned content.
"You would have to question -- if Twitter gets bought by a content company, is it not so attractive to other content companies?" Martin said. "That would hurt its value."
There are, however, notable connections between Disney and Twitter.
Twitter Chief Executive Jack Dorsey is on Disney's board of directors, where he serves alongside another tech heavyweight — Sheryl Sandberg, Facebook's chief operating officer.
And this year, Disney made a major investment to enhance its video distribution capabilities, acquiring a stake in a company that works closely with Twitter.
In August, Disney said it would pay $1 billion for a 33% interest in BamTech, a video streaming company that developed Major League Baseball's popular streaming service and handles similar efforts for HBO and the National Hockey League, among others. BamTech has been tapped by Disney to create and distribute a new ESPN-branded, multisport subscription streaming service sold directly to consumers.
The BamTech acquisition was seen in part by analysts as a way for Disney to address issues at ESPN, which has lost 9 million TV subscribers since 2013, according to Nielsen data.
Speaking at the Goldman Sachs' Communacopia Conference on Sept. 21, Iger said that Disney was "extremely impressed" with BamTech's technology and believes that consumers' use of mobile platforms to view media will grow in the future.
"We are a big believer in using technology to reach more people," he said.
BamTech also is a technology partner of Twitter, helping the social media network broadcast events including Monday night's presidential debate. Twitter also has been using BamTech to show NFL games on its platform -- an effort that drew plaudits from Iger when he spoke at the investor conference.
"I thought Twitter actually did a very good job last week -- interestingly enough that platform was powered by BamTech," Iger said. "I checked it out, as did a lot of people. And I thought it was quite a good experience."
A sale to a firm such as Disney could be a welcome reprieve for Twitter, which has consistently struggled to grow and reach revenue goals.
After years spent experimenting with e-commerce and other ventures that ultimately flopped, Twitter has reframed its business around media since the return of co-founder Dorsey to the CEO role.
In addition to hosting live streams, the company has played up the role of photos and video on its app, and last year launched "Moments," a page of curated tweets that aims to keep audiences engaged. Often compared with Facebook, which was founded around the same time, Twitter averaged 315 million users a month, compared with Facebook's 1.71 billion. In the second fiscal quarter, Twitter reported $602 million in revenue -- missing its own forecasts -- while Facebook reported more than $6.2 billion in revenue and $2 billion in profit.
Twitter's stock has surged about 25% since Sept. 22 on rumors that it would be sold to one of a handful of companies. The stock closed up more than 3% on Monday at $23.37. Shares of Disney, meanwhile, fell more than 1% to $91.96.
Tuna Amobi, who covers Disney for S&P Capital IQ, said a sale of Twitter to the entertainment behemoth "is plausible, if a little bit far-fetched."
"It's not that difficult to see how Disney would leverage Twitter … but it has got to come down to valuation," Amobi said.
Twitter: @traceylien
Miller reported from Los Angeles, Lien from San Francisco.
ALSO
SpaceX's Elon Musk is set to announce plans for colonizing Mars
Airbnb takes a toll on the U.S. lodging industry, but Los Angeles hotels continue to thrive
Data firm Palantir accused of systematically discriminating against Asian job applicants