Man suspected of stealing 100 million LinkedIn users' information is arrested in Prague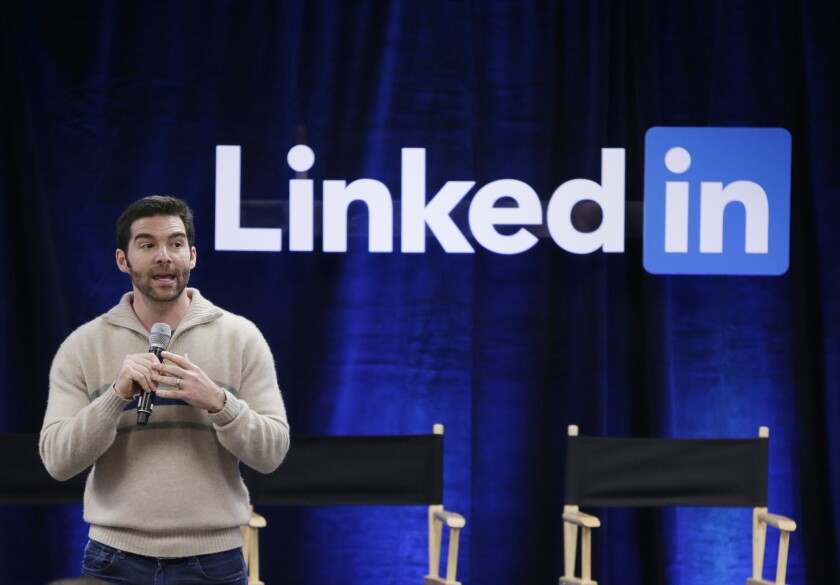 Czech authorities have arrested a man U.S. officials and LinkedIn believe stole personal information about millions of users of the social network for professionals.
Yevgeniy Nikulin, identified by law enforcement officials Wednesday as a Russian citizen, was arrested at a Prague hotel Oct. 5 on charges stemming from the 2012 data breach.
The theft didn't come to light until this spring, when a hacker claimed to have more than 100 million LinkedIn login names and passwords, or about a quarter of the Mountain View, Calif., company's user base. LinkedIn confirmed the breach in May and reset passwords of affected users.
The company cooperated with the FBI to track down the suspect, saying Wednesday that it was thankful for the FBI's efforts "to locate and capture the parties believed to be responsible for this criminal activity."
In a statement, the FBI confirmed the arrest of "a Russian citizen suspected of conducting criminal activities targeting U.S. interests," though the bureau declined to comment further.
The case has nothing to do with recent hacks of the Democratic National Committee or other political organizations that the Obama administration alleges were orchestrated by the Russian government, one U.S. law enforcement official said.
The official described the hack of LinkedIn as fairly typical of the types of cybercrimes the FBI and other U.S. law enforcement agencies have investigated in recent years.
Cybersecurity experts are unsure about the value of such investigations and the filing of charges against foreign nationals. Definitively identifying a culprit can be difficult because hackers often route their attacks through computers around the world, complicating efforts to trace the digital trail. In addition, extraditing suspects is often difficult when dealing with Russian and Chinese authorities. A Russian official reportedly said Wednesday that the Czech Republic should return the detained suspect to Russia.
MORE BUSINESS NEWS
Snapchat and Facebook have a new rival in their sights: television
Yahoo remains tight-lipped about Verizon deal in third-quarter earnings report
Google's Pixel phone isn't groundbreaking but still stands out
---