Snapchat ends awkward exclusion, finally opens Fusion to U.S. users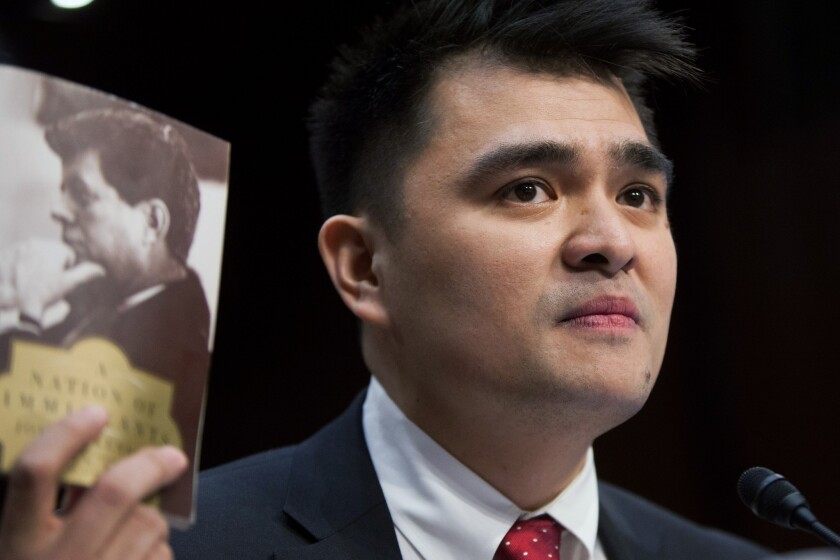 Snapchat put startup cable network Fusion in an awkward position early in the year.
Fusion received a slot in Discover, the coveted area within Snapchat that features articles and videos from about a dozen media companies. But Snapchat made Fusion stories visible to users in every country except the U.S. and United Kingdom. The decision was strange because Fusion targets U.S. millennials, and it left the company's content and revenue opportunities constrained.
Now, Snapchat's loosening the tether. Fusion's Discover channel became accessible in the U.S. and U.K. on Monday, the start of a weeks-long test run in its home market.
"It's a game-changer for us," said Daniel Eilemberg, chief digital officer at Fusion, a joint venture of Walt Disney Co. and Univision Communications.
Fusion used Monday's Snapchat space to discuss immigration and borders, focusing on U.S. issues. One video about how U.S. demographics are changing featured narration from immigration activist Jose Antonio Vargas.
Snapchat declined to comment on why Fusion got a boost, and Eilemberg only offered a guess.
SIGN UP for the free California Inc. business newsletter >>
"I think they realized that's the place we're going to do the best," he said. "When we talk about police brutality, race relations or gender and equality, those things are going to hit with a U.S. audience much better."
Interesting a broad, international audience in one sweep had been "a challenge," Eilemberg said.
Fusion tried experimenting, like creating content in Spanish and Portuguese. While that would increase viewership in, say, Brazil, it would decrease traffic from users elsewhere. Still, as Fusion considers international expansion, Snapchat provided lessons: Content dealing with sex and women's health did particularly well.
Fusion also doesn't have an international ad sales workforce, so it hasn't been able to run ads inside its Snapchat channel until now. But investing in Snapchat efforts has been worth it because there's "enormous" value in getting your brand discovered by a big audience, Eilemberg said, calling Discover "prime real estate."
Fusion's upgrade leaves four brands in Discover barred from U.S. users: Sky, News.com.au, Bleacher/Report and MTV. Representatives for the companies didn't immediately comment.
Chat with me on Twitter @peard33.
MORE FROM TECHNOLOGY
Agents go high tech to sell homes
Uber says drivers are happier than ever, but not everyone's convinced
Super Evil Megacorp sees big potential in eSports for mobile game 'Vainglory'
---