Three new coronavirus deaths are confirmed in Orange County as total infections top 500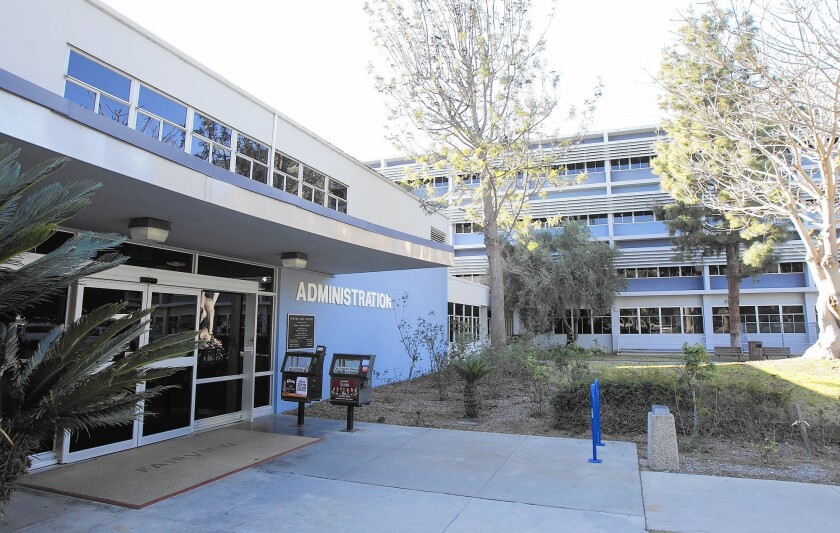 Orange County announced three new coronavirus-related deaths Tuesday as the number of confirmed infections surged to 502.
Seven people have died as a result of COVID-19 since the pandemic began, according to the Orange County Health Care Agency. Four of those patients were at least 65 years old, and the other three were between 25 and 34; 35 and 44; and 45 and 64, respectively.
Four of the deceased were women and three were men, health officials said.
The latest updates from our reporters in California and around the world
Countywide, 94 COVID-19 patients were hospitalized as of Tuesday. Of those, 46 were in intensive care.
Throughout the county, 6,674 people have been tested for coronavirus infections so far. Among those who have tested positive are two staff members at the 224-bed Anaheim Emergency Shelter, which the Salvation Army runs.
City spokesman Mike Lyster declined to identify the pair, but said both "are now self-isolating and recovering at home" and "are generally in good spirits and generally in good health."
"We know of no confirmed cases among residents" of the shelter, he said, adding that 34 of them were tested Monday as a precaution. Those results are expected within 48 hours.
Amid the steady increase in cases — two weeks ago there were only 29 confirmed countywide — officials are imploring residents to abide by "stay at home" orders and venture out only when absolutely necessary.
To those who continue to head out on a whim or gather in non-family groups, county Supervisor Andrew Do had a simple message: "Stop it."
"In the face of past threats, our nation has always pulled together to make personal sacrifices to defeat our common enemies. This is no different," he said Tuesday. "Stay at home. Don't have play dates for your kids. Don't visit your cousins. Don't play basketball with friends. Just don't. The longer people don't comply with our public health orders, the more people will die and the longer our restaurants and businesses will suffer from closures and reduced hours."
Do said he wants the county to "go back to normal but, even in the best scenario, we are at least a month from that happening."
"Even when we do go back to normal, that normal will be different than what we had before," he said.
One thing that has become more commonplace during the coronavirus outbreak is the extension of previously announced closures. South Coast Plaza, the popular Costa Mesa mall, had originally planned to reopen Tuesday but will instead remain closed until further notice, a spokeswoman said.
Most Orange County cities have confirmed coronavirus cases. Here are the latest numbers.
As the number of cases continues to rise, county officials say they are working to secure additional hospital beds to accommodate the expected wave of patients.
"The surge that we're anticipating is probably going to be in two or three weeks — probably into early May ... and what that means is we do have to be ready," said Richard Sanchez, director of the county Health Care Agency.
The latest maps and charts on the spread of COVID-19 in California.
Presently, the county has 5,367 beds available, he told the Board of Supervisors on Tuesday.
While that's enough to serve the county's current needs, officials are looking at several sites — including the state-owned Fairview Developmental Center in Costa Mesa — that could harbor additional patients.
"The surge is for low-acuity patients who may be transported off-site to a hospital location," Sanchez said, so it's possible that "those who would have lower conditions that can be put off-site may be put in Fairview," rather than those who have tested positive for COVID-19.
Costa Mesa officials — who fiercely fought a proposal in February to move coronavirus patients to Fairview — said this week that much has changed on that front, and the city is now working with its counterparts at the local, state and federal levels.
"All of those talks are ongoing as we speak and we hope to have more firm details in the coming days," David Souleles, the county's director of public health services, said Tuesday.
The state is also looking into whether the Orange County fairgrounds could be used as a makeshift hospital site, according to Costa Mesa officials.
Times Community News staff writer Faith E. Pinho contributed to this report.
---
Life is stressful. Our weekly mental wellness newsletter can help.
You may occasionally receive promotional content from the Los Angeles Times.