Illegal fireworks found inside California ice cream truck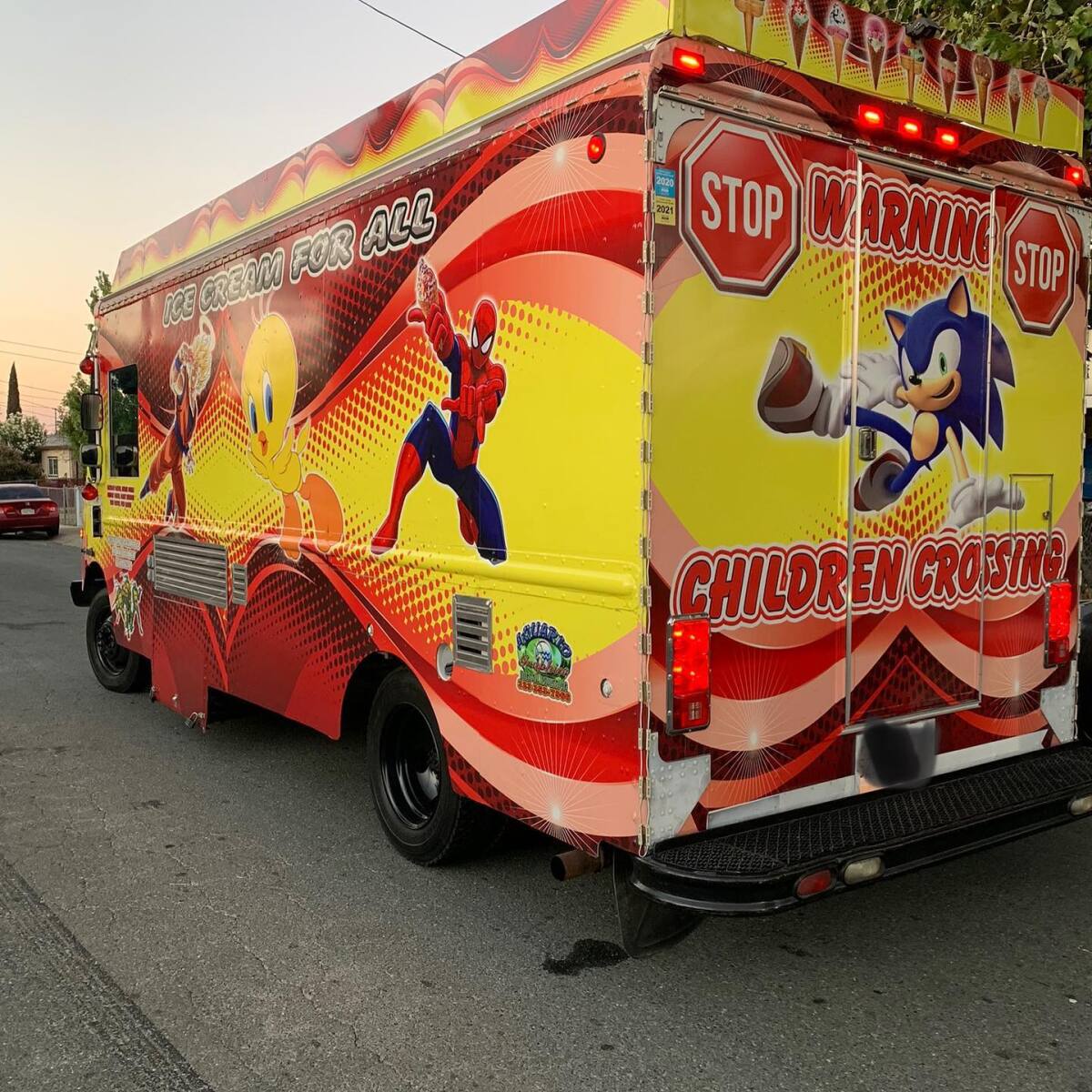 An ice cream truck in Pittsburg, Calif., was carrying more than just frozen treats.
After a tip from a parent, police in the Bay Area city say, they found a stash of M-1000 fireworks and other firecrackers in the truck Friday.
"Oh no! The Ice Cream Man. Say it isn't so!" the Pittsburg Police Department said in a Facebook post.
The owner of the truck was issued a citation, according to the post.
The red and yellow truck featured images of Spider-Man, Tweety, Teenage Mutant Ninja Turtles, Sonic and other cartoon characters, with "Ice Cream For All" emblazoned in capital letters, according to photos posted by the police department on Facebook.
The truck was available for "birthday parties, church socials, company picnics, family reunions, team parties, fundraisers," lettering on its side said. "Reserve an ice cream truck and make your next event special!"
An M-1000 detonates in a single loud blast. It can cause "extremely severe injuries to the body and may result in death" if used incorrectly, according to a fact sheet on illegal explosives from the Bureau of Alcohol, Tobacco, Firearms and Explosives.
On Memorial Day in nearby Antioch, an errant M-100 — a less powerful relative of the M-1000 — sparked a fire that burned down two apartment buildings and displaced 40 people, according to Steve Hill, public information officer for the Contra Costa County Fire Protection District.
"We were fortunate not to lose the entire complex," Hill said in an email.
Over the July 4 weekend, in addition to the ice cream truck contraband, Pittsburg police confiscated drugs, a gun and additional fireworks in a joint operation with Contra Costa Fire.
The stories shaping California
Get up to speed with our Essential California newsletter, sent six days a week.
You may occasionally receive promotional content from the Los Angeles Times.