Laguna Woods shooting was a hate crime targeting Taiwanese people, sheriff says
The gunman in a deadly attack at a Southern California church was a Chinese immigrant motivated by hate for Taiwanese people, authorities said.
The suspect in a shooting that killed one person and injured five at a Taiwanese church in Laguna Woods appeared to be motivated by political hatred of Taiwan, officials said Monday.
David Wenwei Chou, 68, of Las Vegas, left notes in Chinese in his car stating he did not believe Taiwan should be independent from China, said Orange County Sheriff Don Barnes.
"We believe, based on what we've discovered so far, that he specifically targeted the Taiwanese community, and this is one representation of that Taiwanese community," Barnes said.
The FBI has opened a federal hate crimes investigation into the shooting, which happened Sunday at around 1:30 p.m.
Officials said the suspect secured church doors with chains and tried to disable locks with superglue. He also attempted to nail at least one door shut, Barnes said.
Bags containing magazines of ammunition, as well as four Molotov cocktail-like incendiary devices, were found at the scene.
Officials recovered two firearms at the scene, both 9 mm semiautomatic pistols purchased lawfully in Las Vegas, according to an official with the Bureau of Alcohol, Tobacco, Firearms and Explosives.
China considers Taiwan a breakaway province and has grown increasingly aggressive about reclaiming the democratic, self-ruled island.
Within Taiwan, feelings about the island's relationship to China run so passionate that open debates are often avoided.
According to Barnes, Chou was born in mainland China and at some point relocated to Taiwan before moving to the United States. Chou apparently had an issue with Taiwanese people because of the way he was treated while living there, Barnes said.
But an official from the Taipei Economic and Cultural Office in Los Angeles said Chou was born in Taiwan, holds a Taiwanese passport and did compulsory military service in Taiwan.
The office is Taiwan's de facto embassy, since the island is not officially recognized by the U.S. and most other countries.
Many of the 100 or so members of Irvine Taiwanese Presbyterian Church, which rents space at Geneva Presbyterian Church in Laguna Woods, are elderly Taiwanese immigrants. Some said that Chou spoke to them in Taiwanese before opening fire with a handgun at a luncheon to honor a former longtime pastor.
The church's services are conducted not in Mandarin but in Taiwanese, a dialect that was once suppressed by the Kuomintang government.
Those injured in the shooting ranged in age from 66 to 92.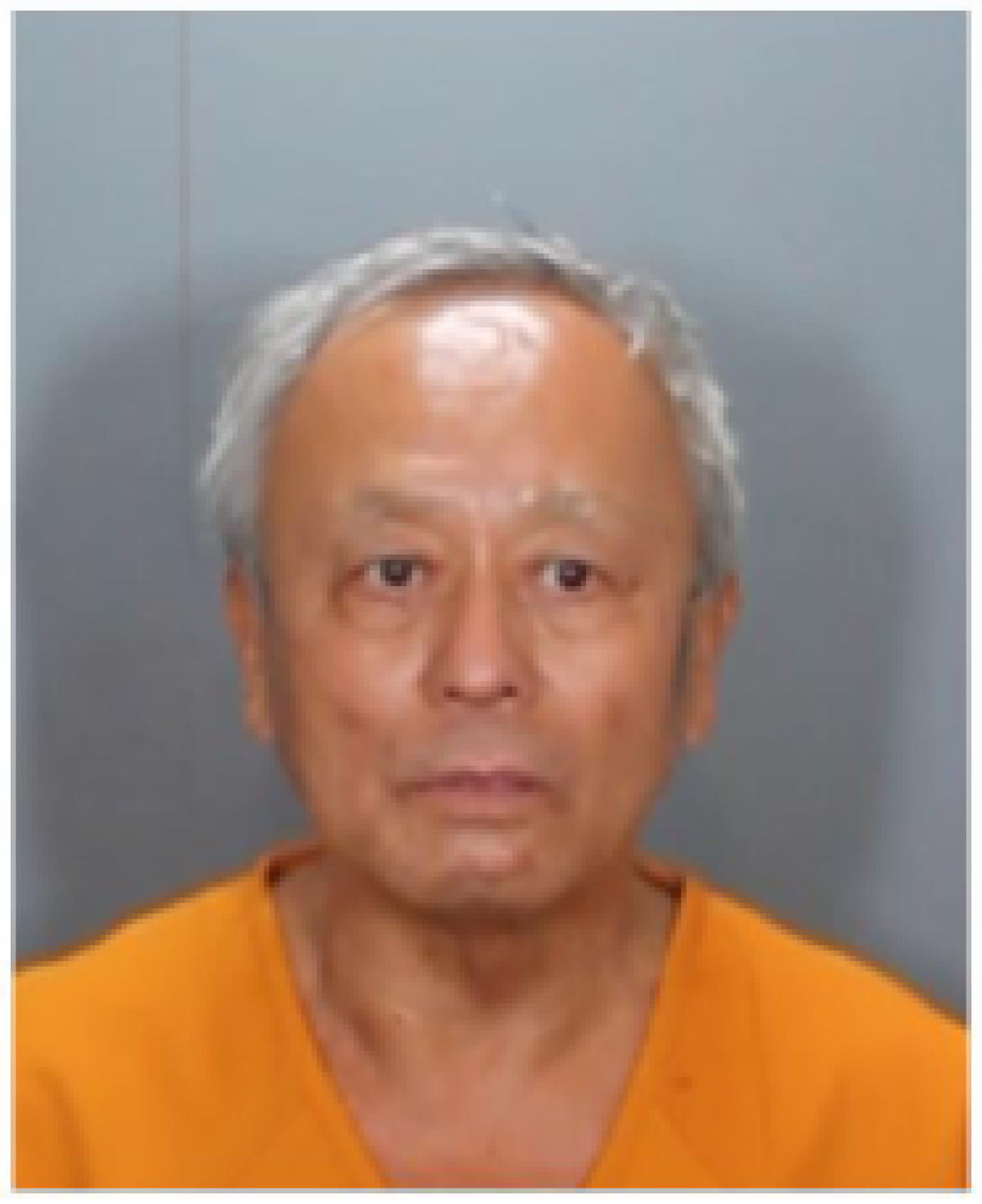 As of Monday afternoon, two were hospitalized in good condition, with two others in stable condition, according to the Orange County Fire Authority. The status of the fifth victim was not available.
John Cheng, a 52-year-old doctor, was hailed as a hero for tackling the suspect and attempting to disarm him before being fatally shot.
"He sacrificed himself so that others could live," Orange County Dist. Atty. Todd Spitzer said of Cheng at a news conference.
Cheng, who practiced family medicine and sports medicine in Aliso Viejo, was married and had two young children. He was not a member of the church, but his father had recently died, and he was there accompanying his mother, according to a written account by Chang, the former pastor.
After Cheng attempted to stop the gunman, the former pastor, Billy Chang, hit him with a chair. Other parishioners then hogtied him with an electric cord.
The Orange County Sheriff's Department says it detained a suspect and a weapon at a church shooting in Laguna Woods.
"The majority of the people in attendance were elderly, and they acted spontaneously, heroically," Barnes said. "And if not for their quick action, the way that this individual set up that environment to kill many more people, there would have been many, many more lives lost if not for the concerted effort of the members of that church."
Chou was arrested Sunday and is being held in lieu of $1-million bail at the Orange County Intake Release Center, jail records show. He is scheduled to appear in court Tuesday.
Sheriff's spokeswoman Carrie Braun said he was booked on one count of murder and five counts of attempted murder.
A gunman attacked a lunch banquet at Geneva Presbyterian Church in Laguna Woods on Sunday, killing one person and wounding five. Here's what we know.
The Presbyterian church in Taiwan has a long history of advocating for the island's independence from China, said Lev Nachman, a postdoctoral fellow at Harvard University whose research focuses on political participation in Taiwan and Hong Kong.
During martial law in the 1970s, the church helped protect and hide pro-independence activists, Nachman said.
"I knew something was wrong. I called 911," a witness told The Times.
Louis M. Huang, director general of the Taipei Economic and Cultural Office in Los Angeles, said his office has reached out to family members of all victims, four of whom held Taiwanese citizenship.
"Anyone sharing different views has to respect each other. Simply, that's what democracy is all about," Huang said. "People might hold different views ... but it doesn't mean they have the right to attack anyone."
The 100 or so church members, most of whom are senior citizens, worship in their native language — not Mandarin but Taiwanese.
According to an account from the church, a man whom the receptionist did not recognize entered the sanctuary at around 10:10 a.m. Sunday.
The receptionist asked him in Taiwanese to fill out a form with his personal information, but the man refused. He gave his name as "Da-Wei Chou" and said in Taiwanese that he had attended in the past and had already filled out the form, the account said.
During the 10 a.m. service, Chou sat in the back reading a Chinese newspaper.
A gunman attacked a lunch banquet at a Taiwanese church in Laguna Woods, killing one person and wounding five others Sunday before congregants tackled him, hogtied him with an extension cord and grabbed his two weapons, authorities said.
After the luncheon for the former pastor, attended by about 140 people, some parishioners witnessed Chou locking the doors with iron chains and assumed he was a security guard, according to the account.
One church member saw Chou nail two exit doors shut using a hammer and nails.
When Chou shot a bullet in the air, many thought a balloon had popped, the church's account said.
After Cheng attempted to tackle Chou, some church members dropped to the ground, and others escaped into the kitchen, according to the account.
Chang and the other parishioners then sprang into action, taking advantage of a moment when Chou's gun jammed to subdue him and tie him up.
The shooting at the church left one dead, five wounded and the surrounding community stunned and in mourning.
Times staff writer Anh Do contributed to this report.
The stories shaping California
Get up to speed with our Essential California newsletter, sent six days a week.
You may occasionally receive promotional content from the Los Angeles Times.