Vice President Harris withdraws from MTV event near L.A. that would have forced her to cross writers' picket line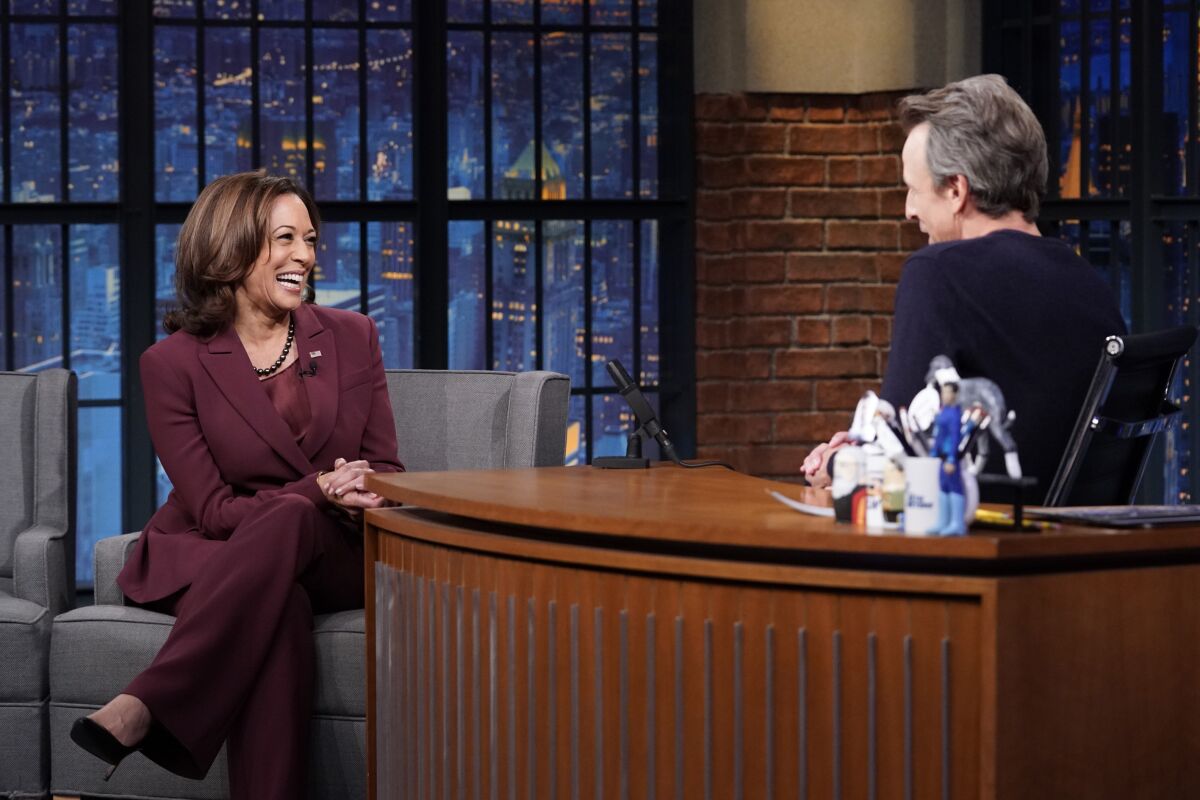 WASHINGTON —
Vice President Kamala Harris has pulled out of an MTV mental health awareness appearance in Carson next week, her first planned appearance in her home state since she and President Biden announced their reelection campaign.
The decision was made in solidarity with the Hollywood writers' strike with the hope that the event will be rescheduled, according to sources familiar with Harris' plans.
She was scheduled to appear alongside a surprise celebrity guest and young leaders on May 18 at Cal State Dominguez Hills for a town hall to raise awareness of Mental Health Action Day. Spearheaded by MTV, the initiative "aims to empower young people to seek out and educate themselves about peer support programs on their campuses and in their communities," according to a news release about the event.
Harris chairs the White House Task Force on Worker Organizing and Empowerment and likely would have crossed a picket line if she attended the event.
The Writers Guild of America, which represents 11,500 members, began striking on May 2 after its contract expired. The first strike in 15 years comes as the entertainment industry has undergone a massive transformation because of streaming services.
Hollywood's writers went on strike, but what were the issues that led to the fallout with the studios and streamers. Here are six issues where talks fell apart.
The striking writers are demanding increases in minimum pay, better residual payments from streaming content and greater contributions to healthcare costs and pensions. Production studios say they have made compensation and residuals concessions but have balked at other demands.
The news that Harris was pulling out of the event comes a day after Biden called for studios to reach a "fair deal" for writers during remarks at a screening of "American Born Chinese" at the White House in honor of Asian American, Native Hawaiian and Pacific Islander Heritage Month.
"Nights like these are a reminder of the power of stories, and the importance of treating storytellers with dignity, respect and the value they deserve," Biden told the crowd. "I sincerely hope the writer strike in Hollywood gets resolved and the writers are given a fair deal they deserve as soon as possible."
As productions shut down due to the writers' strike, local prop houses, florists and caterers worry about their future and loss of work, as their business costs continue to rise.
Guild President Meredith Stiehm thanked Harris "for supporting our labor action as we fight for a fair contract," adding that "11,500 writers are grateful for her solidarity."
A spokesperson for Cal State Dominguez Hills declined comment. MTV did not respond to requests for comment.
This is the second MTV event upended by the strike. The cable station canceled a live broadcast of the MTV Movie & TV Awards on Sunday after host Drew Barrymore dropped out in solidarity with the striking writers.
"I have listened to the writers, and in order to truly respect them, I will pivot from hosting the MTV Movie & TV Awards live in solidarity with the strike," she said in a statement. "Everything we celebrate and honor about movies and television is born out of their creation."
The stories shaping California
Get up to speed with our Essential California newsletter, sent six days a week.
You may occasionally receive promotional content from the Los Angeles Times.