What do you a call a rose that's red and bright yellow? Ketchup & Mustard, of course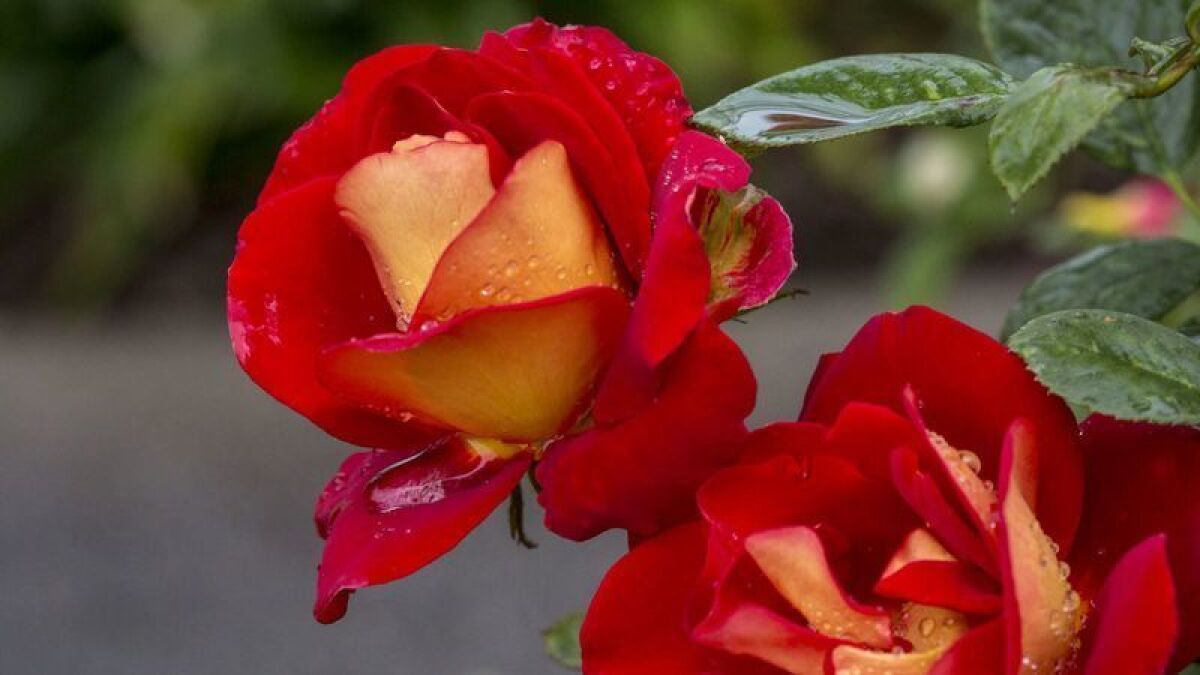 A rose by any other name … just might not sell.
"I don't care what it looks like or smells like, a bad name can kill the best rose," said longtime rose breeder Tom Carruth, who is the rose curator at the Huntington Library, Art Collections and Botanical Gardens.
A great name can build excitement — and sales — for a so-so rose and drum up interest for a beauty no one's seen before, Carruth said, but finding just the right name can be maddening.
At the Weeks Roses breeding facility in Pomona, where Carruth spent 25 years as a hybridizer, the process often involved the whole staff, but he credits his longtime assistant, Maxine Gilliam, as being the best at naming.
It wasn't her official job — she started as a secretary and later worked in the research department, transcribing Carruth's endless notes about his endless rose breeding trials. Gilliam had a knack for finding just the right titles, Carruth said, and he frequently relied on her to make his choices, as she did with his first All-America Rose Selections award winner, 'Scentimental.'
Column One: The perfect rose: 62 years in the making »
Carruth remembers that Gilliam came up with the name, but she backs away from taking credit. " 'Scentimental' was Tom's baby," she said. "We both decided this would be a great name because it had a special meaning for both of us. I've got two in my yard…. I really like it."
Gilliam is retired now, cheerful and exasperatingly modest. Her curly white hair is short and stylishly coiffed and her skin seems to glow the more she laughs, so it's hard to remember she requires dialysis every other day. "I'm 79," she says matter-of-factly, "and nobody is going to give me a new kidney."
She deflects questions about her contributions, but is quick to give credit to others, such as Joe Brown, one of the office workers at Weeks, who suggested the name 'Pillow Fight' for a profuse bloomer with scads of bright white flowers, "the perfect name for a new white rose."
Behind the story: She was reporting on roses — and discovered her green thumb »
Gilliam said she was always on the lookout for names, reading magazines or books "or even if I was driving down the street and saw a sign, the words would just jump out at me and I'd think, 'God, that would be a great name for a purple rose or a yellow rose,' and I'd jot it down."
Gilliam also relied on wordplay. One year, Weeks introduced a novelty rose that bloomed light brown and then matured to a lavender color. "It was like, 'OK, what do you say about a tan rose? Who wants to buy a tan rose?''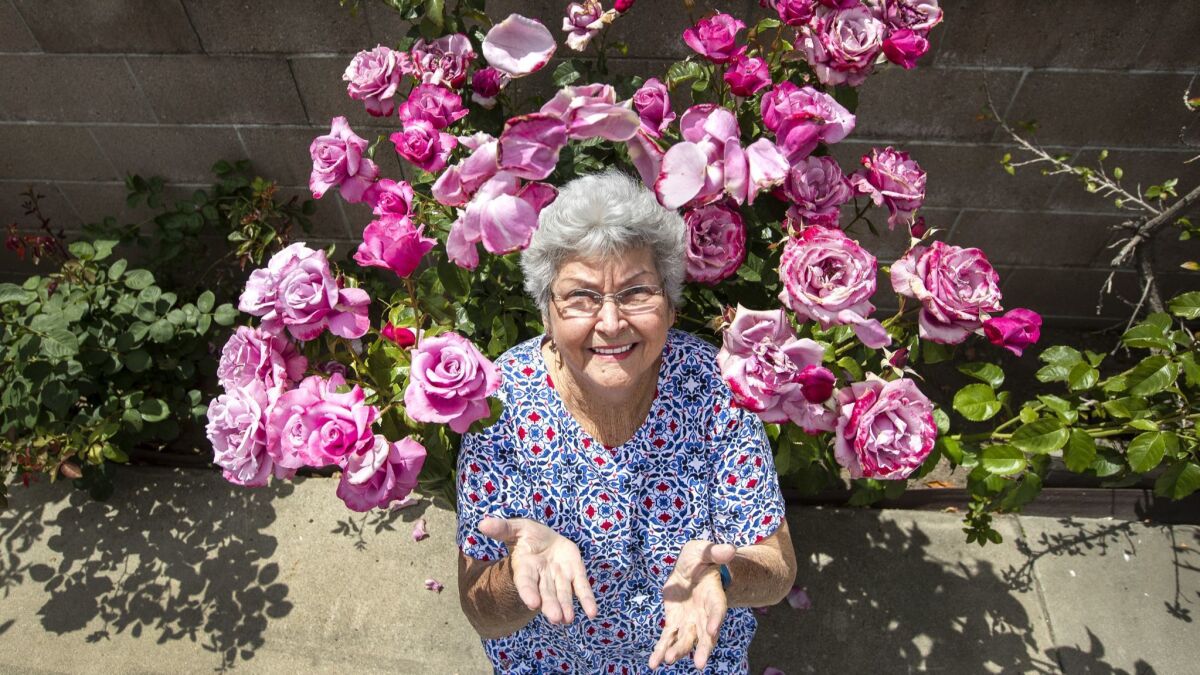 Her answer was to find a word that suggested brown — cocoa — then play up the transitory nature of its color charge. The final name? 'Koko Loko.'
Red roses are among the hardest to name, Gilliam said, "because everybody wants to put 'red' in the name." When amateur breeder Ernest Earman, a World War II veteran, developed a stunning, long-stemmed red hybrid tea in 2009, they struggled with finding the right name until she seized on his military experience and dubbed the rose 'Let Freedom Ring.'"
One of her favorite naming stories is about a rose created by Christian Bedard, now chief hybridizer at Weeks. The flower stood out almost from the beginning, she said. "The top of the petal is red and the bottom is mustard yellow, and you can see it across the street, it's so vibrant." Initially, the rose had a title of letters and numbers "that only Tom [Carruth] could remember," so the staff started calling it the ketchup and mustard rose. When it came time for the formal naming, however, they were stumped.
"Tom said, 'This is a beautiful rose, and it should go out to the public with a beautiful name,' but nothing seemed to fit," Gilliam said. "We thought and thought and finally presented it to the company as 'Ketchup & Mustard.' They all made a face, and said, 'You can't call it that,' and we said, 'Well, you come up with a better name.' It stuck. We called it 'Ketchup & Mustard' in 2012 and it's still in the catalog today."
---
Get our L.A. Goes Out newsletter, with the week's best events, to help you explore and experience our city.
You may occasionally receive promotional content from the Los Angeles Times.