Lawsuit claims Harvey Weinstein sexually assaulted a 19-year-old woman in 2012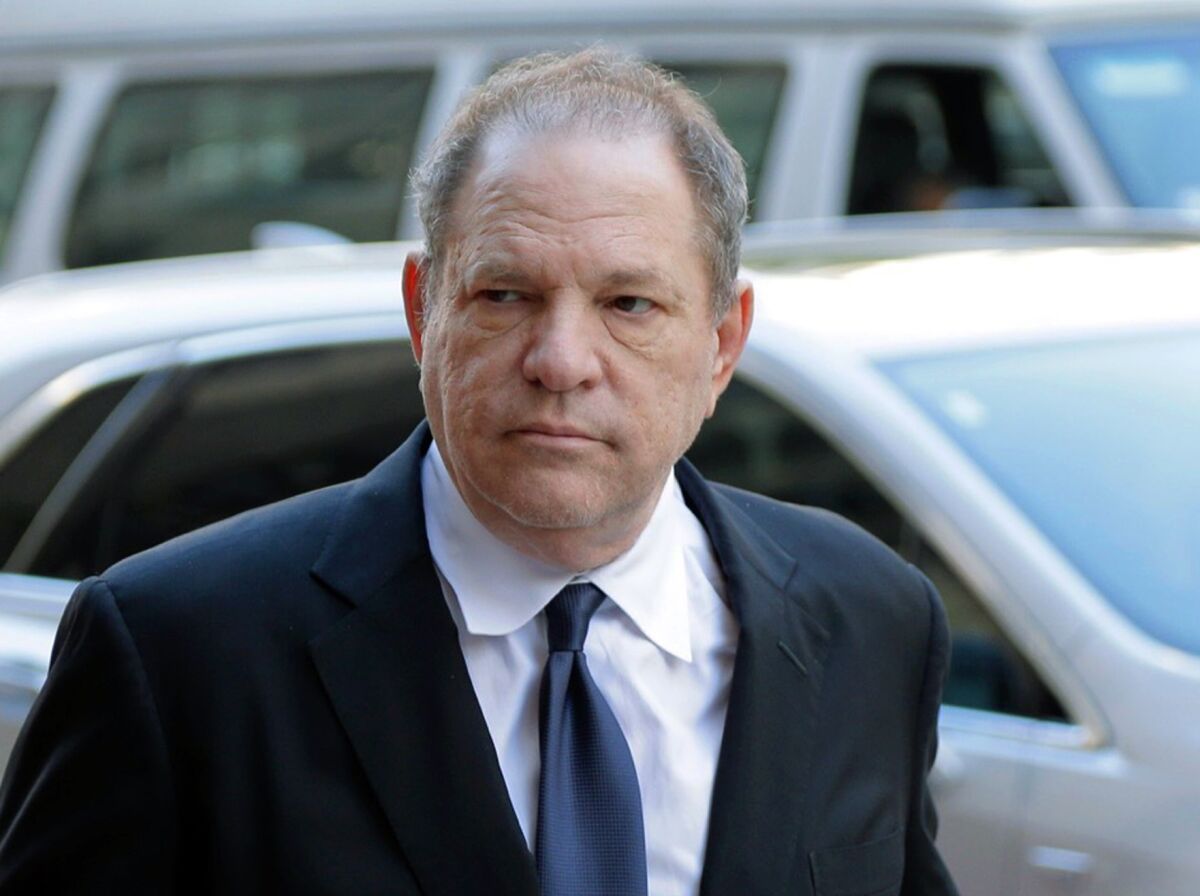 A New York woman has filed suit against fallen film producer Harvey Weinstein, claiming he sexually assaulted her in his suite at the Beverly Hilton Hotel in November 2012.
The complaint filed Friday in Los Angeles Superior Court said the woman, Hayley Gripp, now 27, was lured into Weinstein's room by a female associate who struck up a conversation with her in the hotel lobby.
Once inside the room, Weinstein allegedly sexually assaulted and attempted to rape Gripp, pinning her down, forcibly penetrating her with his fingers, and exposing his genitals to her as he masturbated over her body.
Gripp fought and managed to escape the attack and, in doing so, "caused a significant injury to Weinstein's genitals," the suit said.
The suit alleges that the assault was facilitated by Weinstein's associate, who persuaded Gripp to meet Weinstein, coerced her to drink an alcoholic beverage, guarded the door during the attack, and threatened to "ruin Gripp's life" if she reported the incident.
While the New York chapter of Harvey Weinstein's criminal prosecution is over, pending an appeal and sentencing, the legal saga will soon move to L.A.
Gripp, an aspiring actress and model, was 19 years old at the time of alleged incident. She was at the Beverly Hilton before heading to a casting appointment.
The unnamed Weinstein associate invited Gripp to meet the producer and discuss the woman's work for the Tourette Syndrome Foundation. Gripp, who has Tourette syndrome, was a youth ambassador for the organization, now known as the Tourette Assn. of America.
Gripp did not reveal the incident to anyone, saying in the suit that she was "scared and intimidated" by Weinstein's threats. She also feared that she would "get into trouble" for fighting back.
The suit said Gripp did not realize that Weinstein was her alleged assailant until November 2018, when numerous sex abuse allegations against the producer became widely circulated, sparking the #MeToo movement. Gripp said she was subsequently diagnosed with post-traumatic stress disorder, which she recognized as being connected to the alleged assault.
Weinstein, 69, was convicted in February 2020 of committing a criminal sexual act and third-degree rape. He is serving a 20-year sentence for a 2006 attack against former production assistant Mimi Haley. Weinstein must serve an additional three years in prison for raping aspiring actress Jessica Mann in a Manhattan hotel in 2013. The sentences will run consecutively.
In October, Los Angeles County prosecutors charged the disgraced Hollywood mogul with six additional sexual assault counts involving two more alleged victims. He stands accused of raping and sexually assaulting five women in L.A. County from 2004-13.
Christa Riggins, an attorney for Gripp, said the woman is not filing criminal charges against Weinstein, but is willing to cooperate with police if they pursue the case. Gripp is asking for a jury trial and seeks unspecified damages.
Through his representative, Weinstein denied the allegations in the lawsuit.
"Let me be clear: the new accusation is stunningly dishonest and quite contrived," Weinstein said. "This never happened. I do not know this person. It's a money grab that comes conveniently as my NY appeal is coming up and the LA case is looming. While media takes great lengths to confirm and reject the veracity of any explanation offered by me, they run any unconfirmed and absurd claim by anyone who dares to make one. We will be looking to sue this person for defamation as well."
Inside the business of entertainment
The Wide Shot brings you news, analysis and insights on everything from streaming wars to production — and what it all means for the future.
You may occasionally receive promotional content from the Los Angeles Times.