You've got a lot of 'Living' to do
My pal Mikael Wood tells me there's a Warren Zevon renaissance afoot. "Lawyers, Guns and Money"? Zevon wrote that about awards season, right?
From the Oscars to the Emmys.
Get the Envelope newsletter for exclusive awards season coverage, behind-the-scenes stories from the Envelope podcast and columnist Glenn Whipp's must-read analysis.
You may occasionally receive promotional content from the Los Angeles Times.
I'm Glenn Whipp, columnist for the Los Angeles Times, host of The Envelope's Friday newsletter and the guy enjoying every sandwich and drinking up all the salty margaritas in Los Angeles from now 'til the Oscars. Let's see what's happening around town this week.
Death? Bill Nighy will worry about that later
Bill Nighy handed me a cassette mixtape many years ago titled "Ooh Baby Ooh," a nod to the chorus of a Lou Reed rocker that was not among the 20 songs on the cassette, though there was plenty of Lou and Marvin Gaye and Curtis Mayfield and Maxwell, the last included because Nighy had just asked a record shop clerk, "Where do you go after Marvin?" and the young man walked him down an aisle and handed him "Maxwell's Urban Hang Suite."
"'That's where you go after Marvin,'" he told Nighy. "And he was absolutely correct. Also, I love the expression 'Hang Suite.' It's just a great idea."
It's a rainy day in L.A. — "I can't quite put the two things together," Nighy says — and we're catching up, sharing our latest passions, mostly musical, as Nighy grew up in an English household where his dad loved Bing Crosby and his older brother, Martin, a singer, revered Sinatra. Martin used to give Nighy a shilling ("shows you how old I am," he says) to write down the lyrics to songs, which involved dropping and lifting the record arm repeatedly until he got it right.
These days, Nighy still transcribes songs. He sings compulsively throughout the day, and once he has landed on a number he'll look up the lyrics because he wants to sing the whole thing, not just the first two lines. Yesterday, it was Chuck Berry's "You Never Can Tell." Today, he settled into Anita Baker's "Giving You the Best That I Got," which he can't stop talking about — and singing — telling me he loves singers who put across a song in a seemingly effortless manner, though he knows full well that it takes a lifetime of effort to make it appear that way.
You might say the same thing about the acting of Bill Nighy. Take "Living," for example, the role that just earned the 73-year-old actor his first Oscar nomination. Set in 1953 London, Nighy plays Mr. Williams, an English gentleman, a bureaucrat, who has settled into a life of routine following the death of his wife. After he receives a terminal diagnosis, he practices breaking the news to his son in front of a mirror. "It's a bit of a bore, really," he says with a restraint that has earned him the nickname of Mr. Zombie. Realizing he no longer knows how to enjoy himself, Mr. Williams embarks on a journey to live life fully and do something that has a lasting impact.
"Living," a remake of Akira Kurosawa's "Ikiru," could have been maudlin and dreadful in the wrong hands. I am happy to report that it is in fact quite wonderful. Nighy and I had a wonderful conversation about the film and the feelings it inspires in audiences. There's also a fine recommendation for music to clear the static from your mind in the morning. Trust me: It works!
All my 'Living,' I will send to you ...
"It's only human to pretend we would behave as our heroes would, and no less human to long to see and hear their stories retold."
OK, since we're in a tiny lull this week, I'm going to double down on "Living" and encourage you to see it while it's still playing in theaters. Plus, doing so gives me a chance to highlight that poetic passage above from my colleague Justin Chang in his terrific review of the movie. Justin does his usual thoughtful work in looking at how "Living" reworks — and remains faithful to — Kurosawa's 1952 film about a Tokyo widower who receives a terminal stomach-cancer diagnosis and turns over a startling new leaf.
There's no football this Sunday. And it's cold out there! It's what ... 65 degrees during the daytime. Take shelter and see "Living." It might clear the static from your mind.
Enjoying this newsletter? Consider subscribing to the Los Angeles Times
Your support helps us deliver the news that matters most. Become a subscriber.
Riseborough will keep her Oscar nomination
Not that there was ever any doubt, but the film academy announced this week that Andrea Riseborough will be allowed to keep her lead actress nomination after a review found her campaign had not violated any rules. But the speculation around Riseborough's surprising nomination sure provided some hysterical fodder for a few bloggers this past week, didn't it? (Actors and managers lobby for Oscar votes? Really? Who knew?)
As my colleague Josh Rottenberg reported, academy Chief Executive Bill Kramer noted in a statement that the investigation did "discover social media and outreach campaigning tactics that caused concern. These tactics are being addressed with the responsible parties directly." Check your email, Frances Fisher!
"The purpose of the Academy's campaign regulations is to ensure a fair and ethical awards process — these are core values of the Academy," Kramer's statement continued. "Given this review, it is apparent that components of the regulations must be clarified to help create a better framework for respectful, inclusive, and unbiased campaigning. These changes will be made after this awards cycle and will be shared with our membership. The Academy strives to create an environment where votes are based solely on the artistic and technical merits of the eligible films and achievements."
Now, if you have read me over the years, you know that I'm not the least bit cynical when it comes to Oscar campaigning and the tactics that awards consultants use to win their clients a prize. Is there a better framework? Undoubtedly. Bring it on — provided it makes for a more level playing field.
Kramer's statement does raise a few questions, primarily: What exactly is unbiased campaigning? And is it possible for me to apply that definition in a different context, say, politely requesting my children to stop their entirely biased campaign to take them to Disneyland the next time they ask. Because I have to tell you, my friends, all the salty margaritas in Los Angeles doesn't dampen that din.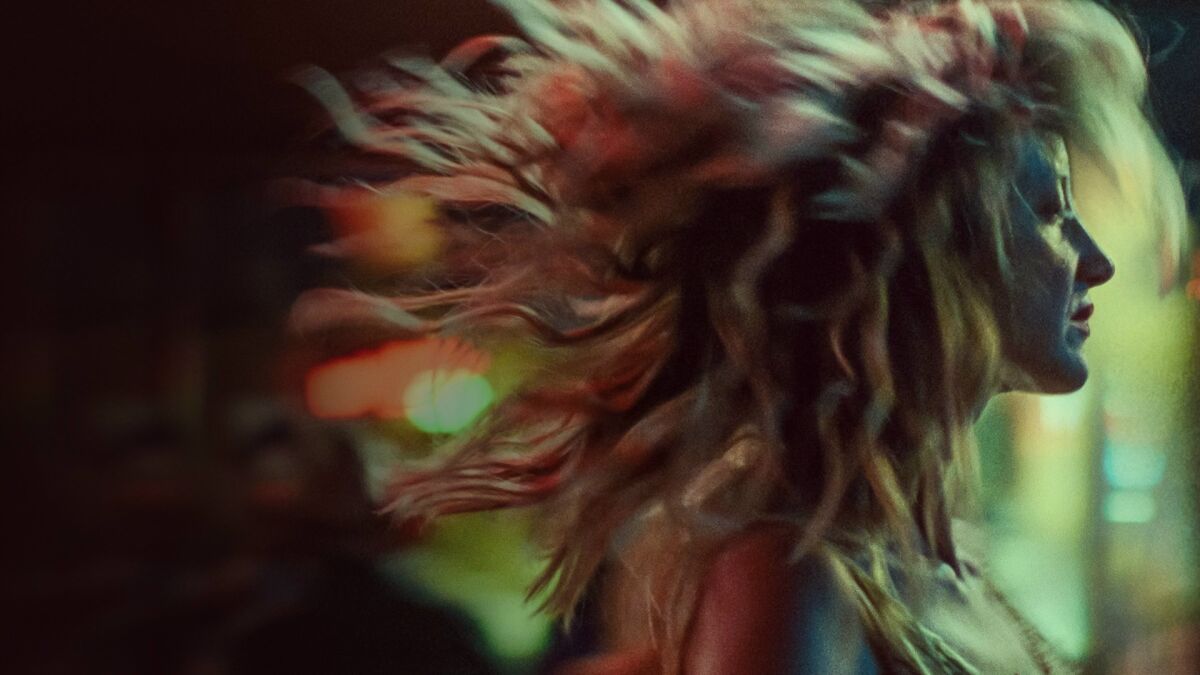 Get our L.A. Goes Out newsletter, with the week's best events, to help you explore and experience our city.
You may occasionally receive promotional content from the Los Angeles Times.