In 'Spider-Man 2,' Miles Morales is proudly Puerto Rican. Why is there a Cuban flag in his home?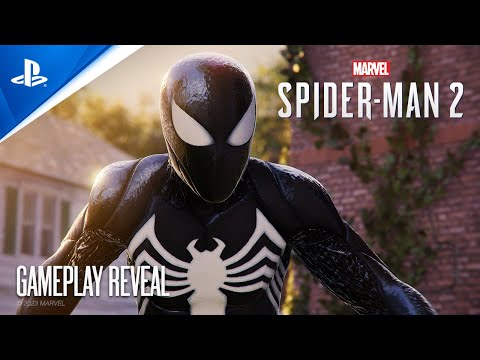 Just days after releasing "Spider-Man 2" on PlayStation 5, Insomniac Games pledged to fix an oversight in Puerto Rican hero Miles Morales' family home.
Over the weekend, "Spider Man-2" players noticed a Cuban flag on display in the Spanish Harlem home of Miles and his mother, Rio, who are both Puerto Rican. The misstep, which sticks out amid the game's other efforts to celebrate Miles' Puerto Rican heritage, left some players "bothered" on social media.
"In Spider-Man 2, you've replaced the Puerto Rican Flag with the Cuban [flag]. We would love for the Flag to be updated to accurately represent Puerto Rico," X user @Sephiroth0017 addressed Sony and Insomniac on Sunday.
Natasha Ofili plays Hailey Cooper, a new Marvel character in the 'Spider-Man: Miles Morales' video game, who introduces ASL to the Spider-Verse.
"I'm Puerto Rican myself so I love seeing all the representation in the game with miles, and as soon as I saw [the flag] in the mission I was so confused," a Reddit user said in response to the viral misstep. "They definitely messed up lol."
Unlike the Cuban flag, which has a single star in a red triangle and blue stripes, Puerto Rico's flag shows a star in a blue triangle and red stripes. The proper flag is also featured in several of Miles' spider-suit designs later in the game. "Spider-Man 2" also features Puerto Rican Nochebuena traditions and popular foods from the U.S. territory, according to IGN.
After an outcry from fans on social media, Insomniac community and marketing director James Stevenson said on X that a "fix is coming."
PlayStation 5 launch title 'Spider-Man: Miles Morales' is providing a space for us to think about what kind of community we want to build.
In "Spider-Man 2," players swing through New York City as both Peter Parker (Yuri Lowenthal) and Miles Morales (Nadji Jeter) as they face off with villains Kraven the Hunter, Lizard and Venom.
Insomniac's "Spider-Man 2" arrives three years after its "Miles Morales." Times critic Todd Martens wrote that "'Miles Morales' is providing a space for us to think about what kind of community we want to build."
The 2020 game also received acclaim for its inclusive cast of characters, including Miles' friend and community organizer Hailey Cooper, who is deaf. She is portrayed by Natasha Ofili, who reprises the role in "Spider-Man 2."
"The more we see characters like Hailey, the more we feel seen and alive," Ofili, who is also deaf, wrote on X.
Get our L.A. Goes Out newsletter, with the week's best events, to help you explore and experience our city.
You may occasionally receive promotional content from the Los Angeles Times.