Bette Midler eats up her turn as Mengers, heading to the L.A. stage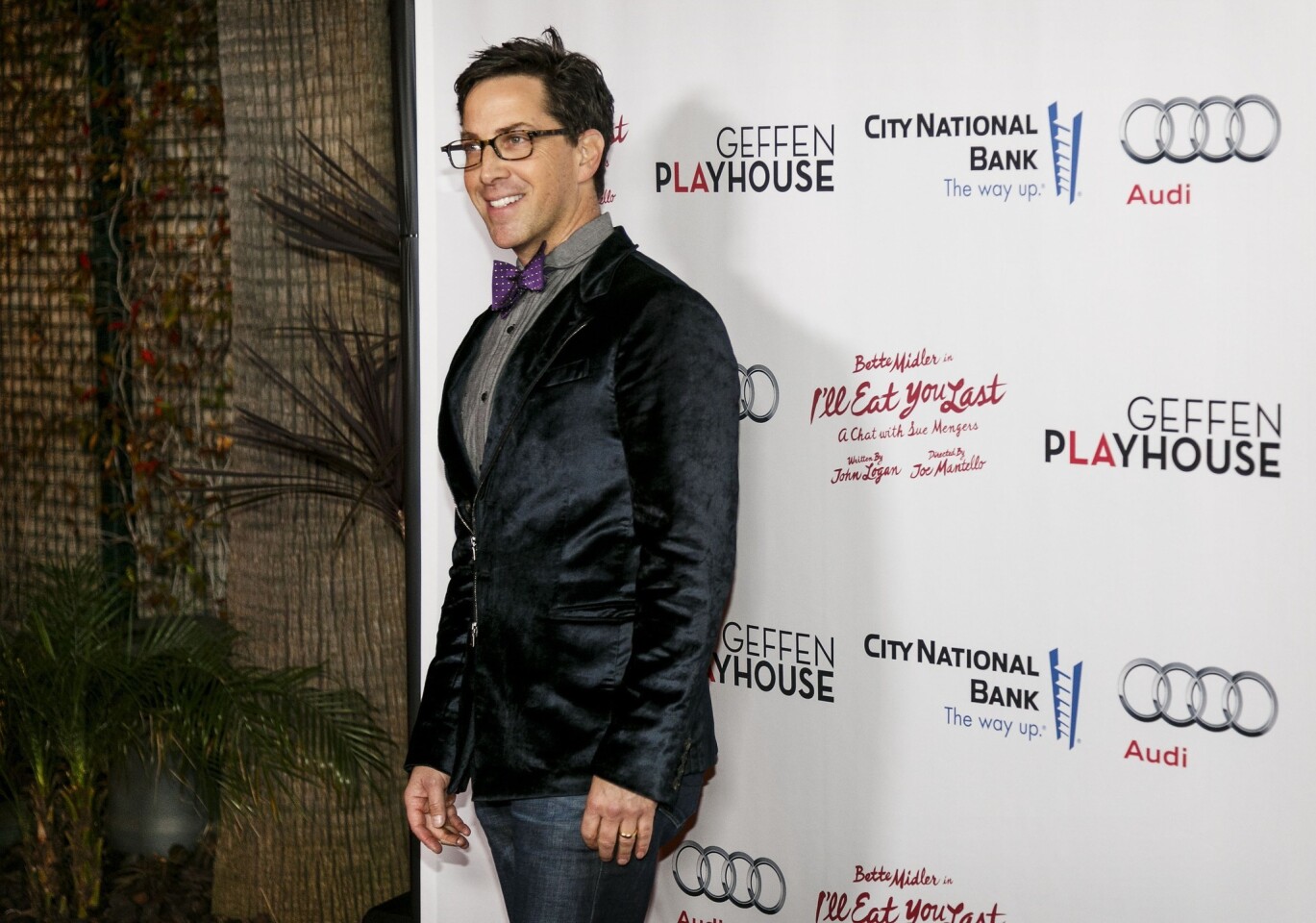 Actor Dan Bucatinsky arrives for the opening performance of "I'll Eat You Last: A Chat With Sue Mengers," starring Bette Midler, at the Geffen Playhouse in Westwood on Thursday night.
(Ricardo DeAratanha / Los Angeles Times)
Actress Shohreh Aghdashloo at the red carpet event at the Geffen.
(Ricardo DeAratanha / Los Angeles Times)
Actor Omar Benson Miller arrives at the opening Thursday.
(Ricardo DeAratanha / Los Angeles Times)
Actress Kelly Lynch
(Ricardo DeAratanha / Los Angeles Times)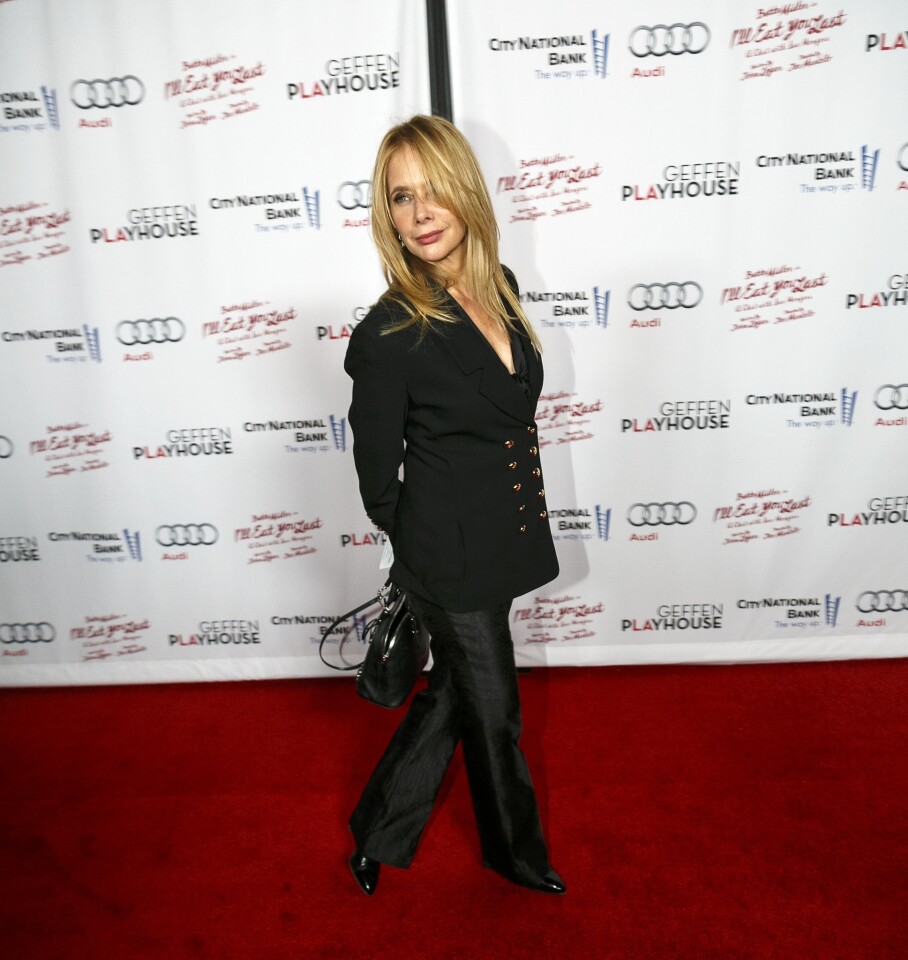 Actress Rosanna Arquette
(Ricardo DeAratanha / Los Angeles Times)
Actress Carly Olson
(Ricardo DeAratanha / Los Angeles Times)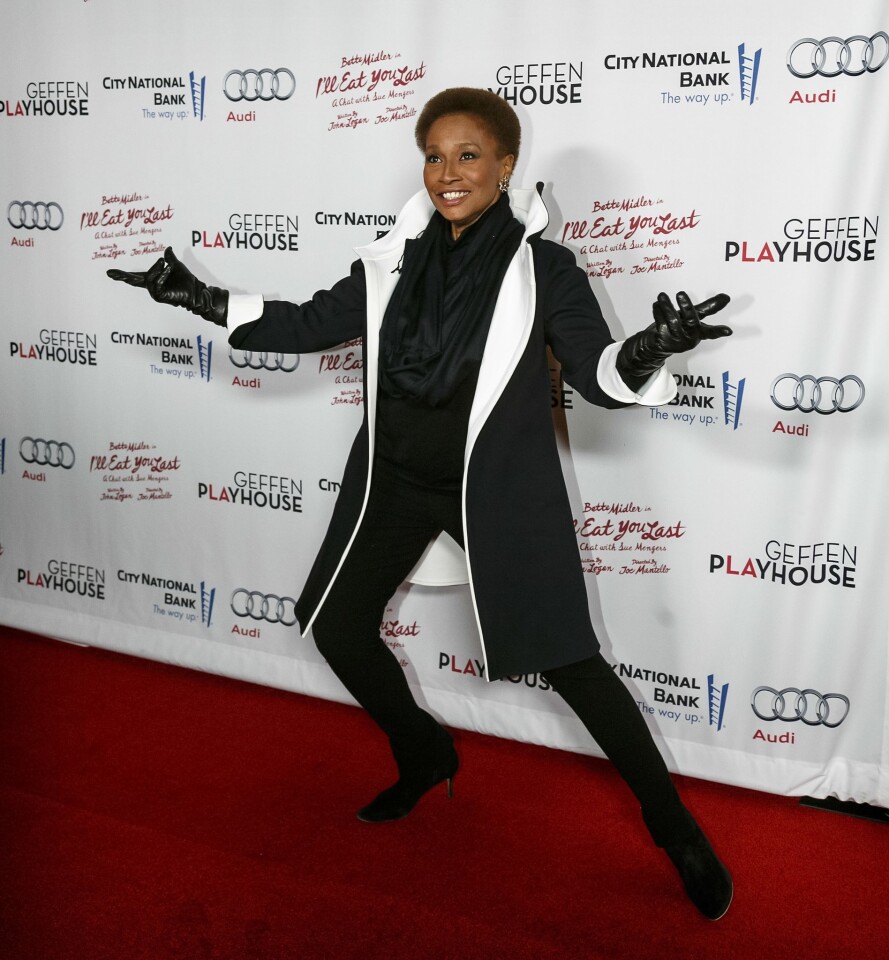 Actress Jenifer Lewis
(Ricardo DeAratanha / Los Angeles Times)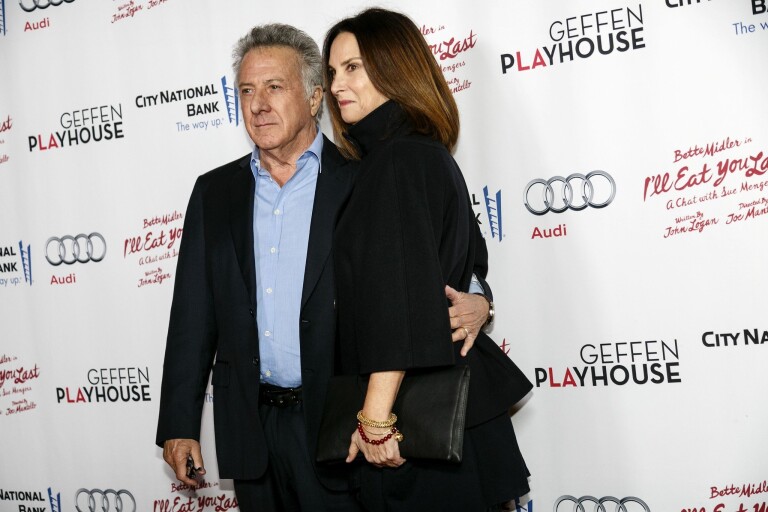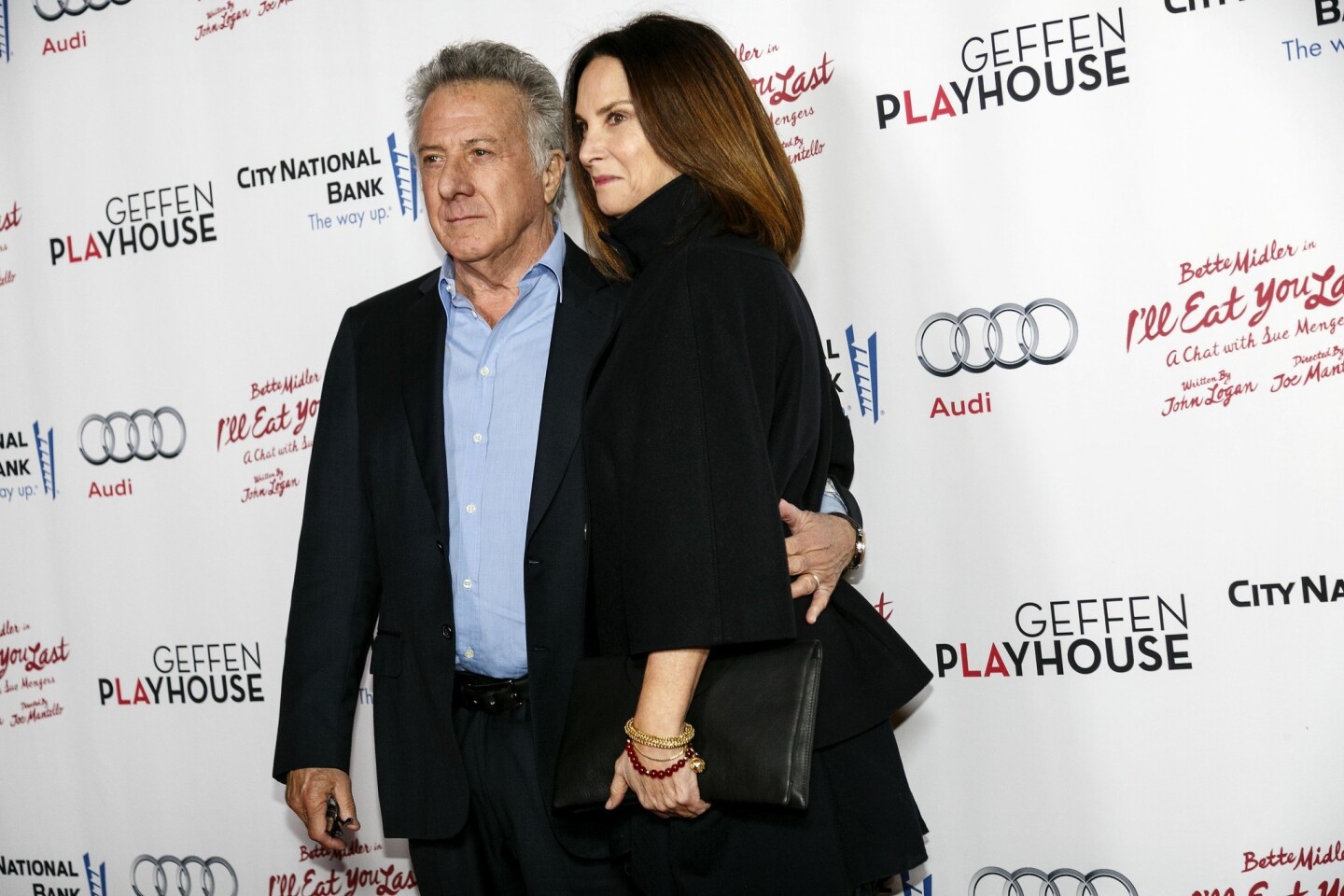 Actor Dustin Hoffman with his wife, Lisa, at the Geffen opening of John Logan's play in which Bette Midler stars as the late Hollywood agent Sue Mengers.
(Ricardo DeAratanha / Los Angeles Times)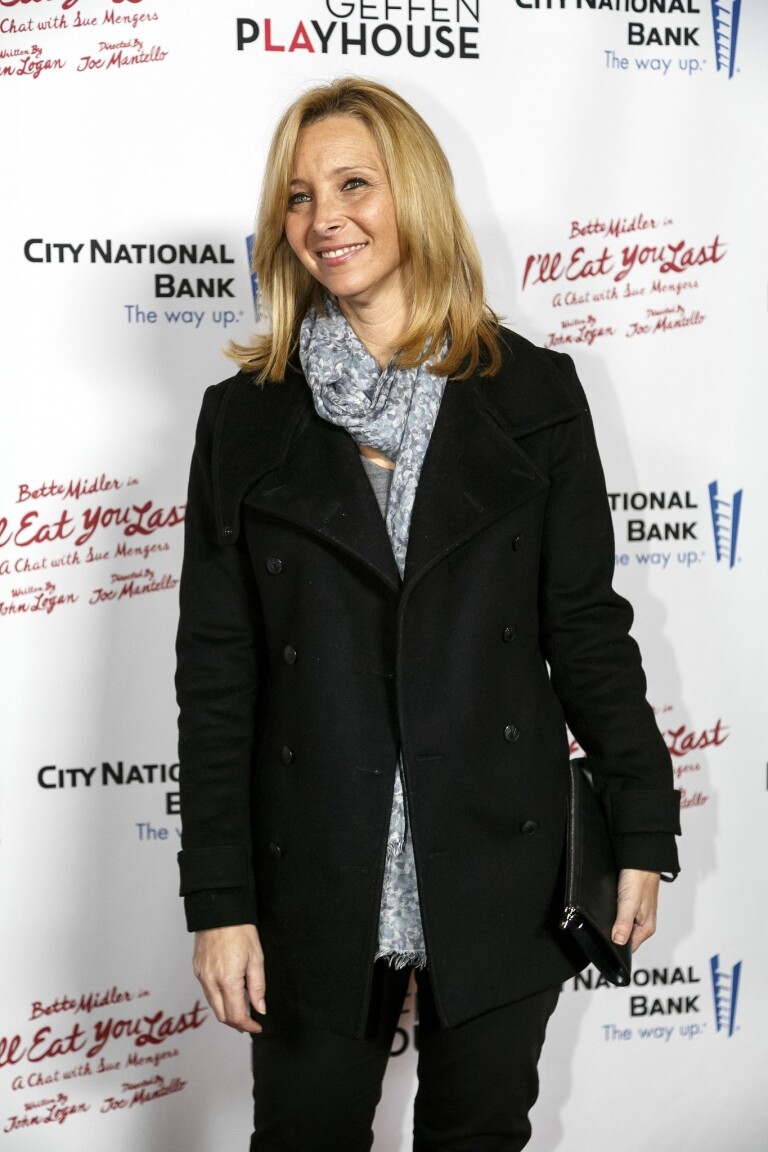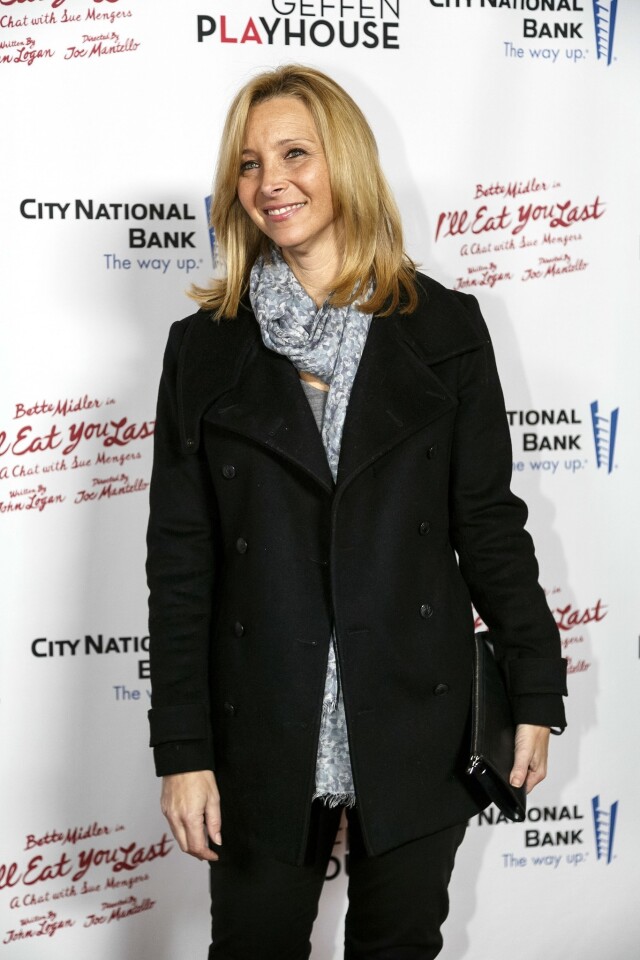 Actress Lisa Kudrow
(Ricardo DeAratanha / Los Angeles Times)
Actor James Caan
(Ricardo DeAratanha / Los Angeles Times)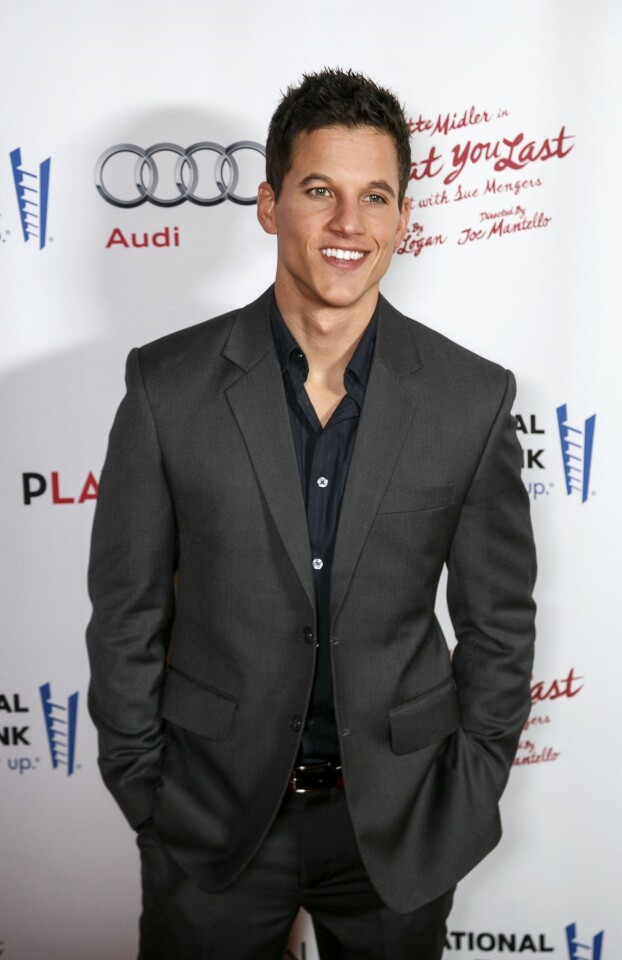 Actor Mike C. Manning
(Ricardo DeAratanha / Los Angeles Times)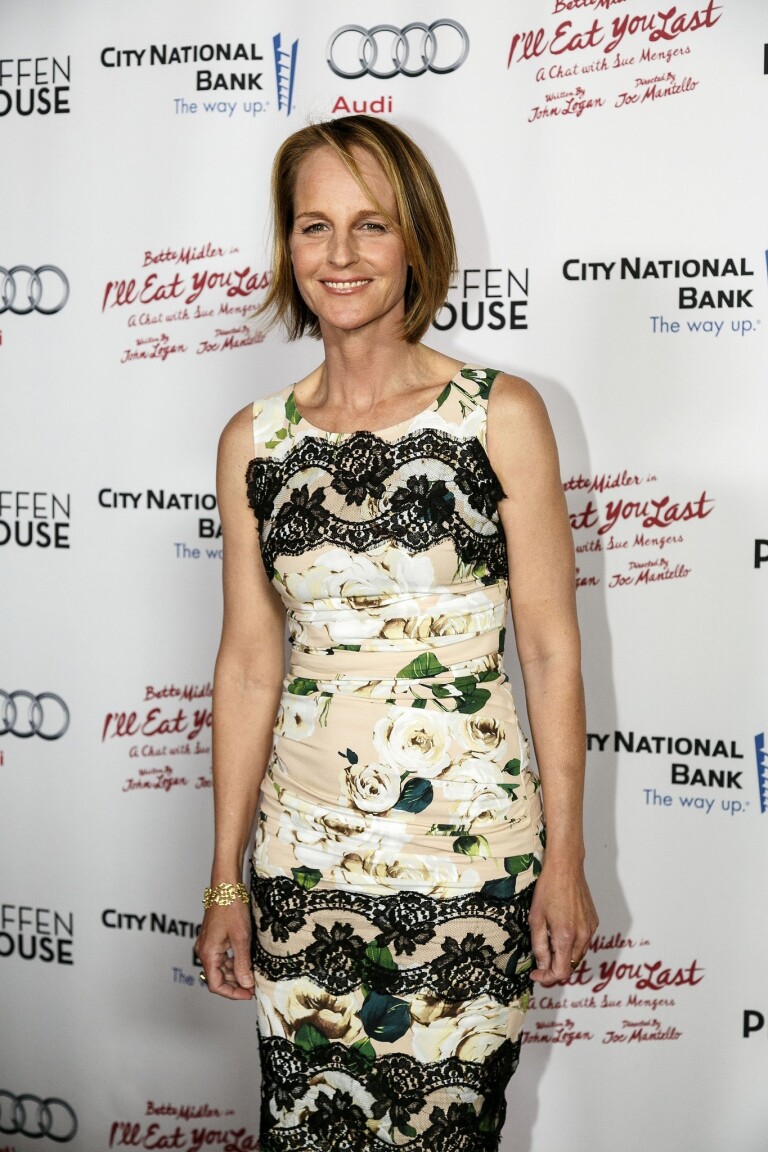 Actress Helen Hunt on the red carpet arriving for the opening performance of Bette Midler in "I'll Eat You Last" at the Geffen.
(Ricardo DeAratanha / Los Angeles Times)
NEW YORK — Tea time at Sardi's, and in rushed Bette Midler too busy to give her caricature on the far wall an admiring glance.
She had just finished taping an appearance on Katie Couric's talk show and, like me, had plans to see Mike Nichols' starry production of "Betrayal" later that evening. (Unlike me, her companion was Glenn Close.)
In short, it was a typical run, run, run New York day. For the moment, however, Midler's attention was focused on "a creature of Beverly Hills," the late Hollywood super-agent Sue Mengers. Midler is reprising her Broadway solo turn in John Logan's "I'll Eat You Last: A Chat With Sue Mengers," which opens Dec. 5 at the Geffen Playhouse in a limited engagement ending Dec. 22.
PHOTOS: Bette Midler's divine match onstage
The show runs barely an hour and a half, and with tickets surpassing $400 with service fees, it costs more per minute than most 90210 psychiatrists. But the prospect of seeing the Divine Miss M on the Geffen's homey stage impersonate the shark-swimming, joint-rolling, bon-mot-bombing rep of such heavyweights as Barbra Streisand, Ali MacGraw, Steve McQueen and Gene Hackman is an undeniably tantalizing one.
Looking soignée in an Upper East Side fashion, her recalcitrant hair sculpted up and back, her smart fall attire suggesting Bergdorf Goodman's idea of a swanky English professor, Midler exudes urban sophistication and good taste.
Yes, you read those last two words correctly: The salty all-around entertainer who got her start performing in a gay bathhouse and accepted her Golden Globe for "The Rose" by simulating oral sex on the statuette has gracefully matured into a civic-minded Manhattan matron, whose great charitable hobby is planting thousands of trees in New York City.
Rumored to be "difficult," she gave no trace of the diva in conversation. There was a modesty to her voice and a soulful melancholy to her manner, qualities that provided a stark contrast to the Bette Midler we know from the concert performances, the mermaid in a wheelchair whoopee-ing to "Boogie Woogie Bugle Boy" and the reincarnated Sophie Tucker rummaging in the vault for dirty jokes.
While sipping peppermint tea, she clarified the gap between her theatrical persona and her private one: "What I've been doing onstage for the last 40 years is a presentation. It's a larger than life character who has dance numbers and songs and costume changes and that's not me. That's something I made up. I mean please, I'm not a mermaid."
PHOTOS: Hollywood stars on stage
Never one to mince words, Midler was quite forthcoming about the strain of performing eight shows a week on Broadway. So why is she coming to L.A. with this production?
"I had a great time doing it," she said. "It's a lively piece and it's so inside Hollywood."
Pausing a second to consider the matter further, she dropped her voice as if to level with me: "You know, a lot of people who knew Sue well didn't make it in for the show. I think her spirit is not at rest yet. She didn't have a memorial and this weighed on people. I think once she shows up in L.A., her spirit can finally rest in peace."
By the time Mengers' career slowed down in the 1980s, she had reinvented herself as a pungent Hollywood hostess, holding court at her home where the famous mingled with the influential and gossip was the compulsory party game. ("Like I always say: If you can't say anything nice about someone, come sit by me," Midler's character says in the play.) You'd think that someone who worked this assiduously to maintain her gatekeeper status would have wanted "the industry" equivalent of a military send-off.
"People told me that she feared that the A-list wouldn't show up," Midler explained. "I know that to be false. She had people who really adored her, and it didn't matter how mean she was, because she could be quite vicious."
Set in Mengers' Beverly Hills living room, the play takes place one crucial night in 1981 as the agent-queen awaits a phone call from Streisand, her best friend and biggest client whose lawyers have just terminated Mengers' services. Enthroned on her couch and enwreathed in pot smoke, Blond Moxie in a Caftan recounts her rise as one of Hollywood's master deal-makers while contemplating her fate in a town that loves nothing more than the sight of blood in the water.
PHOTOS: Arts and culture in pictures by The Times
Midler has many points of identification with Mengers. Wisecracking, professionally tough, loyally married Jewish women (Midler's marriage to performance artist Martin von Haselberg is going on 29 years), they achieved what they achieved largely through force of personality. Survivors both of difficult childhoods (Mengers and her family fled Nazi Germany), they didn't need to be told to hold on when the Hollywood roller coaster was doing another of its upside-down loops.
Always trying to stay one step ahead of the game, Midler relocated to New York a few years after her streak at the box office hit a massive speed bump with the 1990 film "Stella. ("I had a couple of stiffs, and it was suddenly like, oops.") Self-critical by nature, she tends to see the glass half-empty when it comes to her career, though she's proved to be remarkably adaptive.
In a television interview with Oprah Winfrey last year, Midler sounded downbeat about her opportunities. "No, no, no, I'm a happy, happy star," she insisted. "I was probably between shows."
Being a woman of a certain age (68) certainly doesn't make it any easier. But she acknowledged that she has long had regrets about the road not taken.
"I thought I would have a different career," she said. "I had a different picture. I thought I was going to be a dramatic actor. In the back of my mind, it was something I didn't want to admit to myself, because I was on another path. And if I was going to remain on that path, I couldn't really get off it and start something new."
In 1980, Midler received an Oscar nomination for her performance in "The Rose," a role that allowed her to fuse her musical and dramatic gifts with her flair for the outrageous. But this turned out to be the exception rather than the rule.
PHOTOS: Bette Midler's divine match onstage
For a while she was comedy gold. Between 1986 and 1987, she appeared in "Down and Out in Beverly Hills," "Ruthless People" and "Outrageous Fortune," a hilarious string that banked much audience goodwill — something she'd need to draw upon once the pathos of her movies turned to bathos ("For the Boys") and the shtick to schlock ("Hocus Pocus").
In recent years, Las Vegas has provided a sanctuary for the Midler brand. Her Broadway return last season kindled the hope that she would look to the stage for more challenging material. Although she didn't receive a Tony nomination for her critically lauded performance in "I'll Eat You Last," Midler proved her Broadway box office mettle. Producers would love to put her in "Mame" or "Hello, Dolly!"
She knows that she's perfect for these musicals, but she has reservations. "These shows are great big bears," she said. "It's a lot of new people, and I'm not good anymore at remembering who is who. So I would be nervous about that and I would also be nervous about the social media part of it. I don't like to put myself in harm's way."
Directed by Broadway veteran Joe Mantello, Logan's play may not have the depth of his Tony-winning drama "Red," but it was a perfect vehicle for Midler. More important, it was just the right size. "I don't know about a show of 30 people and choreographers shrieking," she said.
Was she at all anxious about the ramifications of playing such a divisive Hollywood figure? More to the point, was she worried about what her friend Streisand might think?
PHOTOS: Hollywood stars on stage
"Barbra called and said, 'You know I hear that you're doing this and I want to make sure that my side of the story is told. I said, 'Barbra, I think it's a love letter to you.'"
(Will Streisand show up at the Geffen? If so, Logan might get a sequel).
Midler said that she really only got to know Mengers toward the end of her life. "I came very late to the party," she said. "I met her in the '70s at somebody's house, but that's all I knew. I think she stayed away from me because I had a very notorious manager, and I don't think I was someone she was all that interested in. But then I got to know her after I was living in New York and would return to L.A. A girlfriend of mine, Carole Bayer Sager, brought me over there and we hit it off and I fell in love with her."
"Mordant" is the word Midler uses to describe Mengers' personality. "It was just gallows humor," she added approvingly.
"Sue was someone who came to town and milked it for all it was worth. For a woman in those days to make her way like she did — that's tough. She did it not just through chutzpah but through real wit and talent and an eye for how the game was played."
Sounds familiar. Does Midler have any desire to set her own story down on paper?
"I didn't have enough sex," she joked. "Well, I didn't have enough celebrity sex. And I think that's important when you're writing a memoir."
---
Get our daily Entertainment newsletter
Get the day's top stories on Hollywood, film, television, music, arts, culture and more.
You may occasionally receive promotional content from the Los Angeles Times.