Donald Trump donates $100,000 to 9/11 museum, invokes 'New York values'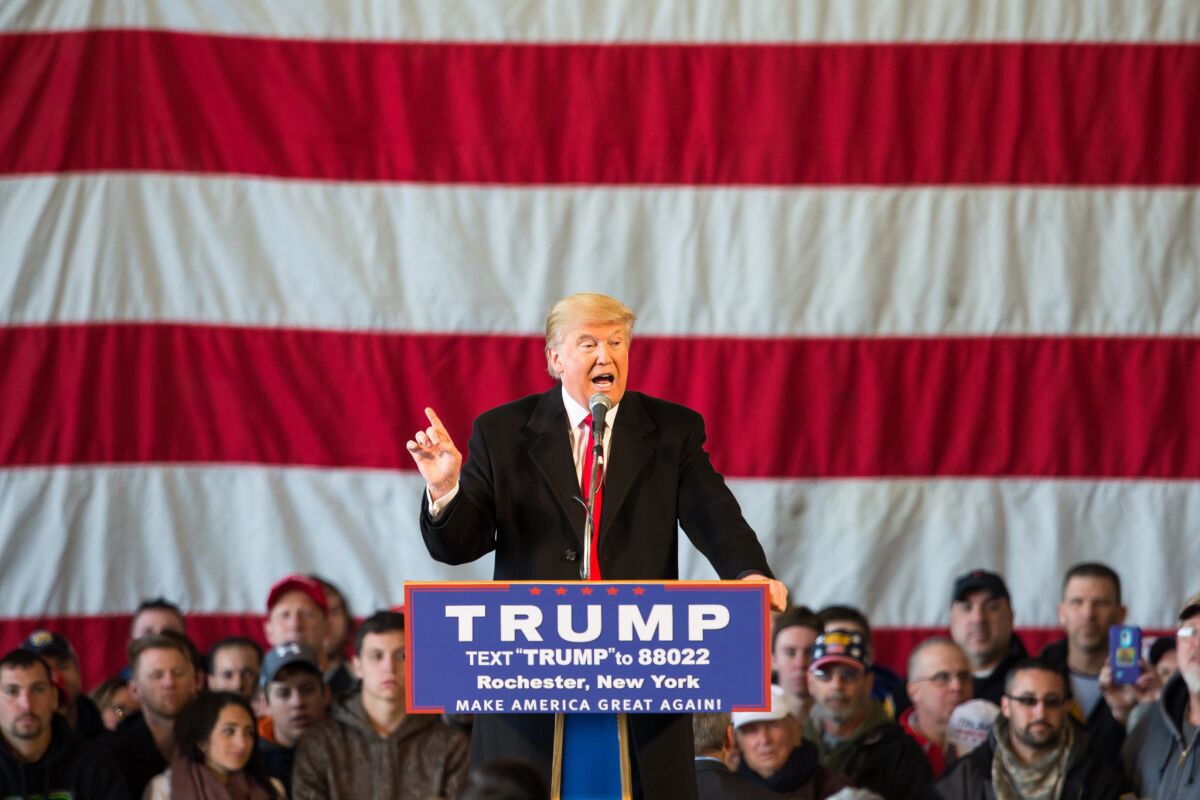 Donald Trump has made a $100,000 donation to the National September 11 Memorial & Museum in downtown Manhattan -- and used the opportunity to make a veiled jab at his political rival Ted Cruz.
A spokeswoman for the museum confirmed on Monday that Trump made the monetary gift, but didn't provide additional details.
The Republican presidential candidate posted a photograph on his official Twitter account over the weekend showing him and his wife, Melania, touring the museum. "A great honor to visit the 9/11 Memorial Museum with my wife," Trump wrote, using the hashtag #NewYorkValues.
In a statement, Trump's campaign said the couple was "incredibly impressed with the museum, a monument representative of all of the wonderful people who tragically lost their lives and the families who have suffered so greatly."
The statement said "it is also symbolic of the strength of our country, and in particular New Yorkers, who have done such an incredible job rebuilding that devastated section of our city."
"This is what 'New York values' are really all about," the statement concluded.
The phrase "New York values" has become fighting words between Trump and his Republican rival Ted Cruz.
The latter accused Trump earlier this year of embodying "New York values," later elaborating that the term refers to the state's socially and politically liberal leanings.
In response, Trump has publicly stated that Cruz, who represents Texas in the U.S. Senate, has a "hatred" for New York.
Trump toured the museum over the weekend with its president and CEO Joe Daniels, as well as other officials from the museum and local police.
The donation comes several day before the New York primaries, which are scheduled for April 19. Trump, a born and bred New Yorker, is polling ahead of his Republican rivals in the hotly contested state.
The National September 11 Memorial & Museum opened its doors to the general public in 2014.
david.ng@latimes.com
---
Get our daily Entertainment newsletter
Get the day's top stories on Hollywood, film, television, music, arts, culture and more.
You may occasionally receive promotional content from the Los Angeles Times.