Sidney Felsen and the late Stanley Grinstein had no idea, when they founded Gemini G.E.L. in 1966, that the Melrose Avenue artists' workshop and lithography publisher would play such an integral role in a nationwide revival of printmaking at the time. The former USC fraternity brothers meant for Gemini to be simply a place for local artists to gather socially, exchange ideas and make work.
During the next half-century, however, artists on both coasts streamed through Gemini's doors. Robert Rauschenberg, David Hockney, Jasper Johns, Ellsworth Kelly, Richard Serra, Roy Lichtenstein, Frank Stella, Man Ray and others produced pieces of modern printmaking history there.
All the while, Felsen — who studied painting and ceramics and had been a passionate, amateur photographer since receiving a Kodak Retina for his bar mitzvah in 1937 — chronicled the artists at work. He shot quietly from the sidelines on a rangefinder camera because of its silent, unobtrusive shutter.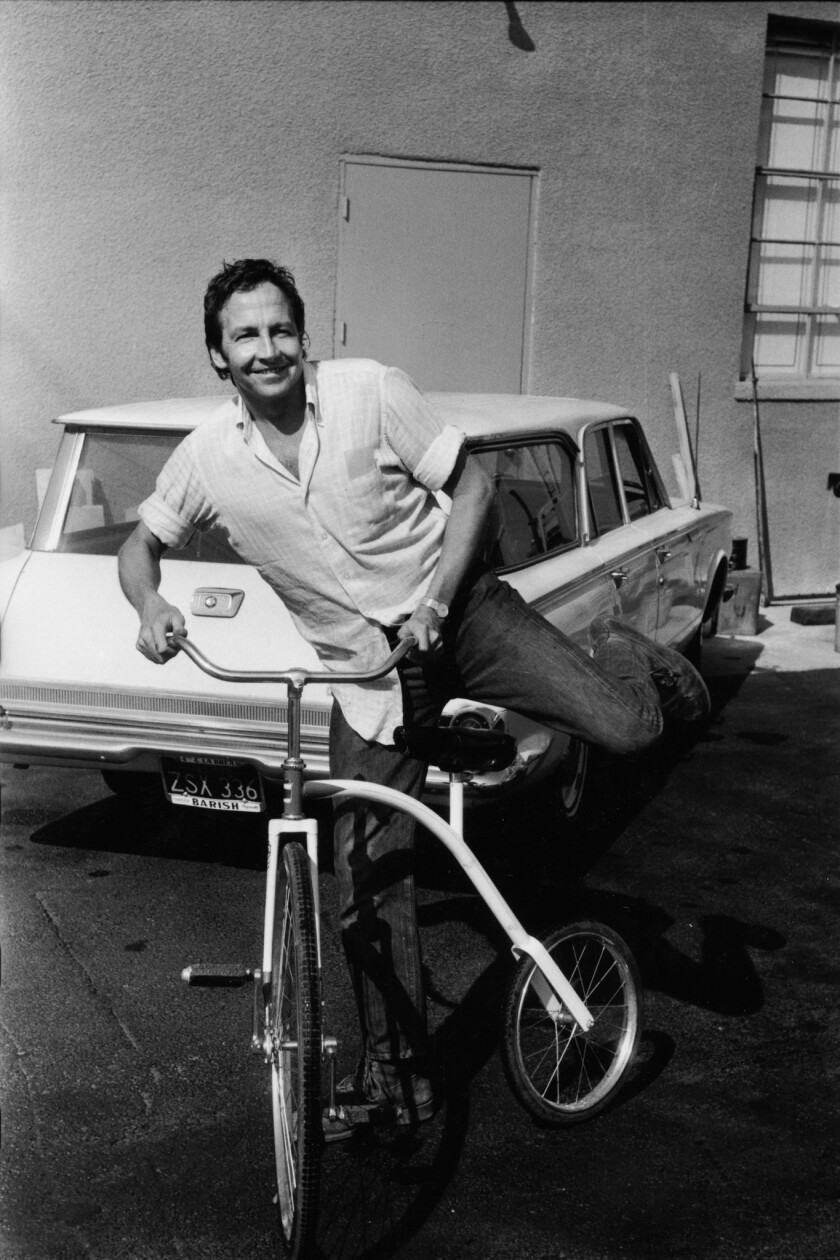 Now more than 200 of Felsen's images, selected from about 2,000 negatives, are on view in the Gemini exhibition "The Artist Observed." The show has been on view since July 12, but on Saturday Gemini will add 55 works to the show. There's Lichtenstein peering out of a polka-dotted paper mask that he crafted from a discarded proof from his '83 "Paintings" series; an intensely focused David Hockney as he paints William Burroughs and James Grauerholz; a young Rauschenberg leaping onto a bicycle in the Gemini parking lot.
The significance of what, collectively, the Gemini artists were up to crept up on Felsen over time, he said.
"For probably the first 10 years, it was really just working with artists that you knew were good artists and it was an honor to work with them," Felsen said. "But then later on you start realizing, 'Wow this is art history that's all around us.' It warms your heart."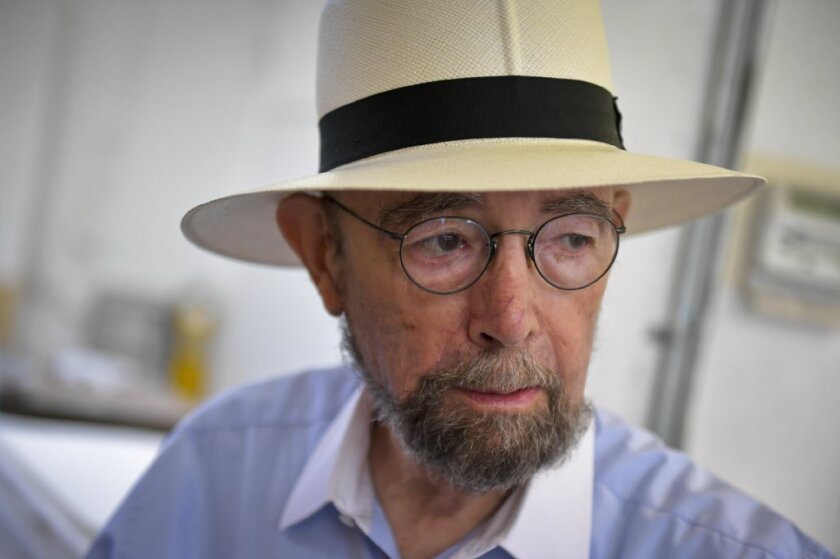 Follow me on Twitter: @debvankin
---