Is the TV writers room facing its diversity problem? Playwrights raise the question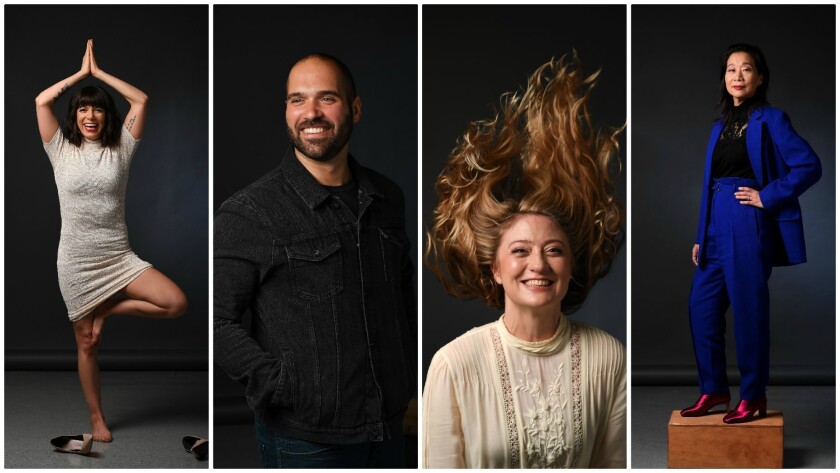 Before she agreed to attend a Times photo shoot of playwrights working in television, Heidi Schreck asked her agent for information.
"I'm trying to get a little more context about the piece, particularly the level of diversity of the names presented. Are you interviewing any writers or showrunners of color?" her agent wrote the reporter by email, before listing some writers that immediately came to mind, including Carla Ching, Tracey Scott Wilson, Tanya Barfield, Dominique Morisseau, Tanya Saracho and Christopher Oscar Peña.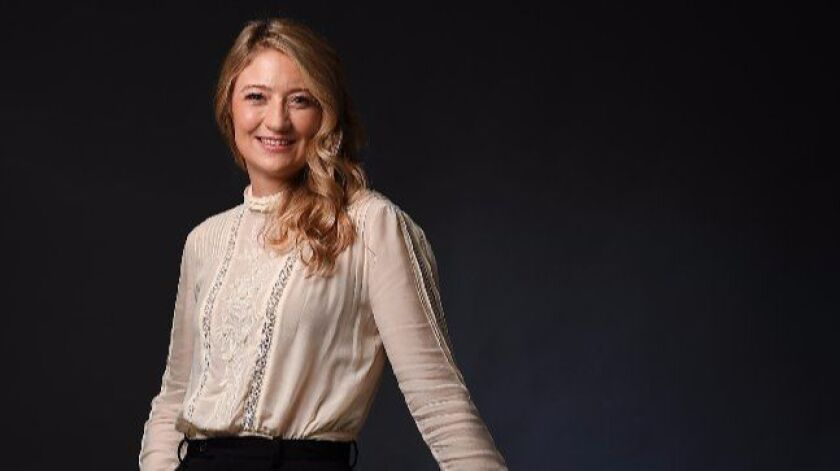 Not long after that, playwright Sheila Callaghan texted: "I'm not sure how many people of color landed on your list, but they often get neglected in these conversations so I'd like to help out in that regard." She then shot off a list of more than a dozen writers, including A. Zell Williams, Branden Jacobs-Jenkins, JC Lee, Zakiyyah Alexander, Charise Castro Smith, Marcus Gardley and Jihae Park.
After the photo shoot, playwright and TV veteran Diana Son emailed about an issue that mattered to her.
"It stuck in the back of my brain that most of the playwrights writing for TV you'd talked to were women. And while men hardly need advocates, I can think of a handful of men of color who are playwrights writing for TV that you may or may not have been pointed towards," she wrote, followed by yet more names.
From their vantage point deep inside the Hollywood machine, these writers were acutely aware of an issue highlighted this month in a report titled "Race in the Writers' Room: How Hollywood Whitewashes the Stories that Shape America."
The study, commissioned by the racial justice organization Color of Change, examined 234 series airing or streaming on 18 networks during the 2016-17 season and found that 91% of showrunners were white and 80% were men. When it looked at writers, 86.3% were white, 4.8% were black and 8.9% were other people of color.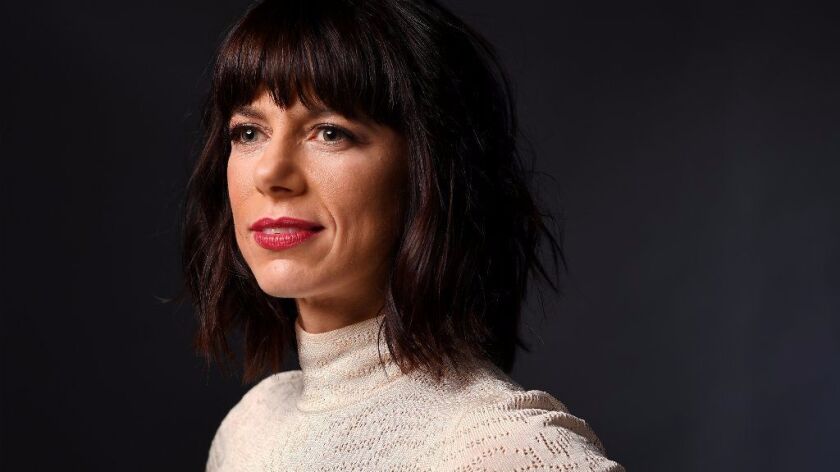 See the most-read stories in Entertainment this hour »
These are striking numbers on the heels of an Emmy Awards ceremony that saw a notable number of trophies go to people of color, including to Riz Ahmed as the first man of Asian descent to win an acting Emmy, Lena Waithe as the first black woman to win for writing in a comedy series and Donald Glover as the first black person to win for comedy directing.
Playwrights' sensitivity to the question of inclusion can be attributed in part to the fact that theater suffers from its own problems.
In 2014, the publication American Theatre began producing a list of the top 20 most-produced playwrights. This year's list features six people of color — an increase from 2015, when only four made the list. A list of the 10 most-produced plays of the year featured only two writers of color.
"The explosion of new content has made TV more diverse, but we still have such a long way to go. Most rooms are still primarily white and male...The fact that TV feels more diverse is a testament to how shamefully monolithic it's been up until this moment," Schreck wrote in an email.
Change is slow but coming. Son just sold a show called "Slanted" to HBO. It's about four Asian American women and, Son says, despite almost two decades of writing for TV, the pilot feels like her coming-out party as an Asian American writer.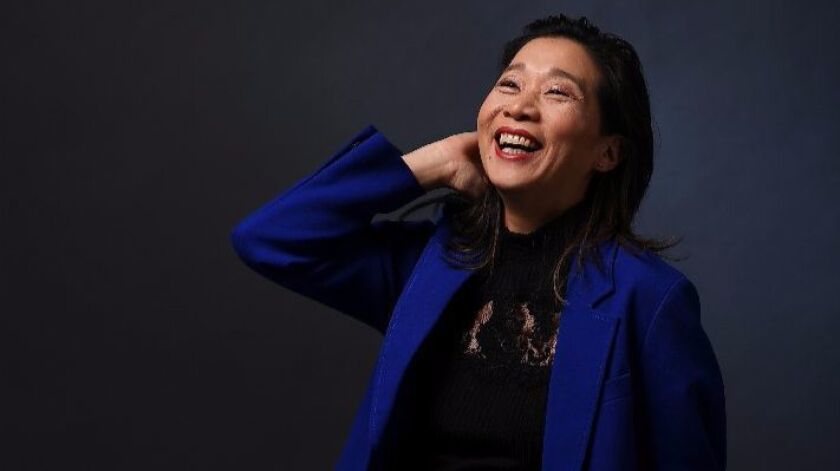 "I've been able to have a long and consistent career because I'm a good writer and I'm not crazy, but I've never been asked to — or had to — put my ethnicity forward," she says. "I don't know how to say it other than that."
Then there's what playwright and "Defenders" showrunner Marco Ramirez calls "the impostor syndrome," which propels him to help others like himself.
"I'm a brown kid who snuck in through the backdoor. I remember seeing R-rated movies at our local cinema, and we would do that thing where one of us bought a ticket and held the door and everybody else came in. And I still feel that way," he says. "I'm holding the door open telling my playwright friends and writers of color who might not have other opportunities to get in here. It feels like the vibrant right time to sneak in as many new voices as possible."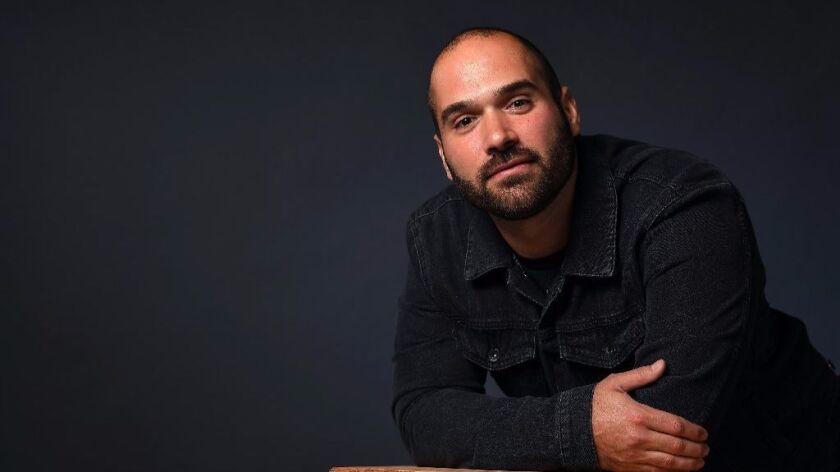 Our latest arts stories are always at latimes.com/arts.
MORE GOOD READS:
Boring architecture? Yes, please
Art collection shrouded in mystery to anchor new museum
'War of the Worlds' to invade Disney Hall and the streets of L.A.
---
From the Oscars to the Emmys.
Get the Envelope newsletter for exclusive awards season coverage, behind-the-scenes stories from the Envelope podcast and columnist Glenn Whipp's must-read analysis.
You may occasionally receive promotional content from the Los Angeles Times.