Newsletter: Essential Arts: The architecture of 'Roma,' Sally Mann's epic photos, a 'Black Panther' stage star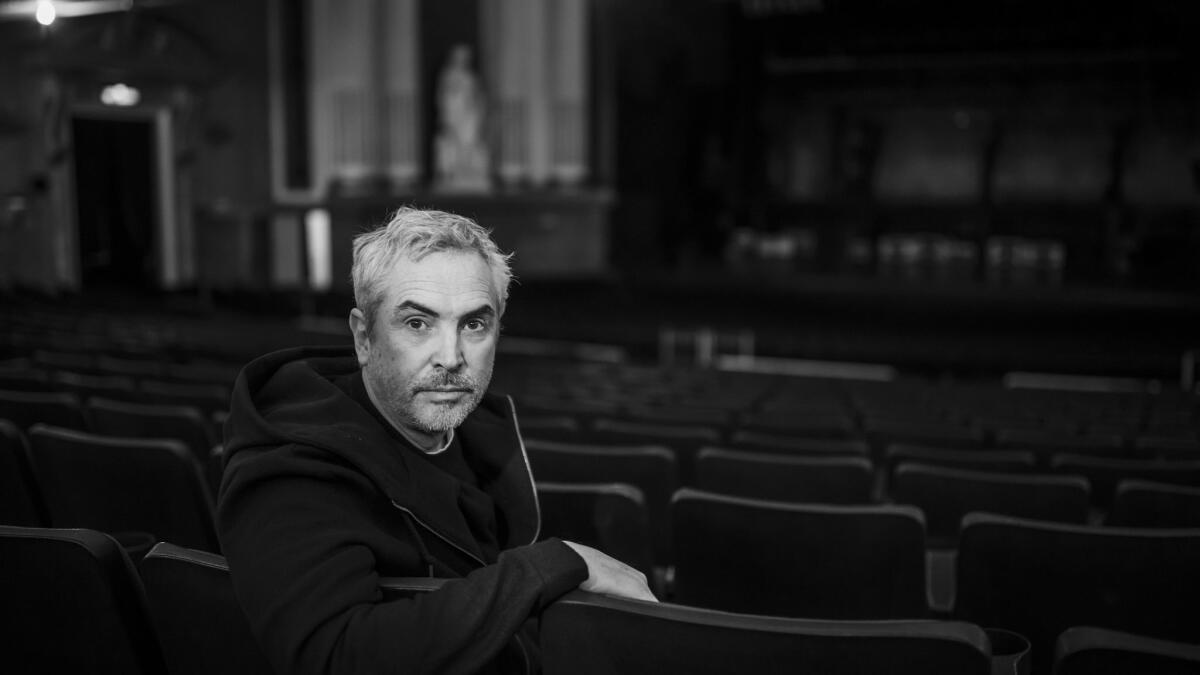 Happy 2019! I'm Carolina A. Miranda, staff writer at the Los Angeles Times, with the week's essential dose of culture and black cat news:
HOW MEXICO CITY SHAPED 'ROMA'
A lot has been written on Alfonso Cuaron's "Roma," the film inspired by the director's 1970s youth in Mexico City. I traveled to the Mexican capital to speak with him about how architecture helped him illustrate his family drama about a middle class family and the indigenous women who serve them. "The house is pretty much a character," Cuaron tells me. "It's a house that is pretty big but still a bit claustrophobic. … You have parakeets that are in a cage, you have a dog that longs to get out. The house is always containing everything." He also shares with me a most excellent anecdote about a 1970s horror film and a live black cat. Los Angeles Times
LEGACY OF THE SOUTH
For decades, photographer Sally Mann has chronicled her family and her environs in Lexington, Va., in black-and-white images that are often freighted with the echoes of time and fraught histories. Times art critic Christopher Knight reviews the artist's retrospective, "A Thousand Crossings," on view at the Getty Museum. Among her most successful images, he writes, are the large-format pictures she takes of Civil War battlefields: "Staring into darkness to parse what you see is not a bad way to describe the act of coming to terms with a defining national event, which still churns today's social and political environment." Los Angeles Times
ACTRESS AND WRITER
Danai Gurira is perhaps best known as the warrior Okoye in "Black Panther." But she is also a notable playwright with works currently in production around the world. "The Convert," set in colonial Zimbabwe, is playing at London's Young Vic, while her 2015 play "Familiar," is at Chicago's Steppenwolf, with another production set to land at San Diego's Old Globe at the end of the month. "Where is the history of my people told from our perspective on the screen or on the stage?" she tells Times contributor Emily Zemler about "The Convert." "Where is our experience of the colonial impact and assault?" Los Angeles Times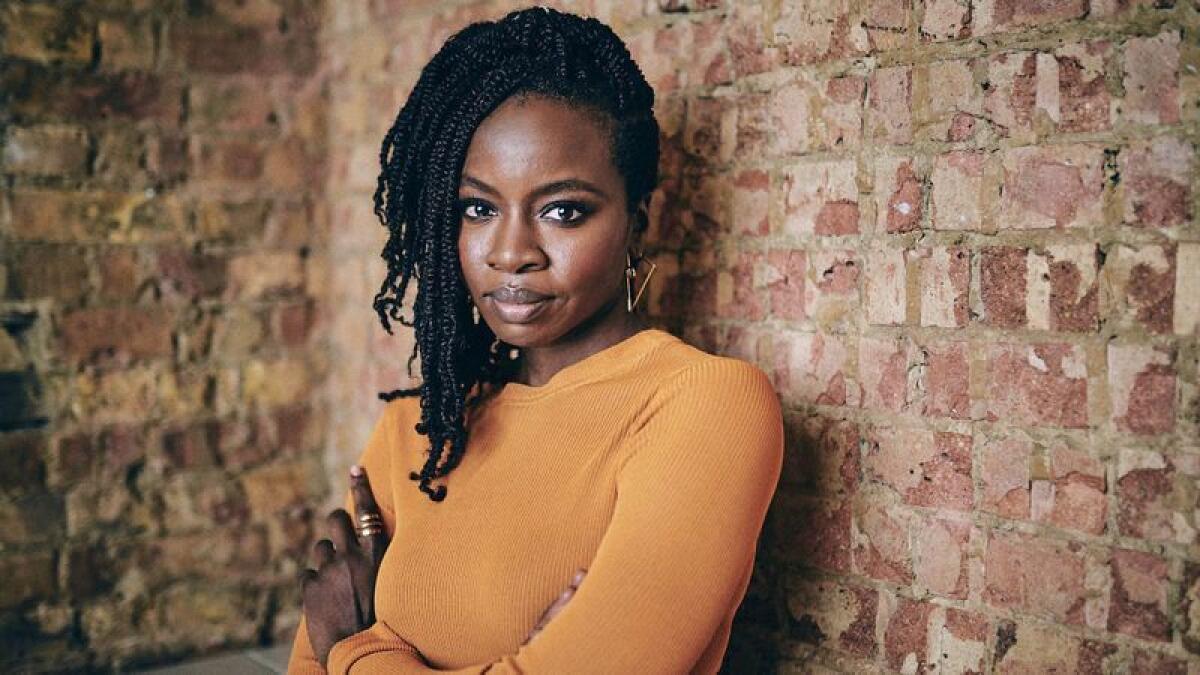 FINDING ARCHITECTURE IN POTATO CHIPS
In architect Sou Fujimoto's hands, a gray dishwashing sponge can be transformed into the facade of a tower and an overturned glass ashtray into a rudimentary cave. The architect has created dozens whimsical architectural sketches out of everyday materials such as staple strips and potato chips. And they are on view at Japan House Los Angeles through Sunday. Los Angeles Times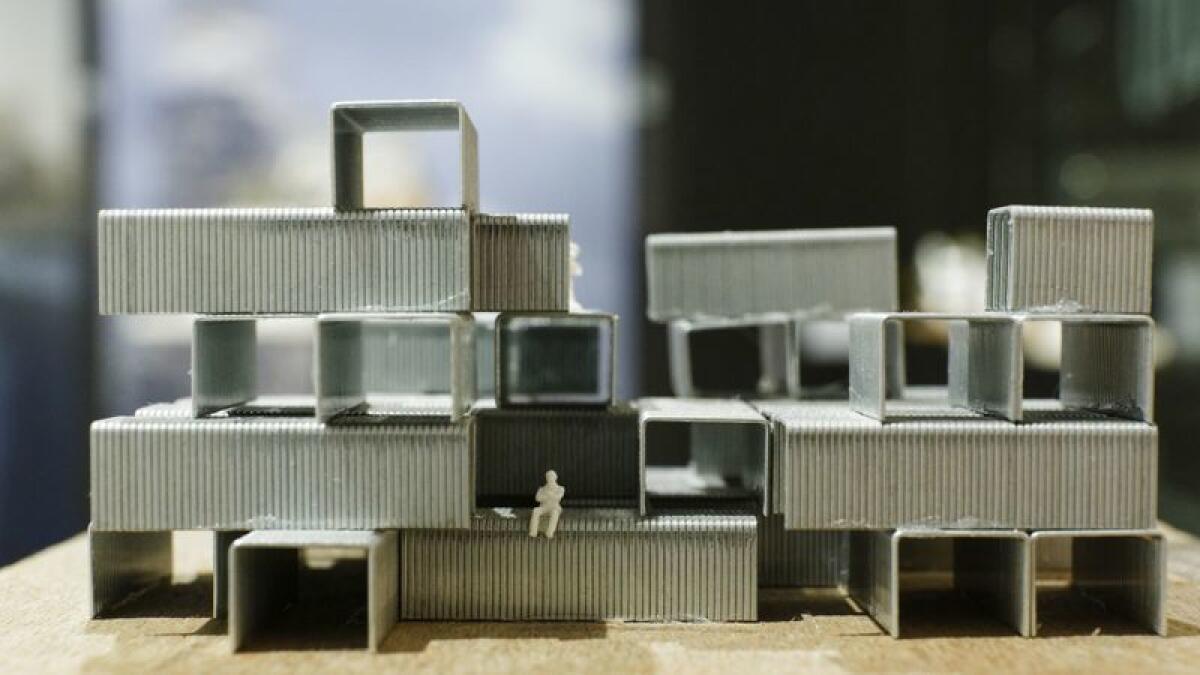 A HISTORY OF JAPANESE PHOTOGRAPHY
Contributor Sharon Mizota reviews "Ravens & Red Lipstick: Japanese Photography Since 1945." The book, published by Thames & Hudson, is an overview of photography from Japan intended as a broad survey for Western audiences. But it also offers those familiar with the subject "something unexpected," she notes. "The book not only provides rich, multivalent context for its arresting images," writes Mizota, "but also hope for more nuanced understandings of traditions not our own." Los Angeles Times
READY FOR THE WEEKEND
Matt Cooper has the week ahead in theater, classical music, art and dance. Plus, he's got his weekend picks, which include Zubin Mehta directing the Los Angeles Philharmonic and the annual Dance at the Odyssey festival.
I've got all the latest art shows in Datebook, including a solo show by Trenton Doyle Hancock that fuses the aesthetics of graphic novels with Greek mythology.
Plus, arts writer Matt Stromberg has the long view on the must-see exhibition for 2019 in Los Angeles. Hyperallergic
IN OTHER NEWS…
— A New York State judge has dismissed the lawsuits that a former Artforum employee brought against the magazine and publisher Knight Landesman over allegations of sexual harassment. Artnet
— How the government shutdown is affecting cultural institutions. ARTnews
— Last year's floods in Venice, Italy, aged the 11th century Basilica di San Marco "20 years in one day," according to a senior procuratore there. Hyperallergic
— From bamboo gardens to desert bunkers, Times reporter Benjamin Oreskes has a fascinating story about the types of homes the homeless build for themselves. Los Angeles Times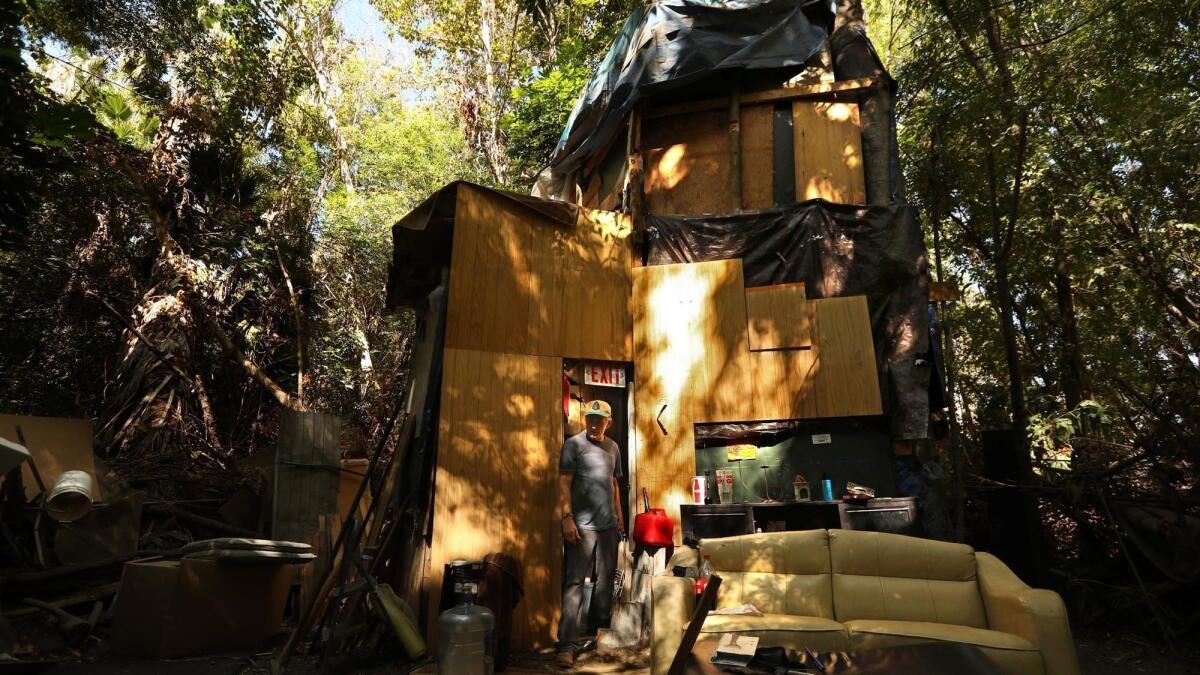 — More than 6,000 Ottoman-era photos are now online thanks to the Getty Research Institute. Hyperallergic
— A temple to Xipe Totec, an important Aztec fertility god, is uncovered in Puebla, Mexico. New York Times
— A report issued in France in 2017 called for the restitution of possibly thousands of works of African art acquired (or pillaged) during the colonial era. An artist, a historian and a philosopher debate what that means for art and museum. New York Times
— Actor Ben Hethcoat is restaging various performances by the late Chris Burden as part of his play "A Beast / A Burden." Artnet
— Artists Phyllida Barlow and Anna Maria Maiolino sat down for a fascinating conversation about art and motherhood. T Magazine
— A female critic contends with on-screen sexism in the #MeToo era. New York Times
— "We're in the midst of its most wildly adaptive, thrillingly unruly evolutionary phase in some 40 years." Critic Nate Chinen on the state of jazz. New York Times
— "This is the only music that calms my German shepherd." A critique of IRS hold music which, apparently, is not bad. Washington Post
AND LAST BUT NOT LEAST…
Can't afford a painting by Ellsworth Kelly? Make your own and hang it over the freezer. @icallitoranges
Sign up for our weekly Essential Arts & Culture newsletter »
carolina.miranda@latimes.com | Twitter: @cmonstah
Get our L.A. Goes Out newsletter, with the week's best events, to help you explore and experience our city.
You may occasionally receive promotional content from the Los Angeles Times.