Improv maestro Gary Austin, founder of the Groundlings, dies at 75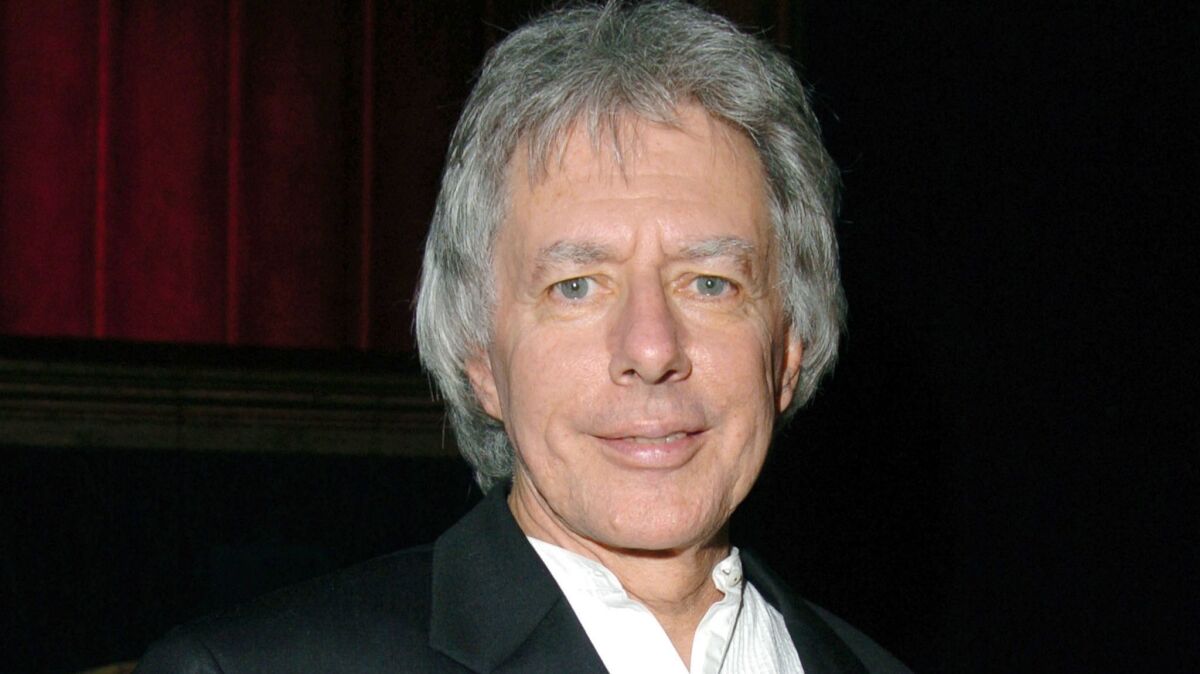 Gary Austin, who founded the Los Angeles improv company the Groundlings — a troupe that launched the careers of Paul Reubens, Will Ferrell, Lisa Kudrow and Melissa McCarthy — died Saturday at Cedars-Sinai Medical Center in L.A. at age 75 after battling cancer.
The Groundlings shared the news of Austin's death on its Facebook page, writing, "Thank you for giving us a dream, a voice, a legacy and a family."
Turning to improv and stand-up comedy after earning a degree in theater arts at San Francisco State in 1964, Austin, a native of Oklahoma, cut his sketch-comedy teeth as a member of the San Francisco troupe the Committee. He later relocated to L.A. and founded the nonprofit Groundlings company in 1974, assembling its members out of a series of workshops he had launched in a Hollywood theater two years earlier.
The troupe's name came from the Shakespearean era: Audiences who watched performances while standing in the theater yard because they couldn't afford seats were called "groundlings."
Lauren Burns, Greg Worwick, Chris Eckert and Matt Cook perform in a skit called "Mad Tea Party."
(Kirk McKoy / Los Angeles Times)
With Austin as its artistic director, the Groundlings' approach to comedy was decidedly cutting-edge. In an article in The Times prior to the official debut of the Groundlings, then-Times theater critic Sylvie Drake predicted, "This could be the start of something big."
Indeed, it wasn't long before the Groundlings' influence was being felt across the comedy world, and its membership quickly grew. Among its earliest members were such future stars as Craig T. Nelson, Tim Matheson and Pat Morita.
When Lorne Michaels was casting his new NBC sketch comedy show "Saturday Night Live" in 1975, he plucked Groundlings member Laraine Newman to be part of the original lineup — the first of several Groundlings to go on to find fame on "SNL." Austin himself was invited to join the cast but turned Michaels down to stay with the Groundlings.
"The Groundlings has meant everything to my career," Newman told The Times in 2014. "The relationship between the Groundlings and 'Saturday Night Live' is so entwined, I believe, because the emphasis on character-driven scenes are the most enduring ones for 'SNL,' and characters are emblematic of the Groundlings' style."
Over the years, many memorable characters would spring from the stage of the Groundlings, including Reubens' Pee-wee Herman, Cassandra Peterson's sultry horror-movie host Elvira, Julia Sweeney's androgynous Pat, and Ferrell and Cheri Oteri's irritatingly effervescent cheerleaders.
Austin left the Groundlings in late 1979, going on to serve as artistic director of the Gary Austin Workshops in Los Angeles, Seattle and Washington, D.C., but he returned on several occasions over the years to direct Groundlings shows. During decades of teaching improv, his list of students would come to include Paul Feig, Helen Hunt, Jennifer Gray, Mindy Sterling and Lindsay Crouse.
Austin is survived by his wife, Wenndy MacKenzie; his daughter, Audrey Moore; a sister, two brothers, a grandson and three great-grandchildren.
Twitter: @joshrottenberg
ALSO:
With help from Melissa McCarthy, life imitates art as three 'Nobodies' from the Groundlings get their shot on TV Land
Groundlings: 'SNL' ripped off our Tina Turner sketch
FROM THE ARCHIVES: In Praise of Silliness: Los Angeles' own Groundlings are celebrating two decades of, well, just plain silliness
Get our L.A. Goes Out newsletter, with the week's best events, to help you explore and experience our city.
You may occasionally receive promotional content from the Los Angeles Times.