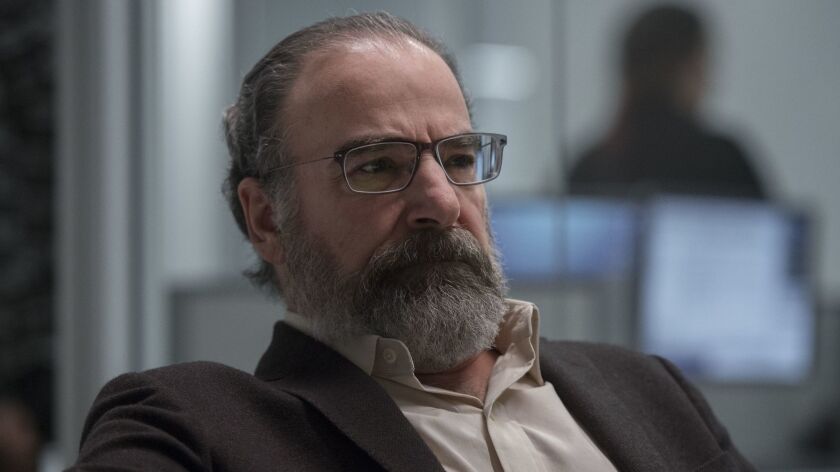 Tony-winning actor Mandy Patinkin dropped out of the Broadway show "Natasha, Pierre & the Great Comet of 1812" on Friday after an announcement that he would be replacing African American actor Okieriete "Oak" Onaodowan in the role of Pierre was met with anger online.
Patinkin, who had been scheduled to join the cast for a limited run Aug. 15 through Sept. 3, explained his decision on Twitter, saying that he "would never accept a role knowing it would harm another actor. I hear what members of the community have said and I agree with them. I am a huge fan of Oak and I will, therefore, not be appearing in the show."
My understanding of the show's request that I step into the show is not as it has been portrayed... (continued - 1/4)

— Mandy Patinkin (@PatinkinMandy) July 28, 2017
The show's creator, Dave Malloy, subsequently also took to Twitter to explain the reason Patinkin had been asked to join the cast — the show was in desperate financial shape and needed a name actor to keep ticket sales up — and apologize for missing the "racial optics of it."
so sorry to have missed the racial optics of it. we had to do same thing with dear beloved brittain so in my head it was no different. 5/

— dave malloy (@dave_malloy) July 28, 2017
Onaodowan, who was in the original cast of "Hamilton," had replaced Josh Groban in the role of Pierre and is scheduled to continue to perform through Aug. 13, after which, he stated on Twitter, Friday, he will not return to the show.
In a string of midafternoon tweets Malloy wrote, "Please don't give Mandy grief. He's devastated. I am not sure that the show has a future now." He concluded by announcing that he was signing off to have whiskey or ice cream, or "likely both."
It is not unusual for a struggling production to reach out to a big-name star to boost sales, but post-"Hamilton" and #Oscarssowhite, demand for more inclusive representation on stage and screen has put a spotlight on casting and a wave of controversies that has swept through social media in recent years.
The debate can cut both ways, as evidenced by the recent uproar following the Edward Albee estate's decision to deny rights to the play "Who's Afraid of Virginia Woolf" after a director in Portland, Ore., decided to cast the role of Nick (who is described as blond-haired and blue-eyed in the script) with an African American actor.
Each case is unique. When it comes to "The Great Comet," it seems that most people feel that the producers' decision to put the bottom line first hurt both Patinkin and Onaodowan.
Cynthia Erivo, who won a Tony last year for her role in the revival of "The Color Purple," summed up those feelings in a tweet on Wednesday, when the original news of the casting broke.
So to you @OakSmash I offer my sincere apologies for this mishandling. You deserve better, and are worth much more than this.

— Cynthia Erivo (@CynthiaEriVo) July 26, 2017
ALSO
A pop-up 'O.J. Simpson Museum' is coming to L.A.
In Antaeus Theatre Company's 'As You Like It,' missed connections foil romantic comedy
A family tries to close the distance between 'Other Desert Cities' at the Theatricum
---