A pop-up 'O.J. Simpson Museum' is coming to L.A.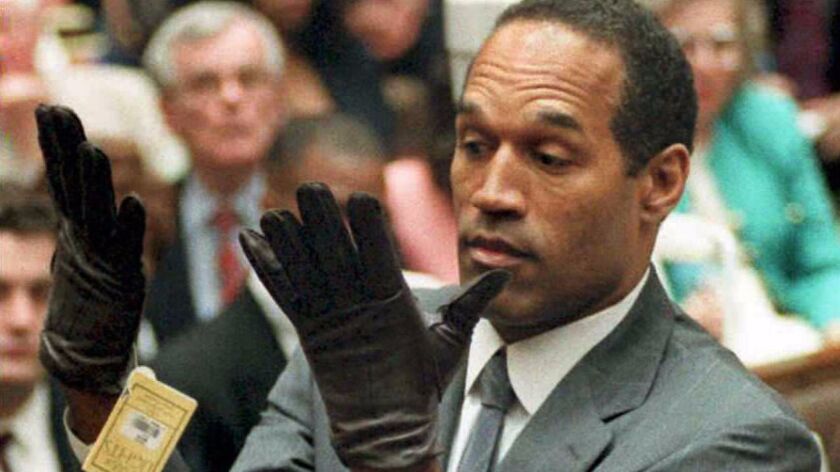 Now that he's been granted parole, O.J. Simpson could be released from prison as soon as Oct. 1. But that will still be too late for him to get a look at "The O.J. Simpson Museum," a five-day pop-up exhibition coming to the art space Coagula Curatorial in L.A.'s Chinatown Aug. 18 to 22.
Many of course believe that Simpson does not deserve a museum, even if it's only a temporary gallery show. Coagula Curatorial owner Mat Gleason, however, says the exhibition is not intended to glorify Simpson. It's largely a statement, he says, about the morbid fan culture around his murder trial.
"There are people to this day that say O.J. is innocent — not me — but it's an obsession among Americans," Gleason says. "All this stuff, this is the art of the people, the visual language of the common man."
To display that visual language, more than 300 Simpson artifacts will come out of storage, including replicas of his football jersey No. 32, from the days he was known as "The Juice," and an "O.J. souvenir pocket knife." A white Ford Bronco will be parked outside the gallery.
All this stuff, this is the art of the people, the visual language of the common man.
— Mat Gleason, Coagula Curatorial
The exhibition is the brainchild of Brentwood native Adam Papagan, co-host of the YouTube show and podcast "Juicing the People v. O.J. Simpson," which started as an analysis and discussion of each episode of FX's "The People v. O.J. Simpson: American Crime Story," but continued with commentary on the ESPN documentary "O.J.: Made in America."
Papagan, who also leads a Brentwood-based "O.J. Tour" — yes, in a '94 white Ford Bronco — curated the "O.J. Simpson Museum" exhibition. It will feature items from his personal collection of Simpson memorabilia, including bootleg T-shirts that were sold on the streets of L.A. during the murder trial and Simpson-related books. Contemporary paintings, drawings and sculptures inspired by the former football star will also be on view.
One wall, Gleason says, will be dedicated as a tribute to Simpson's ex-wife Nicole Brown Simpson and her friend Ron Goldman, whose murders Simpson was charged with and then acquitted of in 1995.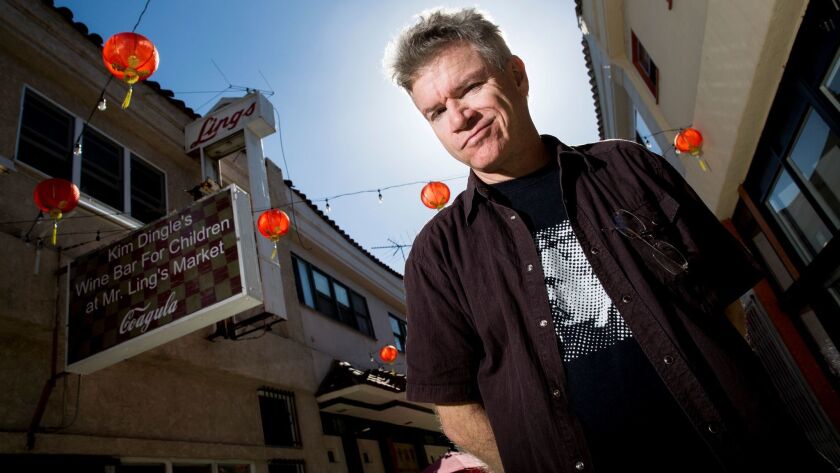 Gleason, who admits to being fascinated by the now two-decades-old trial and the subsequent pop cultural frenzy it spawned, bonded with Papagan over their mutual interest in the Simpson case. The idea for the show grew out of their casual conversations.
But why call it a "museum" and why charge admission at what until now has always been a free-to-browse downtown art gallery?
Gleason says tickets will help cover the cost of putting on the show, which has "added needs" compared with his previous exhibitions at the gallery. He expects to draw crowds, including people who have questions and want to actively engage in conversation about the case. And with so many objects on view, he intends to increase staff presence in the gallery for added security.
As for the "museum" designation?
"It's a museum-worthy show," Gleason says. "If you put this show in a time capsule and 20 years from now, 100 years from now, it would give people a more thorough understanding surrounding the trial of the century. The frenzy. Why did this grasp the American imagination? The answer is in these objects."
Follow me on Twitter: @debvankin
ALSO
How the director of ESPN's 'O.J.: Made in America' found new ground on Simpson
This is what happened to some of the most important people in O.J. Simpson's life
Why 'The People v. O.J. Simpson' should be required watching for America's police chiefs
---
From the Oscars to the Emmys.
Get the Envelope newsletter for exclusive awards season coverage, behind-the-scenes stories from the Envelope podcast and columnist Glenn Whipp's must-read analysis.
You may occasionally receive promotional content from the Los Angeles Times.