The Cold War as a museum: At the Wende, one man's 100,000-piece collection finds a new home
A former atomic bomb shelter built in 1949 in anticipation of a World War III Soviet air strike and occupied by the National Guard will house Los Angeles' newest museum building.
The Wende Museum of the Cold War will open in a renovated Culver City armory on Sunday. The museum, the brainchild of historian Justinian Jampol, has existed since 2002 but was without a proper museum building until now. Its 100,000-piece collection of art, archives and ephemera — one of the largest such collections in the U.S., the museum says — had some items displayed in a Culver City office suite but had been largely dispersed in five storage facilities. The Wende has been a research destination for scholars and history buffs who visited by appointment, but it's flown under the radar of most museum goers.
Now, after years of fundraising, the Wende has secured a 75-year, $1-per-month lease for the previously vacant armory on Culver Boulevard. Under Christian Kienapfel of the architecture firm Paravant, it's gutting the interior and constructing about 7,000 square feet of exhibition space for installations of its permanent collection and traveling exhibitions. The aim is to create a clearer, broader understanding of the period between 1945 and 1991 as well as to preserve Soviet art, history and culture, drawing comparisons to contemporary events and issues.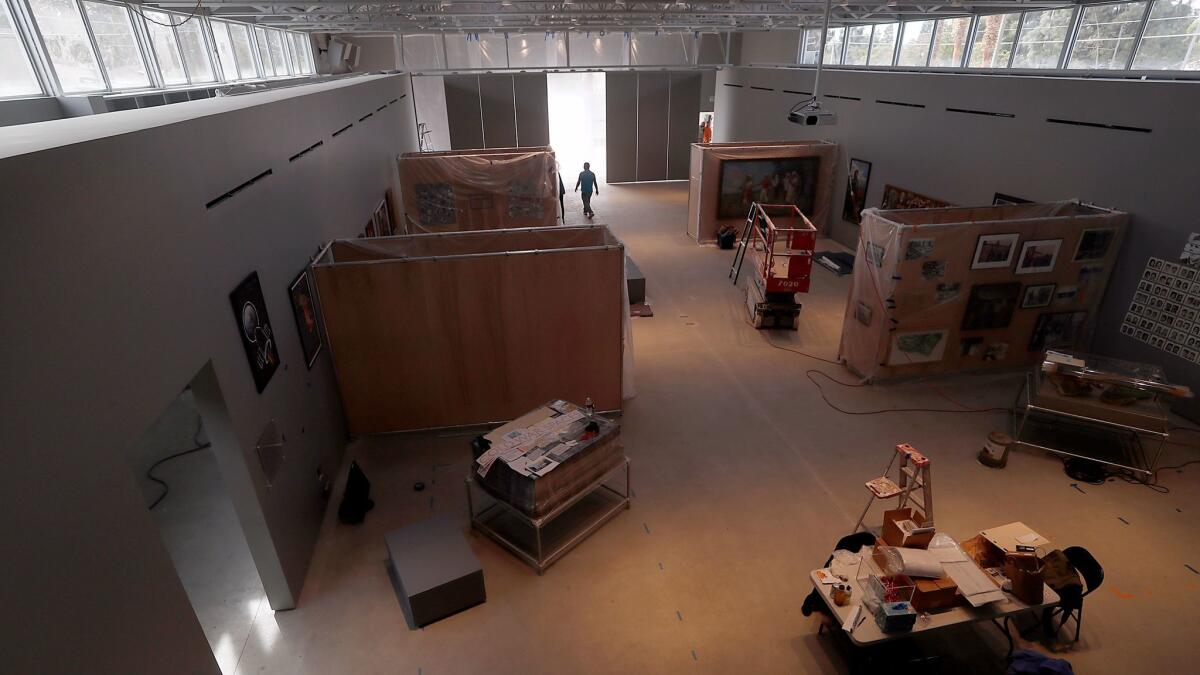 "What makes the collection unique is that we try to be interdisciplinary in how we collect and how we use these things," says Jampol, an L.A. native who will serve as executive director. "The sort of fundamental ethos of the museum is experimentation. We don't have a blueprint for what we do."
On a recent morning, the museum is still in the throes of construction. Workers jackhammer a stone pathway in the sculpture garden, and sheets of translucent plastic covering doorways ripple in the wind. A massive bronze bust of 1920s-era Communist party leader Ernst Thälmann, wrapped in packing blankets, gets lifted off the back of truck.
The transition chaos is fitting. The German word wende, Jampol says, means transformation or change.
"It's used to describe the fall of the wall. They called it 'die wendezeit,' or 'the time of change.' But I like to think of it institutionally as thinking about what are museums, what should they do, what can they be?"
Jampol, 39, grew up in and around Culver City but frequently took trips to Israel from age 16 — at first with a summer archaeological excavation program, then on vacations in his late teens and 20s. He'd often stop over in Berlin and became fascinated by the city — "bullet holes in the walls, this unresolved history," he says. His undergraduate UCLA advisor, Peter Baldwin, encouraged him to focus on European history and later to attend graduate school at Oxford.
Jampol went on to earn a master's in Russian and East European studies at Oxford before embarking on a PhD there in modern history. In the early 2000s, he began stockpiling Eastern Bloc art and artifacts: textiles, discarded family scrapbooks, furniture, restaurant menus, mixed tapes, paintings, sculptures. "Orphaned objects," he calls them. Eventually Jampol amassed a near museum-sized collection, which he incorporated as a nonprofit in 2002.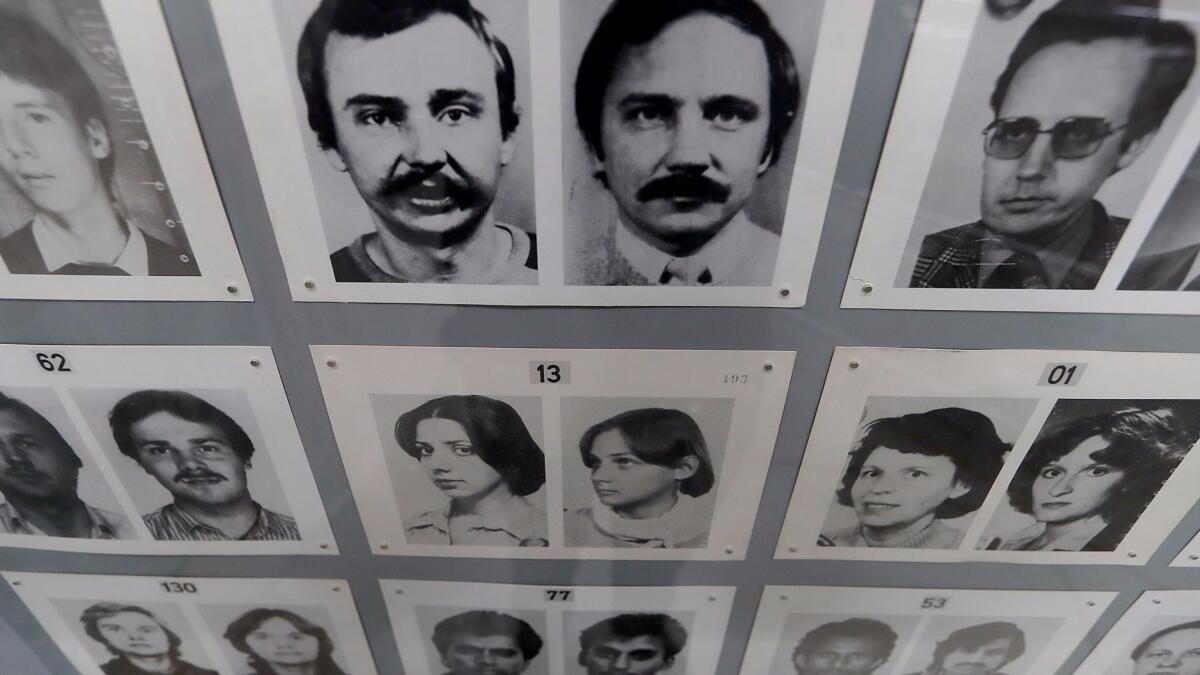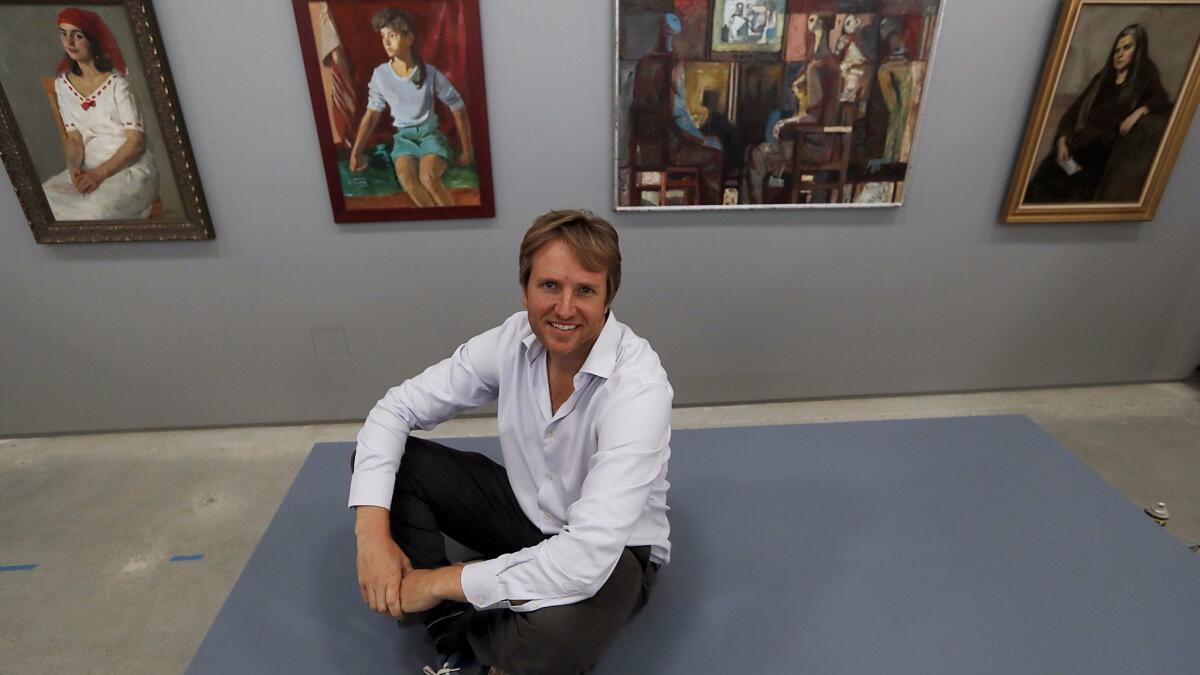 In 2004, the Wende received a transformative grant of $1.4 million from the Arcadia Fund, established by Baldwin and his wife, Lisbet Rausing. Arcadia, a charity focused on preserving cultural histories, has been the Wende Museum's leading supporter, contributing more than $10 million since 2004. The museum's permanent collection was recently named for Baldwin and Rausing. Additional funding for the museum comes from individual, corporate and foundation gifts, plus government grants and other fundraising sources.
Benedikt Taschen, an advisor to the Wende, has been involved in the museum's development since 2011, helping to oversee the new museum's design and providing the first gift for the building's capitol campaign. Taschen published the museum's collections catalog, "Das DDR Handbuch" ("The East German Handbook"), written by Jampol.
The museum's inaugural exhibition, "Cold War Spaces," is a 10-section exploration of difference spaces — public, private, work, border, secret, even outer. One hallway displays colorful flags and banners from socialist countries. Visitors will see Soviet-era hippie clothing, East European toys and games, and furniture including Bauhaus-style, midcentury stools and chairs.
Paintings, prints, photographs and sculptures also will be on view. One standout, chief curator Joes Segal says, is Stanislav Molodykh's painting "The Asylum," depicting an early-1980s Soviet Union mental institution. Also on view will be selections from the museum's Ferris Collection — 234 paintings by 38 Moscow artists, all created when Mikhail Gorbachev was in power and all with a cynical take on socialist history. There's also an installation of East German and Soviet Union spy equipment.
"We hope to set a tone for a series of experimental exhibitions," Segal says, "to connect past and present, to mix history and art, and to invite visitors to think and question their own preconceptions."
A smaller exhibition, "The Russians," presents black-and-white photographs by New York artist Nathan Farb from a 1977 trip he took to Novosibirsk in Siberia. The portraits, on loan from the artist, depict visitors to the "Photography USA" exhibition Farb was organizing there at the time.
"He wanted to convey a sense of the variety of people living in the Soviet Union," Segal says. "And contradict the idea that everyone was part of the working class and that it was one gray mass. He wanted to make them into individuals."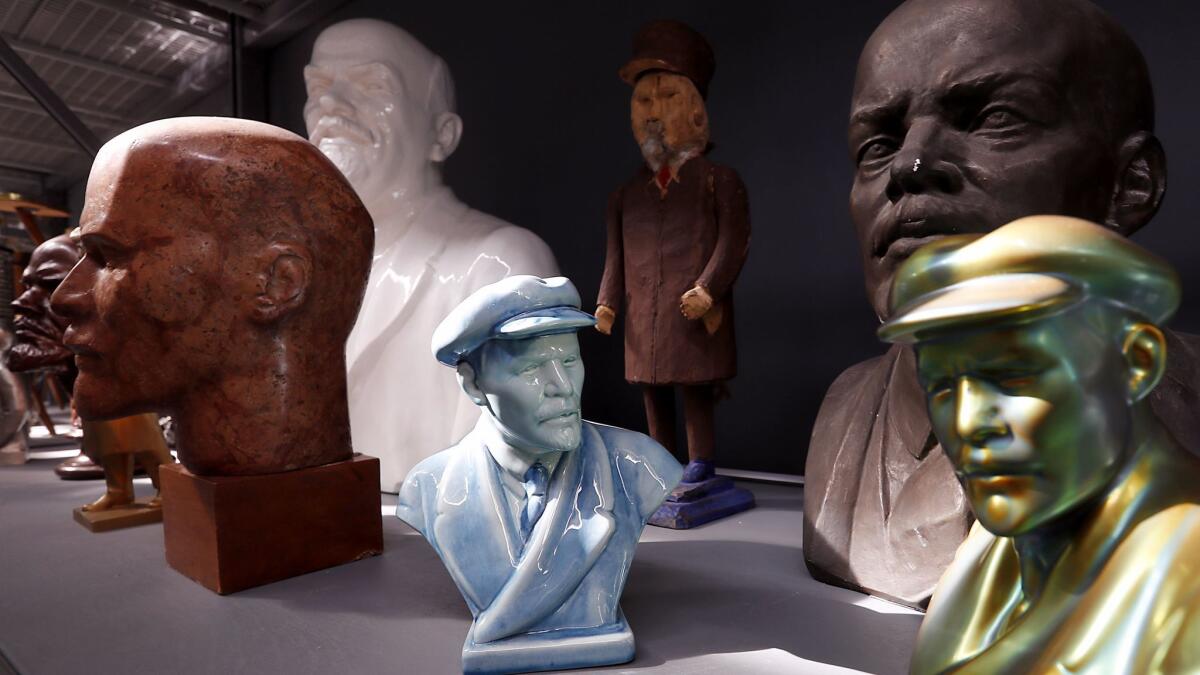 A new video installation created for the museum, "Vessel of Change" by artist Bill Ferehawk and multimedia designer David Hartwell, both L.A.-based, will play in an adjacent gallery. It addresses the end of the Cold War in a comedic reinterpretation of the 1989 Malta Summit with surreal, computer-generated renderings of George H.W. Bush and Gorbachev.
The Cold War may evoke feelings of ominous darkness, Jampol says, so the architecture of the museum is purposefully transparent. Visitors will see into storage areas and workspaces where staff process the collection.
Visitors to the Los Angeles County Museum of Art may have noticed "The Wall Project" across Wilshire Boulevard. It appears to be graffitied slabs of concrete, but it's actually pieces of the Berlin Wall installed by the Wende Museum in 2009 to commemorate the 20th anniversary of the wall coming down.
The Wende hopes to do more public art projects like that. It's also planning lectures, screenings and other events. Its online archives — home videos, commemorative plates, socialist and counterculture paintings, facial recognition materials used by border guards in the 1970s and 1980s and other objects — are searchable for free.
Jampol credits an uptick in interest in his museum to world events.
"Unfortunately, with North Korea and Russia in the news, it's like the '80s again. It's very Cold War retro," Jampol says. "Historians and historical institutions are always using these platitudes or abstract ideas like, 'Oh, we have to study the past to know our present and future.' And I've always avoided that because it felt so cliché. But now I'm rethinking that because it really does feel super-connected."
The irony of the new museum's location is not lost on Jampol.
"This thing that was meant to withstand a strike from Russia," he says, nodding at the armory, "It now holds artifacts in it from Russia for much more peaceful uses."
♦ ♦ ♦ ♦ ♦ ♦ ♦ ♦ ♦ ♦
Wende Museum
Where: 10808 Culver Blvd., Culver City
Opening party: 7-11 p.m. Saturday. $100-$275
Open house: Noon-5 p.m. Sunday. Free
Regular hours: Begin Nov. 24. Open 10 a.m.-9 p.m. Friday, 10 a.m.-5 p.m. Saturday and Sunday. By appointment, Wednesday and Thursday. Free
Info: (310) 216-1600, www.wendemuseum.org
Follow me on Twitter: @debvankin
MORE MUSEUM NEWS:
A storied art collection shrouded in mystery will anchor new UC Irvine museum
LACMA raises general admission price to $20
Get our L.A. Goes Out newsletter, with the week's best events, to help you explore and experience our city.
You may occasionally receive promotional content from the Los Angeles Times.