Newsletter: Essential Arts & Culture: Sneak peek of the new Marciano, Obama's library, Tennessee Williams in dance
Inside L.A.'s newest museum. A first look at designs for Obama's presidential library. And the death and life of Chris Burden. I'm Carolina A. Miranda, staff writer for the Los Angeles Times, with all your culture news needs:
Marciano sneak peek
El Lay, you've got another museum 'bout to land in your midst. The Marciano Art Foundation, the private museum of collector Maurice Marciano, is set to open its doors to the public at the end of this month in its newly renovated gallery space at the old Scottish Rite Masonic Temple on Wilshire Boulevard. The Times' Deborah Vankin got an advance tour from Marciano himself. "It's like a dream," he tells her. Los Angeles Times
Obama's library — take one
The Obama Foundation released preliminary designs for the former president's library in Chicago, designed by architects Tod Williams and Billie Tsien. The concept, writes Times architecture critic Christopher Hawthorne, leans toward the stark and monolithic — and "there's something not just tight-lipped but a bit sepulchral about the proposal." Los Angeles Times
Obama's library will opt out of the presidential library network operated by the National Archives and Records Administration, and instead will be run by the private Obama Foundation. Chicago Tribune
Capturing the life of an iconoclast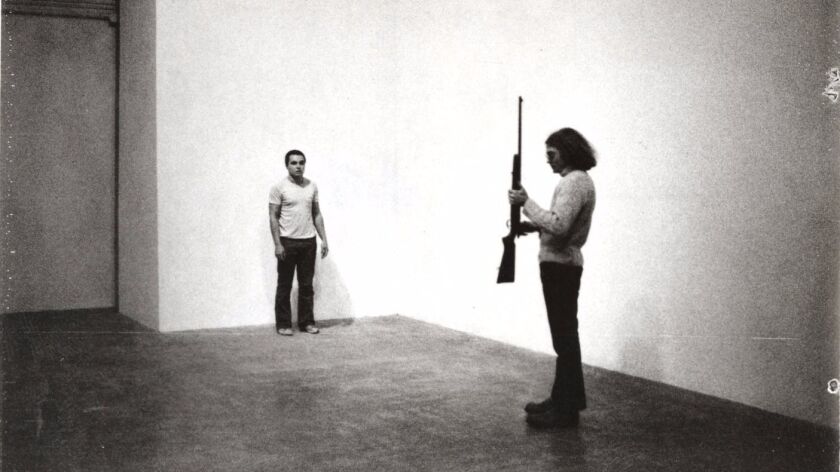 He was the artist who delighted Los Angeles with "Urban Light," the street lamp installation at the Los Angeles County Museum of Art. And he was the one who had himself shot in the arm as a work of performance in the '70s. Now the late Chris Burden is the subject of the new documentary "Burden," by Richard Dewey and Timothy Marrinan, and it's debuting in Los Angeles this weekend. Los Angeles Time
'Streetcar' in dance
The Scottish Ballet will interpret Tennessee Williams' 1947 play "A Streetcar Named Desire" as part of the Glorya Kaufman Presents Dance series at the Music Center, debuting May 19. The creative team, dominated by women, turn the ballet into the heroine Blanche's story. "I wanted the dance season to speak to where the field is going," Music Center President Rachel Moore tells The Times' Jessica Gelt. "As women gain leadership positions in arts organizations and corporations, their voices do make an impact." Los Angeles Times
Plus, it's the 70th anniversary of Williams' fabled work of theater. Los Angeles Times
An opera for your tablet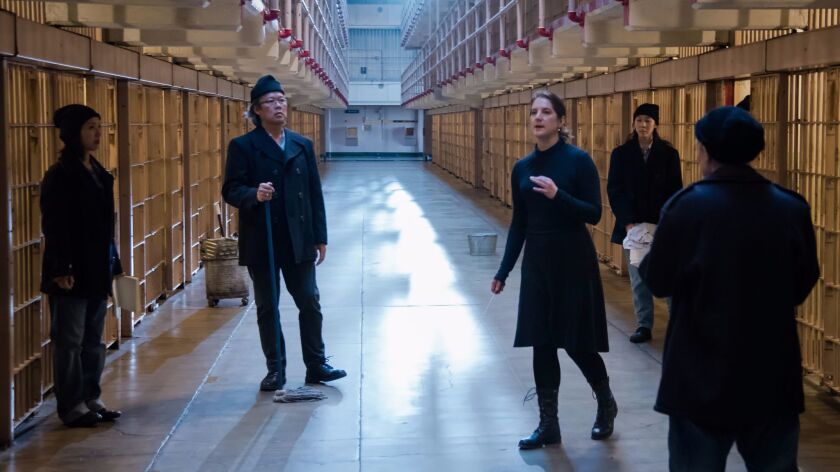 Which leads me to Lisa Bielawa's new opera, "Vireo: The Spiritual Biography of a Witch's Accuser," which was designed to be streamed online. Filmed in diverse locations, from Santa Ana to Alcatraz Island, the opera will be available as episodes via KCET. Plus, its story, about women and hysteria, couldn't be more timely, writes contributor Catherine Womack: "Like Hulu's adaptation of Margaret Atwood's 'The Handmaid's Tale,' the story of 'Vireo' feels eerily pertinent today. The female gaze here is strong." Bring it, muchachas! Los Angeles Times
Concert for a slain student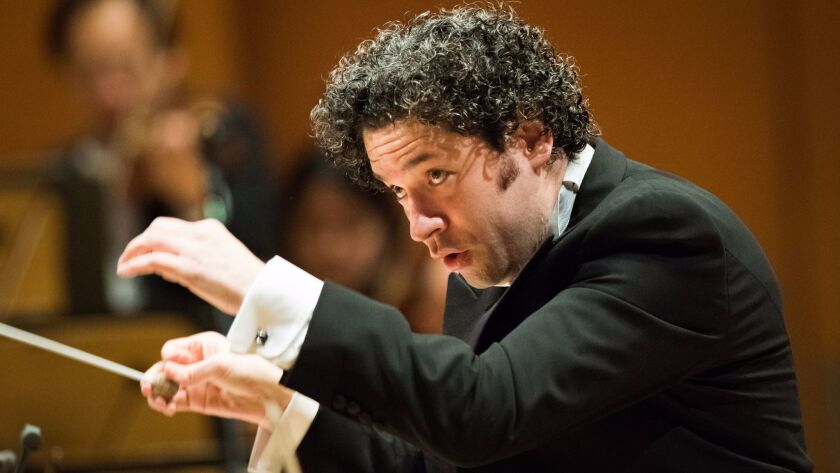 Gustavo Dudamel dedicated a recent performance to the victims of violence in Venezuela, including a 17-year-old musician who was killed at an antigovernment protest. "We play for all our children," he stated, "to build a better future for them with peace and love." The artistic director of the Los Angeles Philharmonic also spoke with Times classical music critic Mark Swed about the future of the orchestra as beloved chief executive Deborah Borda departs. Los Angeles Times
Plus, Swed caught an unusual performance of work by Bach played on cello, mandolin and bass — by musicians Yo-Yo Ma, Chris Thile and Edgar Meyer. Los Angeles Times
An ambitious mix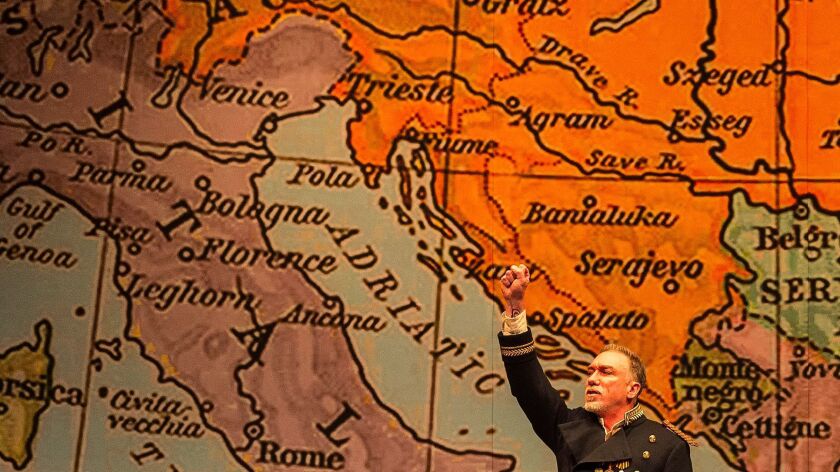 "Archduke," the new play by Rajiv Joseph, currently at the Mark Taper Forum, takes as inspiration the assassination of Archduke Ferdinand (the tipping point that led to World War I). The play, writes Times theater critic Charles McNulty, "is more impressive in its bold outline than in its scene-by-scene execution." But it skillfully employs history to tell a contemporary tale of "duped men, brainwashed into believing they are freedom fighters when their path is the dead end of terrorists." Los Angeles Times
Times contributor Margaret Gray shadowed Joseph during the first preview performance. There was note-taking and drinks. Los Angeles Times
Gallery scene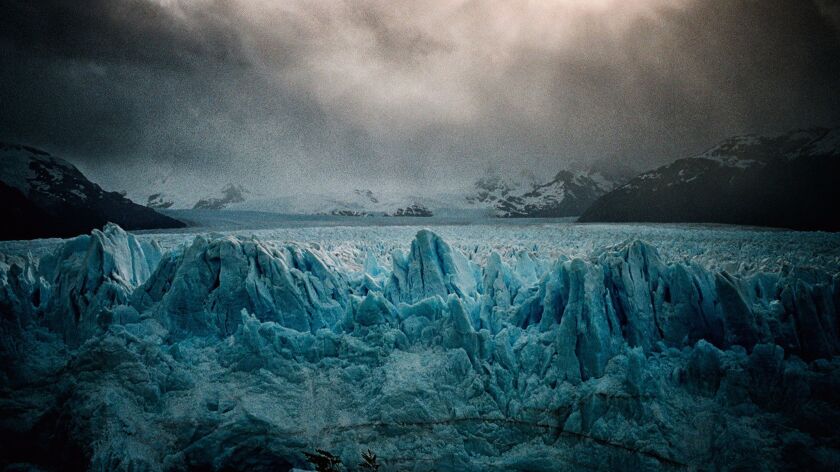 Times art critic Christopher Knight has once again been hitting the town with the research assistant. On the lineup:
— Bruce Yonemoto's multi-room, video-based installation at Cal State L.A.'s Luckman Gallery, which he describes as a "collaged tone poem about a pervasive sense of dislocation that characterizes our heavily mediated environment." In other words, timely. Los Angeles Times
— Pippa Garner's new show at Redling Fine Art in Hollywood, featuring satirical objects that riff on consumerism and society's baser instincts. "Garner," writes Knight, "has an ear for life's mundane madness." Los Angeles Times
— Jessie Homer French's "enchanting" debut exhibition at Various Small Fires, also in Hollywood: "a selection of modest easel paintings, made between 1988 and 2014" that serves as "a rumination on mortality." Los Angeles Times
Gallery scene, the sequel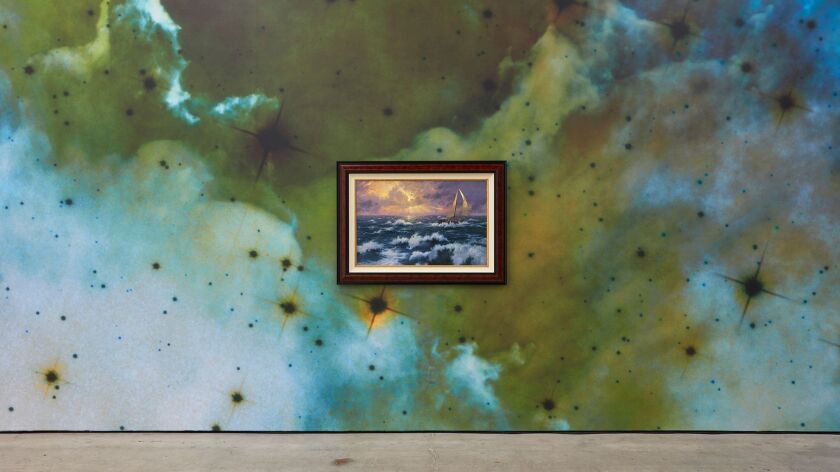 Plus, I paid a visit to Nicodim Gallery in Los Angeles, where I felt just a little bit of rapture over "The Basilisk," a group show organized by curator Aaron Moulton that looks at the esoteric across types of cultural production — be it objects created by MFA artists or the alien-minded Unarius Academy of Science. Los Angeles Times
And Times reviewer Sharon Mizota saw Simon Birch's "The 14th Factory" installation in Lincoln Heights. Her take: a "herculean vanity project." #fire #fire #fire Los Angeles Times
NEA and military veterans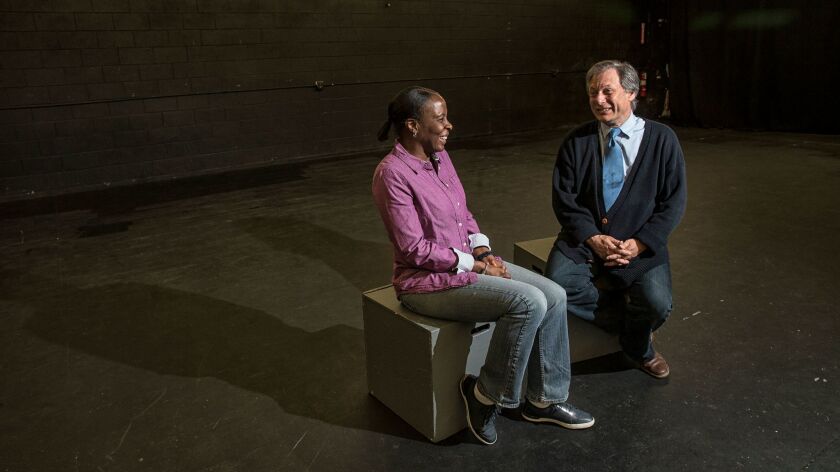 The National Endowment for the Arts has lived to see another year thanks to the approval of a new spending bill. But the cultural agency is likely to remain controversial among conservatives, who have long derided it as "welfare for artists." The NEA, however, is an important source of funding for arts groups that work with military veterans. This includes the Shakespeare Center of Los Angeles, which uses its grants to hire veterans as crew. Los Angeles Times
In other news…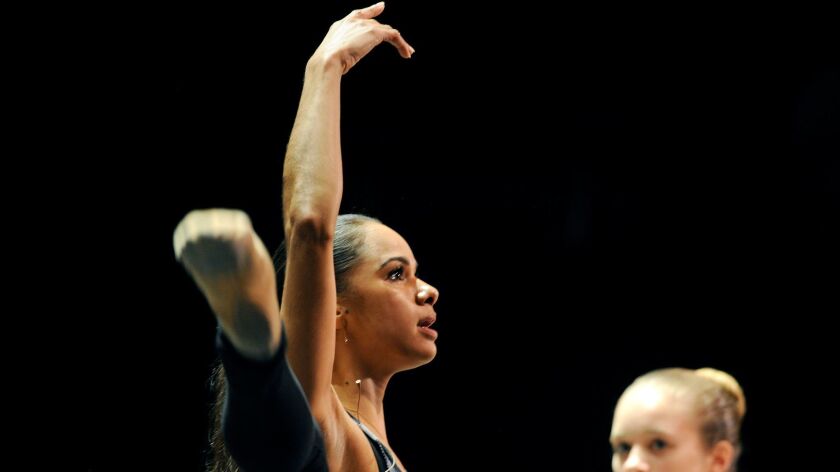 — Ballerina Misty Copeland is sharpening her acting skills. New York Times
— Dump the toe shoes! "The Times Are Racing" is a ballet that was choreographed to be gender neutral. New York Times
— Dancer Sergei Polunin has once again walked away from a Royal Ballet production, leaving the company in a lurch. The Times of London
— The ACLU has filed a complaint on behalf of a U.S. artist detained by Immigration and Customs Enforcement. Artforum
— Art dealer Jack Tilton has passed away. ARTnews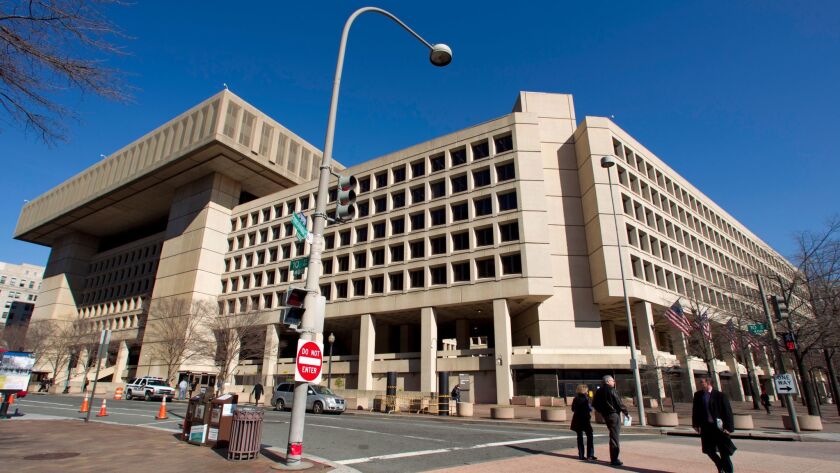 — Because the FBI appears to be in the news: Critic Blake Gopnik on why it's important to preserve brutalism (including the FBI building). Blake Gopnik on art
— Speaking of brutal, it looks as if the Louvre Abu Dhabi, designed by Jean Nouvel, will finally open in November. The Art Newspaper
— I'm a sucker for any architecture story that bears the headline, "Fancy prisons for billionaires." New York
— Downtown L.A.'s "Triforium" has a crowdfunding account for its conservation, courtesy of the National Trust for Historic Preservation. Indiegogo
— L.A.'s Music Center is hitting the road ... around Los Angeles. Starting this summer, the downtown institution will present programs in Hollywood and Culver City. Los Angeles Times
— A conversation between writer Chris Kraus and television producer Jill Soloway about Kraus' arty novel "I Love Dick." New York Times
— Essayist and playwright Ariel Dorfman on reading Herman Melville to understand the age of Trump. The Nation
— Seven thoughts on Ivanka Trump's Instagram portrait inside Yayoi Kusama's "Obliteration Room" at the Hirshhorn Museum in Washington, D.C. Hyperallergic
— The White House curator is retiring. The Art Newspaper
— Pepe the Frog has been killed. New York Times
And last but not least…
Your moment of dOGUMENTA. W Magazine
Sign up for our weekly Essential Arts & Culture newsletter »
---
Your essential guide to the arts in L.A.
Get Carolina A. Miranda's weekly newsletter for what's happening, plus openings, critics' picks and more.
You may occasionally receive promotional content from the Los Angeles Times.