Best theater 2018: A brave 'Cost of Living,' a radical 'Fairview' and a new star in 'Evan Hansen'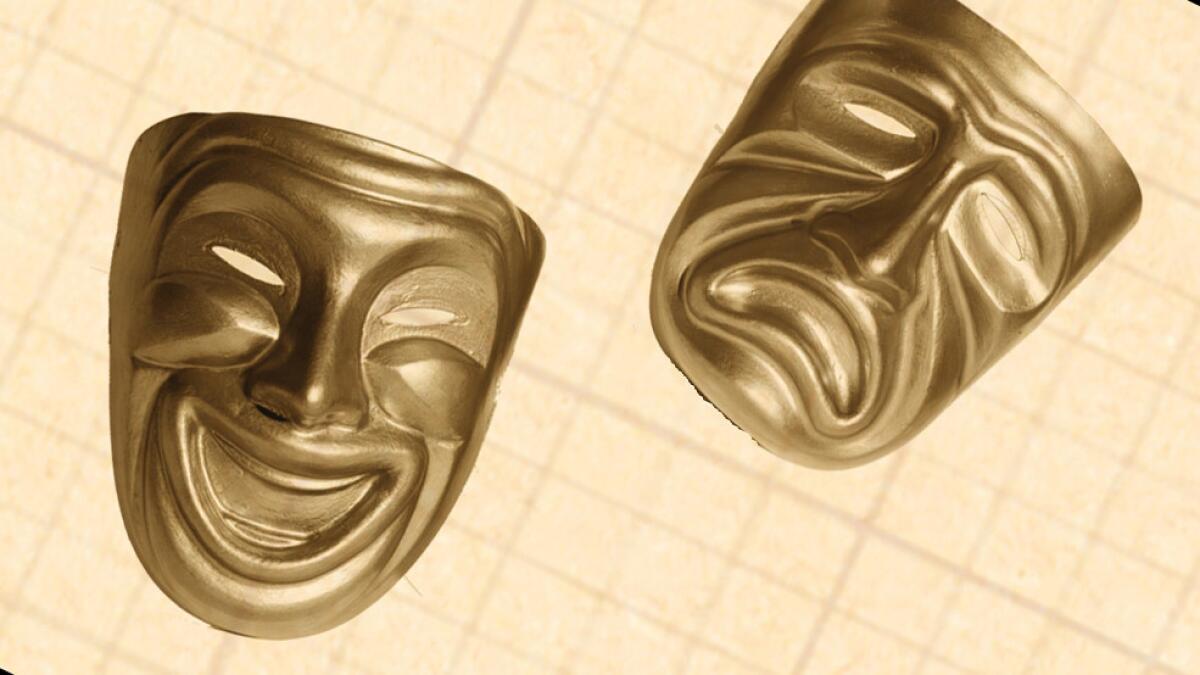 Theater Critic
The year clicked into gear relatively early with two revivals that invited us to listen anew to modern classics we mistakenly assumed we knew inside out.
Richard Nelson's production of Anton Chekhov's "Uncle Vanya" at San Diego's Old Globe and Michael Michetti's production of Tennessee Williams' "A Streetcar Named Desire" were striking to look at it. But it was the way they sounded — the hushed intimacy of Nelson's approach to Chekhov, the musical melting pot of Michetti's boldly contemporary take on Williams — that made the revitalizing difference.
SITI Company's mesmerizing production of "The Theater Is a Blank Page," less an adaptation of "To the Lighthouse" than a theatrical confrontation with a treasure of modernism, kept Virginia Woolf's radiant words resounding in the air like wind chimes throughout Anne Bogart and Ann Hamilton's entrancing staging. Meanwhile, the protean Jefferson Mays gave resounding theatrical voice to the panoply of eccentrics in Charles Dickens' "A Christmas Carol" in a solo tour de force dexterously directed by Michael Arden.
New work made an impressive showing on our stages. The Ahmanson showcased topnotch touring productions of recent Tony-winning works such as "Dear Evan Hansen" and "The Humans." The Geffen Playhouse delivered a rich array of contemporary American drama by Martyna Majok ("Ironbound"), Dominique Morisseau ("Skeleton Crew") and Joshua Harmon ("Significant Other"), the latter featuring a sparkling performance by Will Von Vogt that was a season highlight.
The Echo Theater Company's production of Branden Jacobs-Jenkins' "Gloria" and the Fountain Theatre's production of Majok's "Cost of Living" confirmed just how indispensable 99-seat theaters still are to a healthy theater ecology. Perhaps one of these intrepid companies will take on Jackie Sibblies Drury's "Fairview," one of the most original new works of the year, though it would be a coup if Center Theatre Group or the Geffen would find a way to remount Sarah Benson's production, which triumphed at New York's Soho Rep before taking Berkeley Rep (where I saw it) by storm.
If I were a programming god, I'd be sure to bring to L.A. Simon Stone's adaptation of Federico García Lorca's "Yerma," which was imported from Britain to New York's Park Avenue Armory with Billie Piper's harrowing performance at full, devastating strength. And while Broadway welcomed with hosannas Jez Butterworth's powerful "The Ferryman," another play tackling Ireland's political troubles, Brian Friel's "Translations" (revived at London's National Theatre), proved itself to be an indisputable 20th century classic.
Best of 2018: A look back at the year in movies, TV, music and more »
Daniel Fish's invigoratingly frisky update of "Oklahoma!" (seen at St. Ann's Warehouse in Brooklyn) awakened this Rodgers & Hammerstein landmark for a new century. Bartlett Sher's more straightforward yet utterly sublime revival of Lerner and Loewe's "My Fair Lady" at Lincoln Center's Vivian Beaumont Theater captivated audiences with Lauren Ambrose's cockeyed cockney brilliance as Eliza Doolittle. (In a coup of replacement casting, the inestimable Laura Benanti has since taken over the role.)
In a year in which octogenarian actors (Glenda Jackson in Edward Albee's "Three Tall Women," Elaine May in "The Waverly Gallery") revealed the timelessness of true virtuosity, Audra McDonald gave us a glimpse of an Olympian performer in her prime in the L.A. Opera concert conducted by Andy Einhorn in May. If I could relive one moment from 2018 for eternity, it might just be McDonald laying bare the meaning of the song "I Am What I Am" from "La Cage aux Folles" through the compassionate grace of her unparalleled artistry.
"A Christmas Carol," Geffen Playhouse
Jefferson Mays, alone on stage, populated Charles Dickens' tale with nothing but his inexhaustible genius and the supple stagecraft of Michael Arden's production. Review.
"A Pink Chair (In Place of a Fake Antique)," REDCAT
The Wooster Group paid homage to Polish theater trailblazer Tadeusz Kantor in an acutely stirring theatrical séance that summoned a radical stage aesthetic and collective practice. Review.
"A Streetcar Named Desire," the Theater @ Boston Court
A DJ serving as sideman, a note-perfect multicultural cast and the audaciously daring direction of Michael Michetti made Tennessee Williams' classic live again in a new century. Review.
Audra McDonald, an L.A. Opera concert at the Dorothy Chandler Pavilion
One of the wonders of our theatrical age gave a concert tied to her latest solo album "Sing Happy" that was an ecstatic experience in the almost religious sense of the word. Review.
"Cost of Living," Fountain Theatre
Martyna Majok's searing drama about the relationship between disabled persons and their caregivers was bravely essayed by the Fountain in a production directed by John Vreeke that revealed just how acutely this Pulitzer Prize-winning drama exposes some vulnerable truths at the heart of the human condition. Review. Critic's Notebook.
"Dear Evan Hansen," Ahmanson Theatre
The touring production of the Tony-winning musical was just as sharp as the Broadway original, thanks in no small measure to the performance of Ben Levi Ross in the title role. In the show, a social media hero is lionized under false pretenses, but at the Ahmanson a legitimate musical theater star was born. Review. Feature. Box office.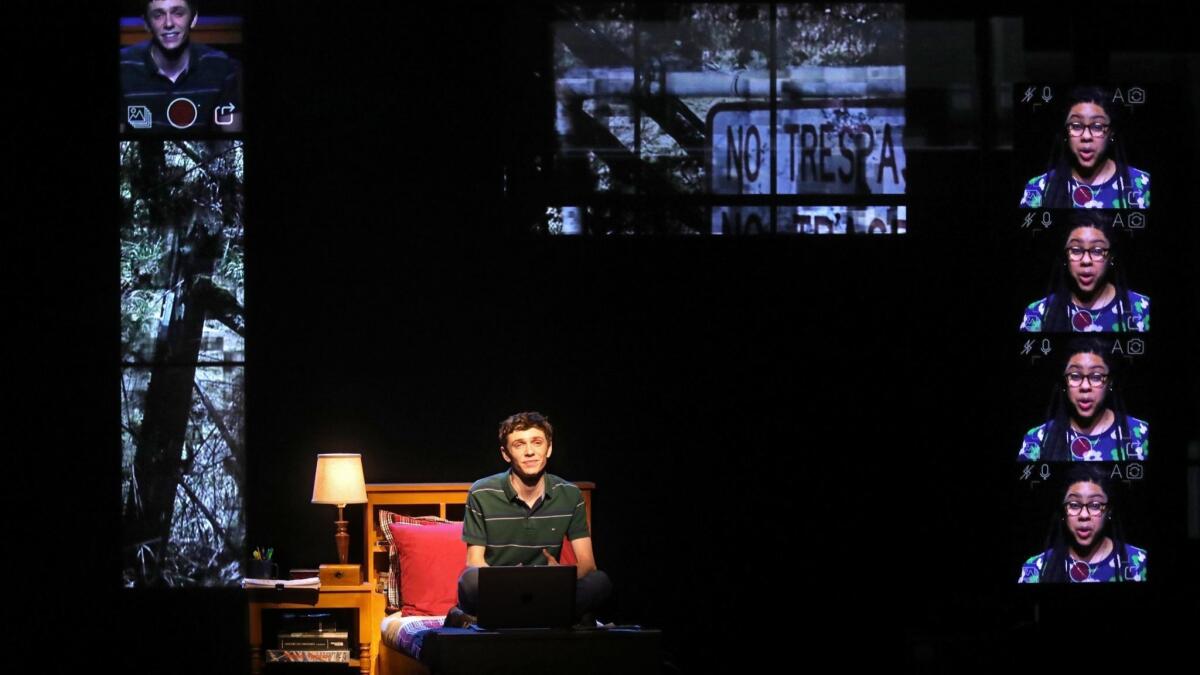 "Fairview," Berkeley Repertory Theater
All hail the conceptual brilliance of Jackie Sibblies Drury, who deconstructed the injurious power of the white gaze on black identity in a radical drama that was thrillingly realized in Sarah Benson's audience-ambushing production. Review.
"Gloria," Atwater Village Theater
The Echo Theater Company production of Branden Jacobs-Jenkins' ingenious play, directed with a sure hand by artistic director Chris Fields, started off as a winning office comedy about complaining, competitive millennials before becoming something truly dangerous. Review.
"The Humans," Ahmanson Theatre
Stephen Karam's Tony-winning play reached us with most of the original cast intact, including Reed Birney and Jayne Houdyshell, who reprised their Tony-winning performances in this family drama anatomizing the precarious plight of middle-class Americans. Review.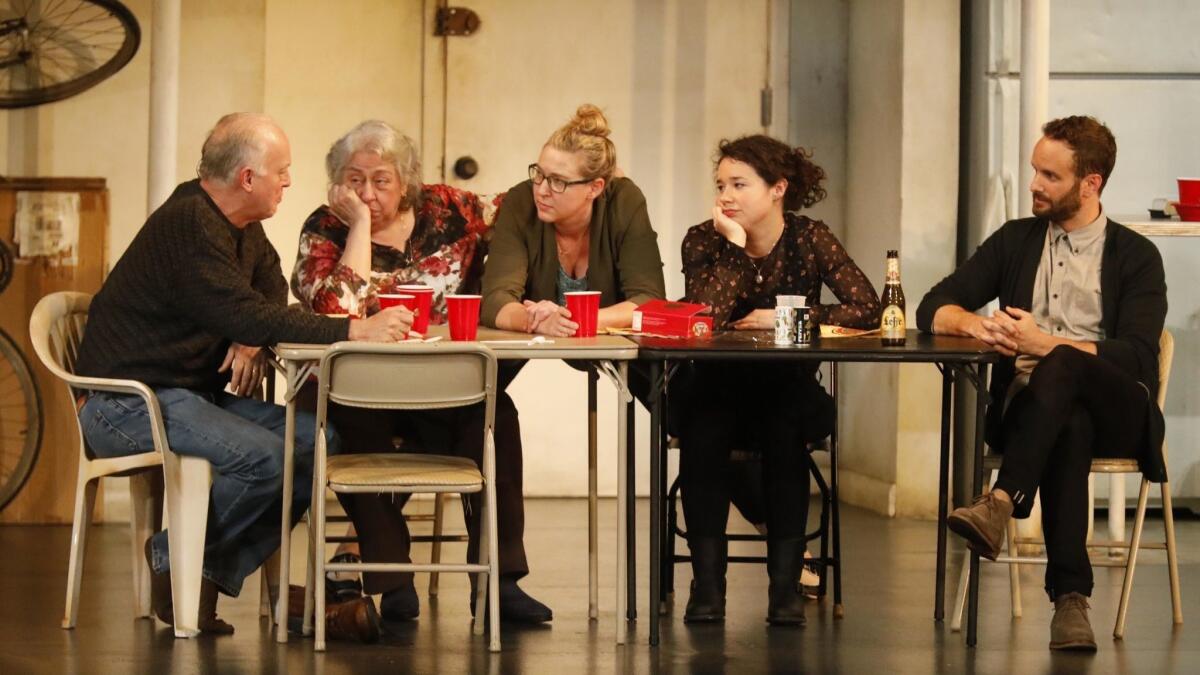 "The Theater Is a Blank Page," Royce Hall
The Center for the Art of Performance at UCLA hosted the SITI Company in this singular event mingling the sensibilities of visual artist Ann Hamilton, director Anne Bogart and modernist titan Virginia Woolf in a staging that was as much a hymn to the solitary act of reading as a theatrical tribute to one of the greatest novels of the 20th century. Review.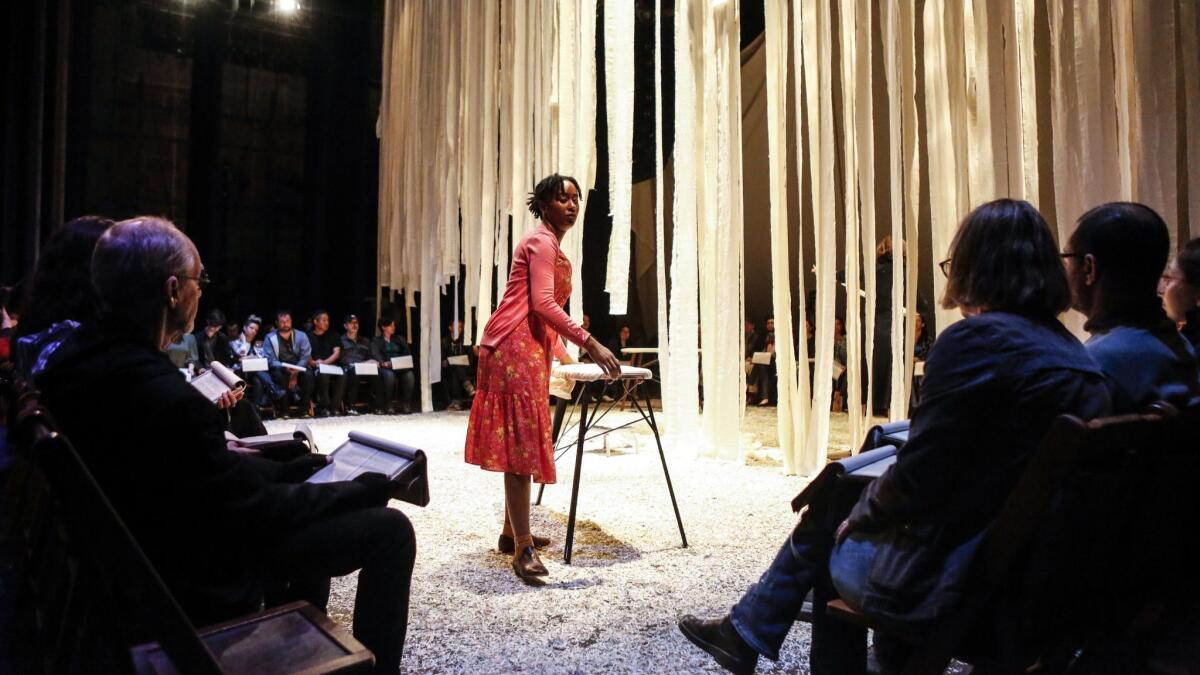 "Significant Other," Geffen Playhouse
In Joshua Harmon's moving comedy, a gay man (played by Will Von Vogt) watches as one by one his straight female friends get married, leaving him to question his role in their lives and his place in the world. A perfect fit for the Geffen that was powered by Von Vogt's fizzy brilliance, the play won me over more in Los Angeles than it did on Broadway. Review. Feature.
"Uncle Vanya," Old Globe
Playwright Richard Nelson directed this new version of Anton Chekhov's great drama, which he worked on with the Russian translation powerhouse duo of Richard Pevear and Larissa Volokhonsky. Unfolding at times like a whispered confession, the staging offered a showcase for the singular everyman (if you'll pardon the necessary oxymoron) Jay O. Sanders, whose portrayal of Vanya set the bar for 21st century Chekhovian acting. Review.
Follow me @charlesmcnulty
Get our L.A. Goes Out newsletter, with the week's best events, to help you explore and experience our city.
You may occasionally receive promotional content from the Los Angeles Times.