ESPN wants viewers to binge on its O.J. Simpson series
ESPN's acclaimed documentary "O.J.: Made in America" is putting the sports cable channel in the TV binge-watching business.
The final three parts of the five-part film directed by Ezra Edelman, which examines the recent history of race relations through the rise and fall of football star and actor O.J. Simpson, are being made available for streaming online before they air on ESPN.
It's a significant first for the Disney/ABC-owned channel, recognizing the migration of viewers to streaming services such as Netflix, Hulu and Amazon. ESPN believes that it can play on the same field as those digital players with the help of the Simpson documentary, a high-profile, prestige project, which critics believe is worthy of Oscar consideration.
Full Coverage: The O.J. Simpson case »
Other networks such as NBC and Showtime have made shows available for streaming before airing them on television for series they believed were suitable for binge-watching. "O.J.: Made in America" fits the bill for ESPN because it has been screened at festivals as a 7½-hour movie.
"As we were thinking about the compelling nature of this content, it became more and more clear that there might be people who may want to sit down and watch the whole thing," said Lori LeBas, senior vice president of affiliate partnerships and operations for ESPN.
The streaming plan is part of an extraordinary cross-promotional effort by ESPN to turn "O.J.: Made in America" into a major television event, reaching viewers who use an outdoor antenna, cable or a broadband Internet to get video.
Part one of "O.J.: Made In America" will premiere Saturday at 9 p.m. on ABC, giving it broad exposure on free, over-the-air television. The second installment airs Tuesday on ESPN and parts three through five will run on June 15, 17 and 18.
Starting Tuesday, all five parts will be available online exclusively on WatchESPN, the platform and app where ESPN subscribers can view its channels on an Internet-connected device. (Subscribers with video-on-demand through their cable boxes will have access to episodes as well.)
WatchESPN already gets heavy usage from fans who watch its live sports coverage online. Streams are up 37% in 2016 compared with last year, reaching 7.4 million unique devices a month. But adding streaming episodes of "O.J.: Made in America" – which is backed by an ad campaign, rave reviews and film festival credibility (it was well-received at Sundance and Tribeca) -- is an attempt to expand that WatchESPN audience to include the "Netflix and chill" crowd.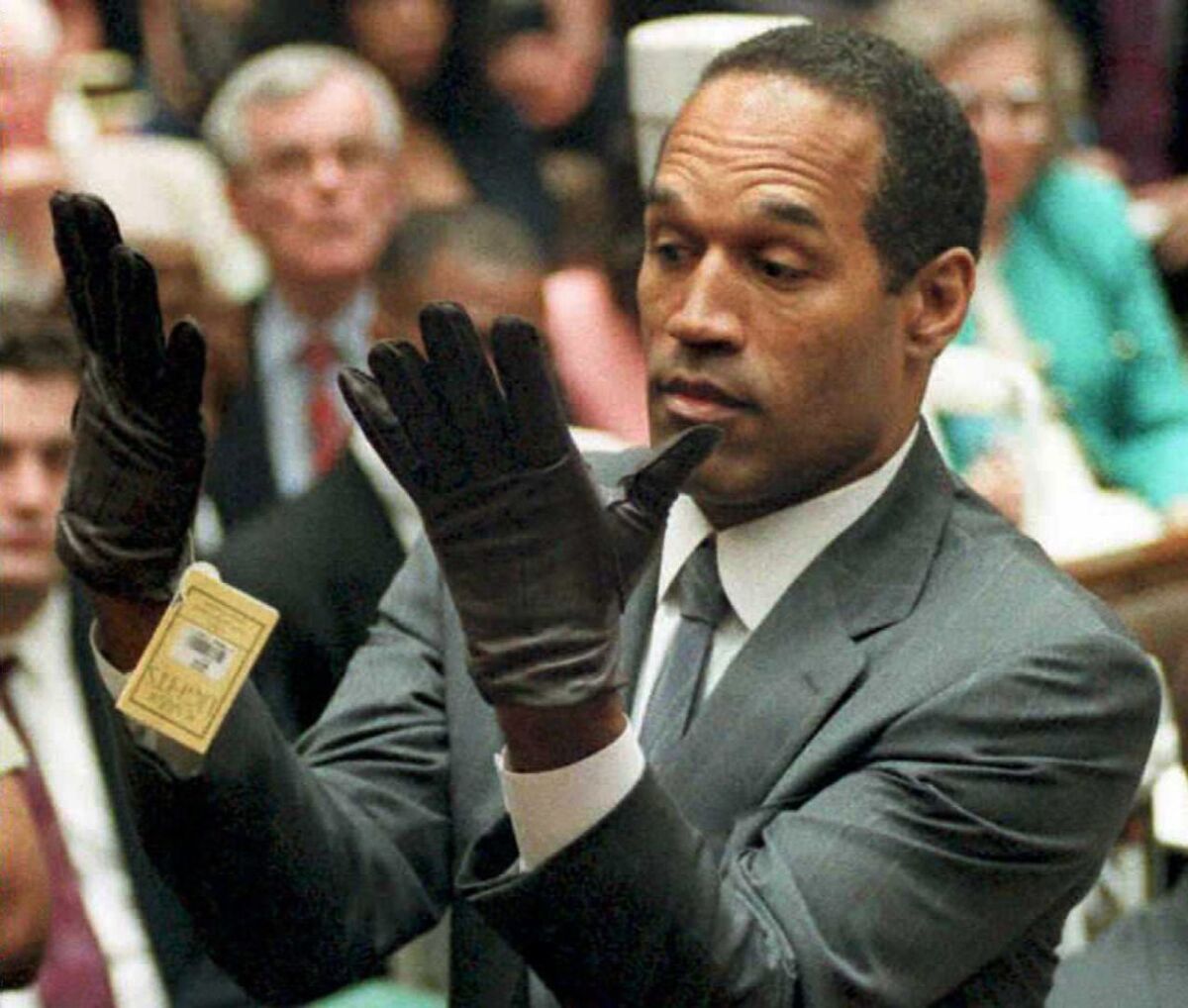 "This is also helping people understand that, yes it's about being able to see games in a portable way if you're not at home," LeBas said. "But it's also a way to sit back and consume content in a more binge-able fashion the way you might with other services."
ESPN has good reason to target binge-watchers. A growing number of consumers are going without cable subscriptions because they can get plenty of program choices from Netfix, Hulu and Amazon. Although still massively profitable, ESPN's cable subscriber revenue growth has slowed because of the increase of such cord-cutters or "cord nevers"– a sore point with Wall Street analysts who follow its parent company, Disney.
Users of WatchESPN, however, require a cable subscription – they are asked to sign in for access. LeBas said offering "O.J.: Made in America" – and other programs down the road – on demand will "reinforce the value" of paying for the channel each month.
If the experiment works, ESPN could put up its entire library of "30 for 30" documentary films available for streaming. It can also create other programming out of the thousands of hours of studio shows it produces each year.
Preston Beckman, a consultant and former network executive, said it isn't surprising that even a network such as ESPN, which attracts its biggest ratings with live programming such as "NFL Monday Night Football," has to adapt to changing viewer habits.
"Everybody is starting to realize that people are consuming this stuff in all kinds of ways," Beckman said. "'If you want to monetize your shows, you have to ask yourself why are you not doing this."
The six-part Netflix series "Making a Murderer" showed that there is a binge-viewer appetite for documentary programs. The true crime tale averaged 19.3 million viewers an episode in the first 35 days after its Dec. 18, 2015, release based on data from Symphony Advanced Media.
"Making a Murderer" exploded with little advanced fanfare and largely took off through word of mouth. But ESPN has been beating the drum hard for "O.J.: Made in America," with a heavy schedule of tune-in ads plugging its broadcast TV premiere. Participants in Simpson's 1995 trial on charges that he killed his ex-wife Nicole Brown Simpson and her friend Ronald Goldman have been guests on ABC News and ESPN programs.
ESPN is also running a provocative outdoor advertising campaign, created by 77 Ventures. Each digital billboard uses just two words to convey the conflicting public perceptions of Simpson ("Celebrity/Chameleon" "Villain/Victim," "Facts/Framed," "Trial/Truth"). The word combinations change as the series progresses.
Two of the boards appear on the 91 Freeway. It was part of Simpson's route when he fled in his white Ford Bronco after failing to turn himself in to police to face murder charges in 1994.
"Ezra Edelman created something special here we absolutely want to make people aware that it exists and they should take the time to watch it and think about it in all these ways," said Connor Schell, the head of ESPN Films who commissioned "O.J.: Made in America."
MORE O.J. SIMPSON NEWS:
Why 'O.J.: Made in America' might be the first television show to win an Oscar
'O.J.: Made in America' is a movie so compelling you want it never to end ... even at 7-plus hours
Knife linked to former O.J. Simpson property is not connected to homicide case, LAPD concludes
The essential 'The People v. O.J. Simpson' FAQ: Inside the L.A. Times Archive
Robert Kardashian: Keeping up with the man who stood by O.J. Simpson
stephen.battaglio@latimes.com
From the Oscars to the Emmys.
Get the Envelope newsletter for exclusive awards season coverage, behind-the-scenes stories from the Envelope podcast and columnist Glenn Whipp's must-read analysis.
You may occasionally receive promotional content from the Los Angeles Times.