Sumner Redstone to be examined by psychiatrist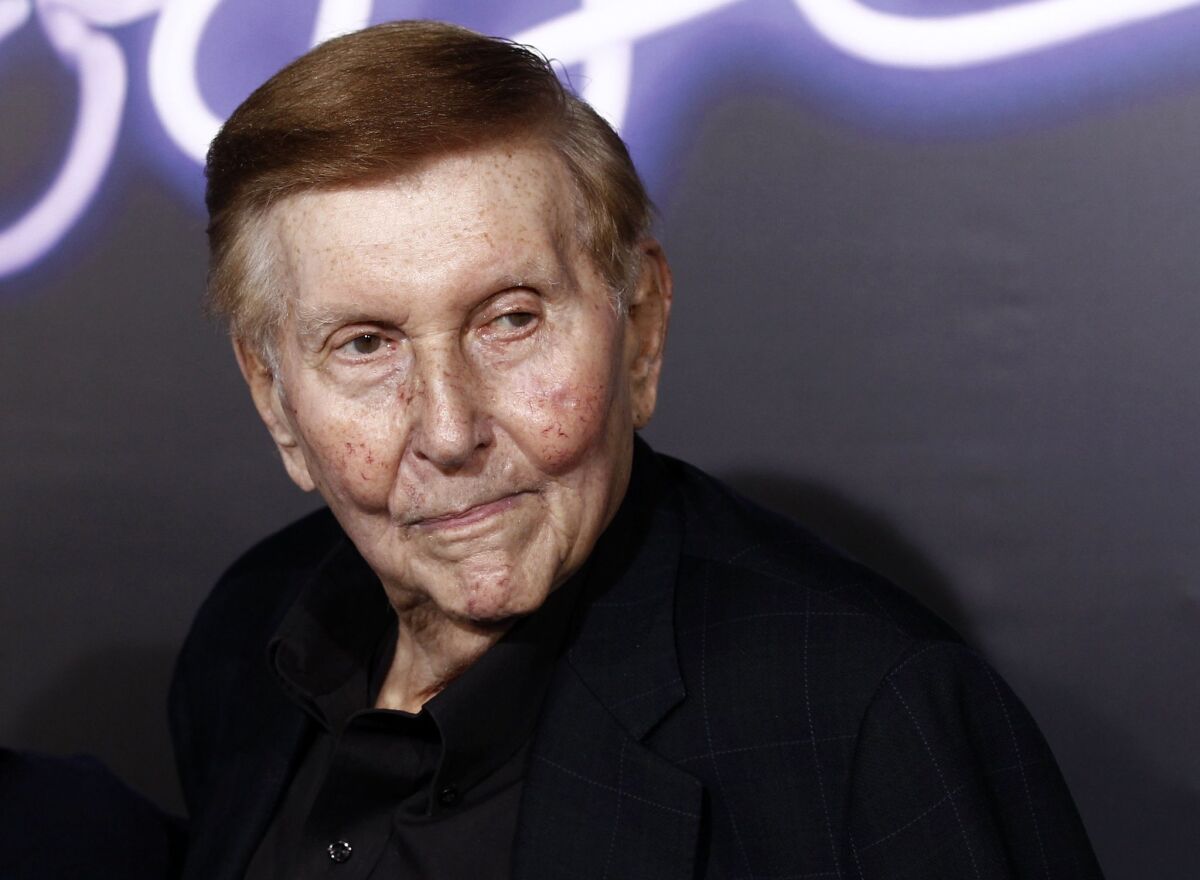 Media mogul Sumner Redstone must undergo an hour-long medical examination by a psychiatrist to generate evidence in an ongoing legal dispute.
Los Angeles County Superior Court Judge David J. Cowan ruled on Friday that a doctor hired by Redstone's former companion Manuela Herzer will be allowed to examine the ailing 92-year-old executive chairman of Viacom Inc. and CBS Corp.
The doctor's examination could support Herzer's contention that Redstone is no longer mentally competent.
See more of our top stories on Facebook >>
Herzer, 51, managed Redstone's household affairs and his day-to-day care until mid-October, when she was booted from Redstone's mansion in Beverly Park. She also was removed from her prominent position as the agent in charge of Redstone's advance healthcare directive should the mogul become incapacitated.
Cowan, in a tentative ruling on Friday, wrote it was only fair that doctors on both sides of the legal dispute be allowed to examine Redstone. Two doctors who treat Redstone have already testified.
The judge said an examination by a third doctor, Dr. Stephen Read, who was selected by Herzer and her attorneys, could not be videotaped. Redstone's speech pathologist and his nurse can be present during the exam.
"We are gratified that Judge Cowan struck an equitable balance that assures our client has a fair opportunity to prove that her beloved Sumner was not competent when the attorneys had him remove her as his health caregiver," Herzer's attorney, Pierce O'Donnell, said in a statement.
The judge once again denied a request from Herzer and her lawyers that Redstone provide sworn testimony in a deposition.
"We are gratified that the court continues to reject Ms. Herzer's increasingly desperate and disingenuous attempts to depose Mr. Redstone," Redstone's attorney, Gabrielle Vidal, said in a statement after a court hearing.
In Cowan's tentative ruling, provided to The Times, the judge wrote: "The court grants Herzer the opportunity for Dr. Read to go to Redstone's home, or for Redstone to go to Dr. Read's office if Redstone prefers, for a one hour interview by Dr. Read alone, without Herzer or any of her attorneys or others on her behalf present."
When Redstone replaced Herzer as his healthcare proxy in mid-October, the billionaire also allegedly revoked "part of his estate plan whereby he had previously left a very significant sum of money to Herzer," the court ruling said.
Herzer has testified that she is concerned about Redstone's health and his medical care.
"Sumner asked Manuela, and she promised, to care for and protect him for the rest of his life," O'Donnell said. "Today's victory is a major milestone in honoring her commitment."
MORE:
Film academy makes dramatic rule changes to address diversity
A Catherine Opie moment in Los Angeles at MOCA and the Hammer
Sundance: Unlike the Oscars, the film fest offers a bevy of movies with black protagonists
---
From the Oscars to the Emmys.
Get the Envelope newsletter for exclusive awards season coverage, behind-the-scenes stories from the Envelope podcast and columnist Glenn Whipp's must-read analysis.
You may occasionally receive promotional content from the Los Angeles Times.