Yahoo to release Weinstein Co.'s 'One Chance' ahead of theatrical debut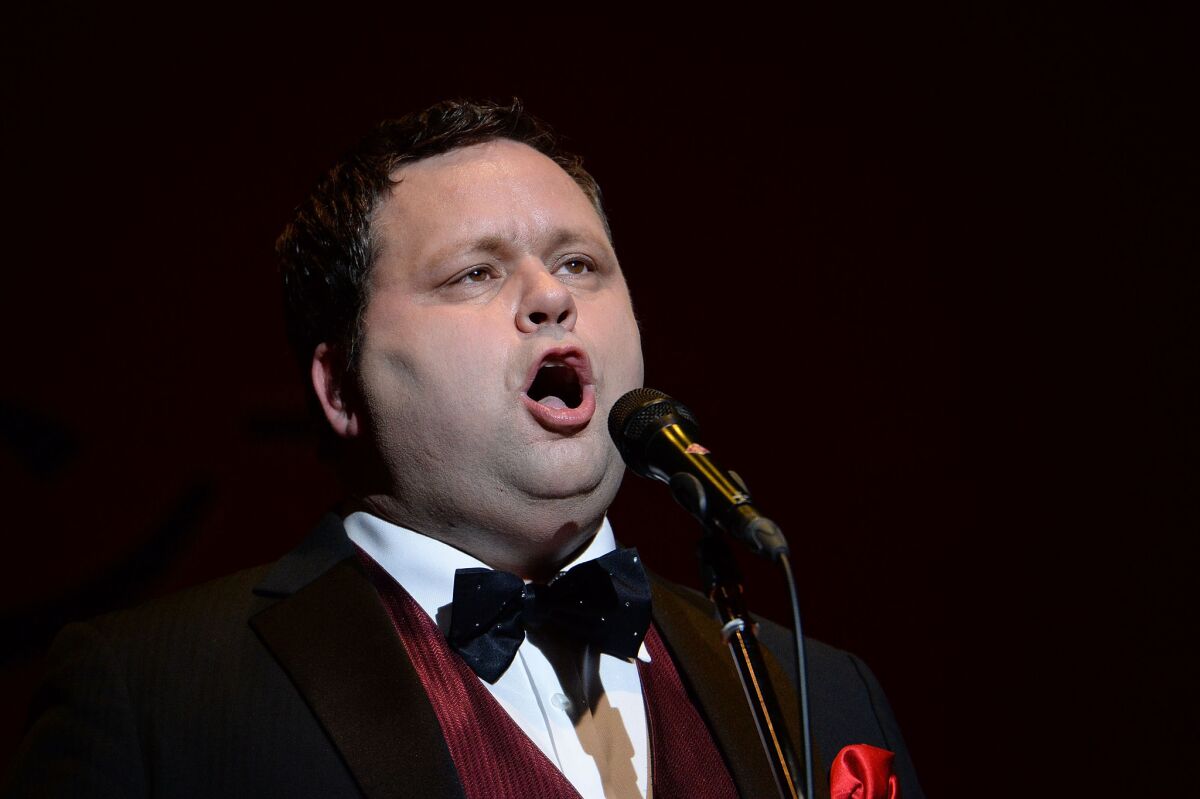 Yahoo has struck a deal with the Weinstein Co. to release the film company's "One Chance" ahead of its theatrical debut this fall.
The pact, which was finalized July 17, is the latest in a series of moves by Yahoo that illustrate its intentions to be a major player in the digital video space.
"One Chance" will appear on Yahoo's on-demand video streaming service, Yahoo Screen, for 10 days before opening in theaters.
The movie, based on the true story of amateur opera singer Paul Potts, will be offered on Yahoo Screen for free during the exclusive 10-day run.
Yahoo grabbed headlines in June after agreeing to carry the sixth season of the television sitcom "Community" on Yahoo Screen. The show, a cult favorite, long aired on NBC.
With the rise of video-on-demand services in recent years, film companies have experimented with different distribution models in an effort to gain an audience at home as well as the multiplex.
In February, movie studio Lionsgate released the horror film "Nurse 3D" in theaters and on VOD platforms on the same day. It was the first time a film produced by a major studio received a concurrent release in theaters and on VOD services.
Although a release date for "One Chance" has not been set, it is expected to begin its theatrical run in late September or early October on a limited number of screens. It could ultimately appear in roughly 600 theaters.
Weinstein Co.'s Radius-TWC label employed a similar release strategy for its recent action picture "Snowpiercer," which debuted in eight theaters in June before expanding to several hundred. That picture, directed by Bong Joon-ho, premiered on video-on-demand platforms two weeks after its theatrical run began.
Radius-TWC also is known for releasing many of its movies in theaters and on VOD services on the same day.
"One Chance" centers on Potts, a former shop assistant who became an opera singer and won the reality television show "Britain's Got Talent."
"In today's digital era, technology has developed and changed the landscape of how many people watch movies and TV," said David Glasser, chief operating officer of Weinstein Co., in a statement. "Our partnership with Yahoo has allowed us to adapt and expand our reach to limitless audiences."
Follow @DanielNMiller for film business news
Get our L.A. Goes Out newsletter, with the week's best events, to help you explore and experience our city.
You may occasionally receive promotional content from the Los Angeles Times.