Search for L.A. film czar drags on at City Hall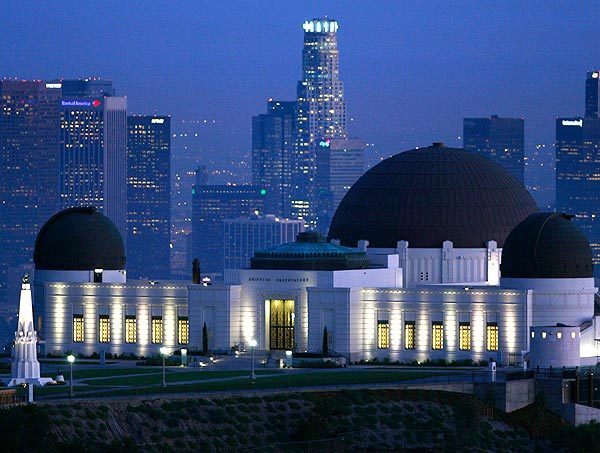 Griffith Park was the busiest destination for on-location filming in 2012, generating 346 production days, according to a FilmL.A. survey. Projects included the TV shows "Criminal Minds" and "The Closer."
(Wally Skalij / Los Angeles Times)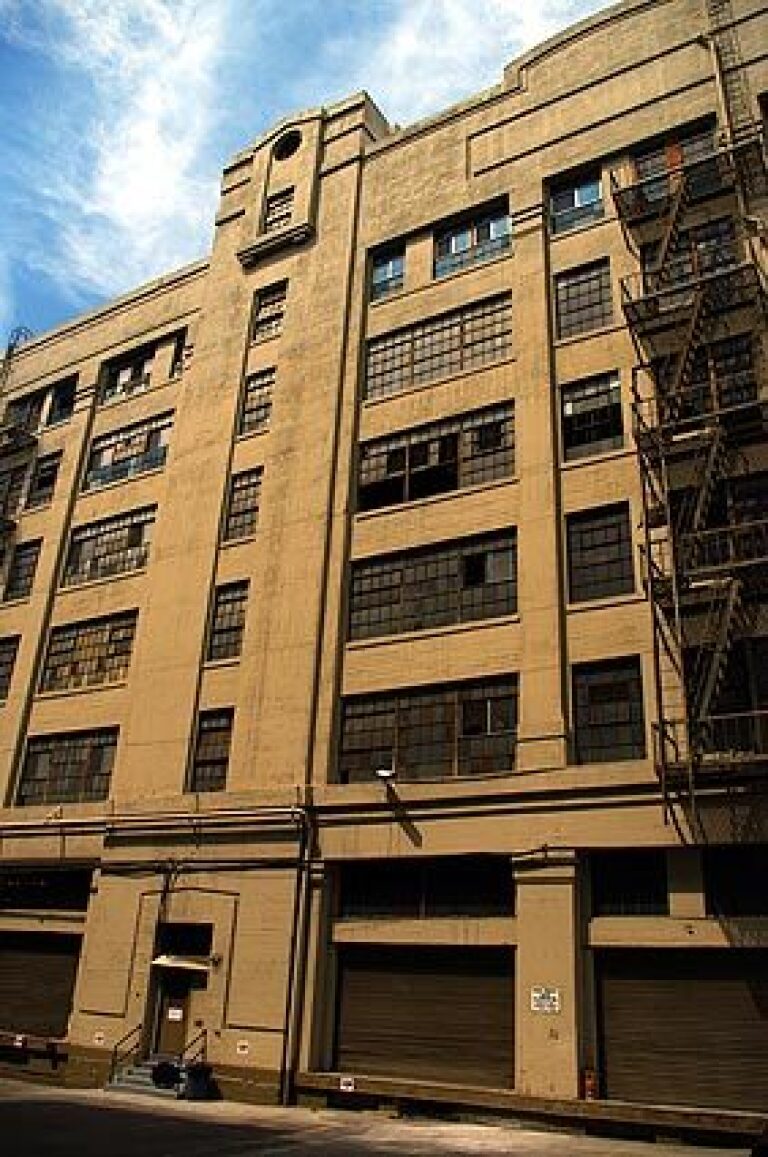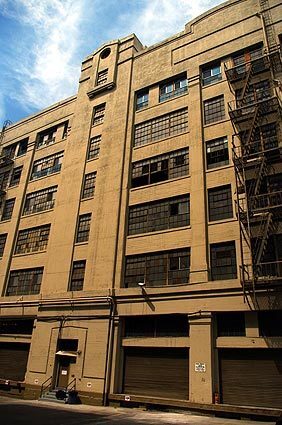 This former warehouse at 737 Terminal St. on the edge of downtown L.A. ranked fifth in on-location production activity in 2011, with 154 production days including "Note to Self."
(Central City Studio)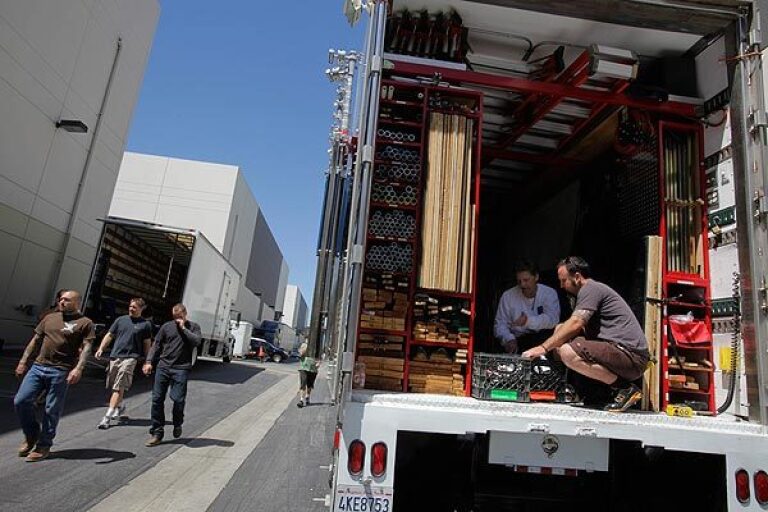 Downtown's Los Angeles Center Studios was the third-busiest site in 2011, generating 173 production days. Productions included AMC's "Mad Men."
(Barbara Davidson / Los Angeles Times)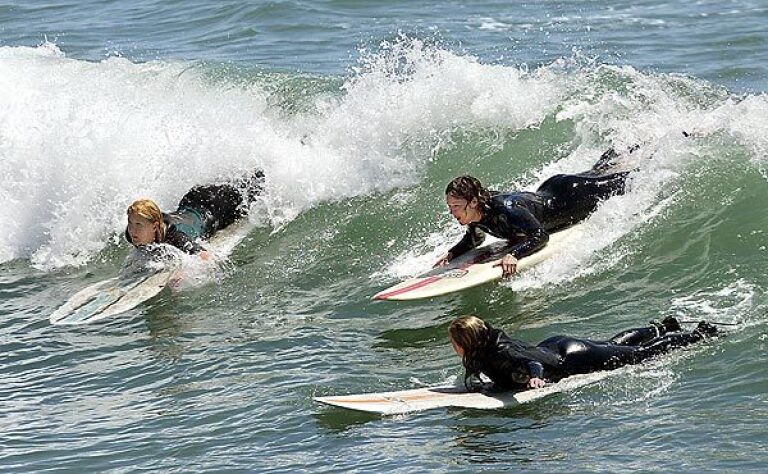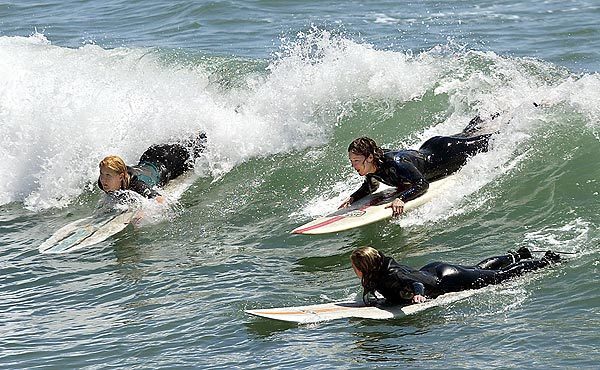 Will Rogers State Beach was the eigth busiest site for on location filming in 2012, generating 124 production days, according to FilmL.A. Inc. Shows included "The Office" and "Parenthood."
(Mel Melcon / Los Angeles Times)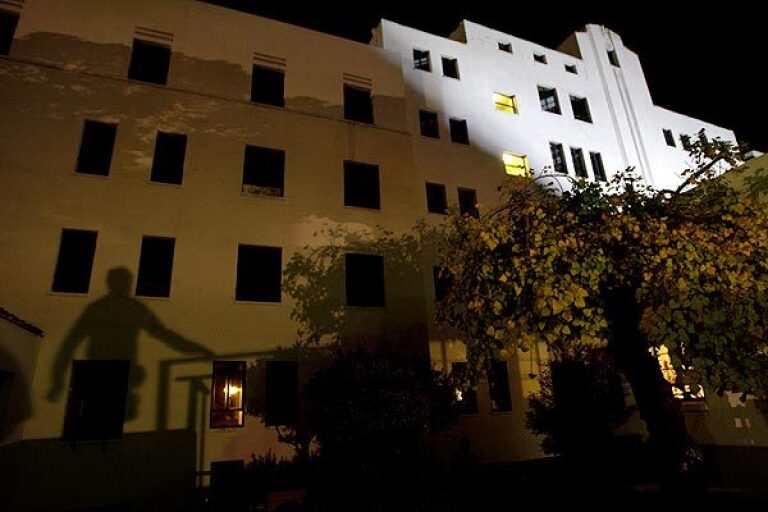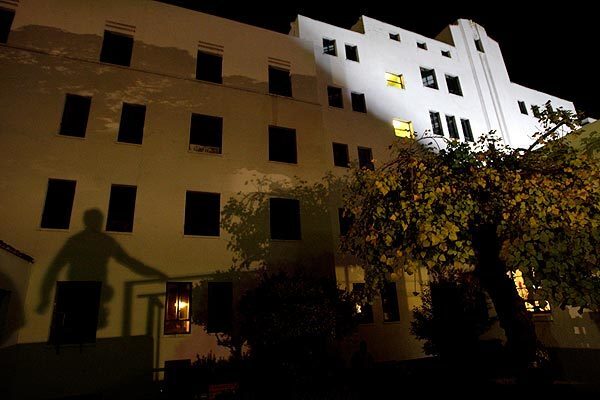 Linda Vista Community Hospital was the fourth busiest site for on location filming in 2012, generating 157 production days, according to FilmL.A. Inc. Shows included "True Blood" and "Criminal Minds."
(Genaro Molina / Los Angeles Times)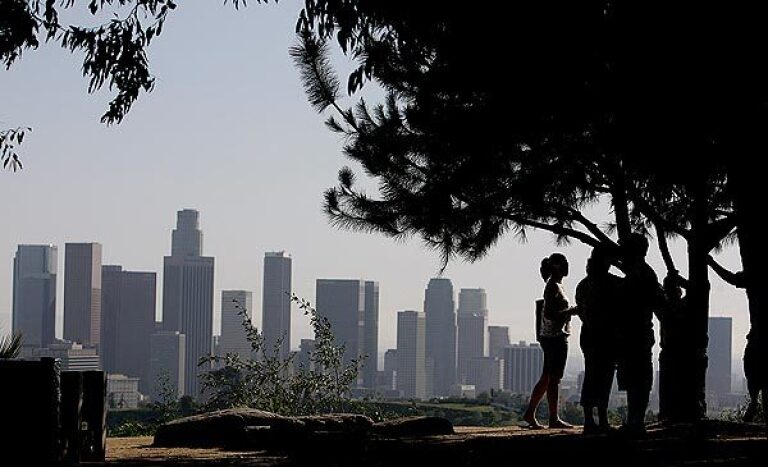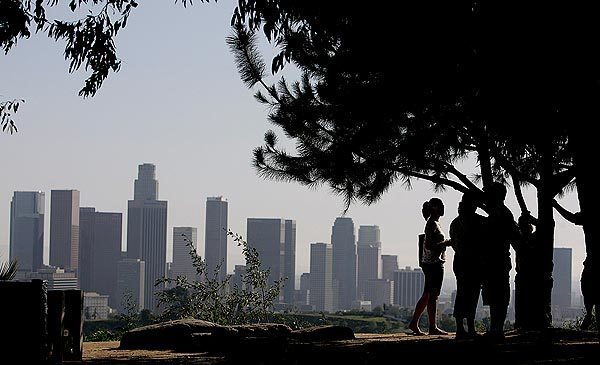 Elysian Park was the sixth busiest site for on location filming in 2012, generating 136 production days, according to FilmL.A. Inc. Projects included "Raging Bull II" and the TV drama "Touch."
(Los Angeles Times)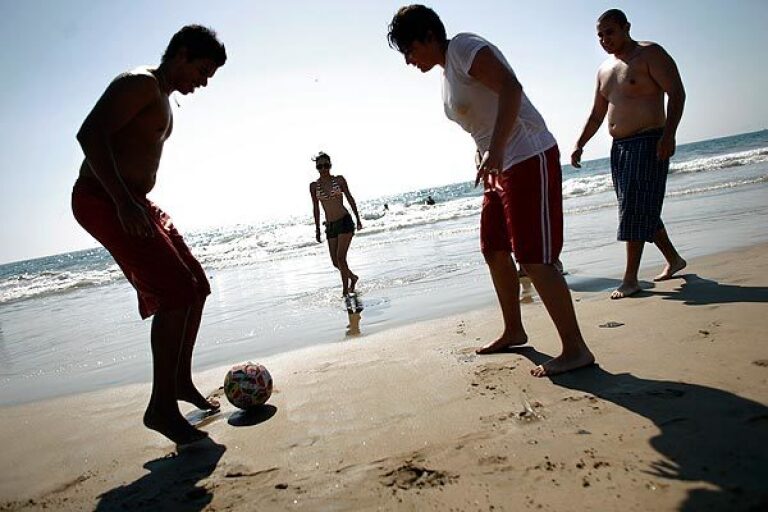 Dockweiler State Beach generated 159 production days, including work on commercials for Wal-Mart and Radio Shack.
(Jay L. Clendenin / Los Angeles Times)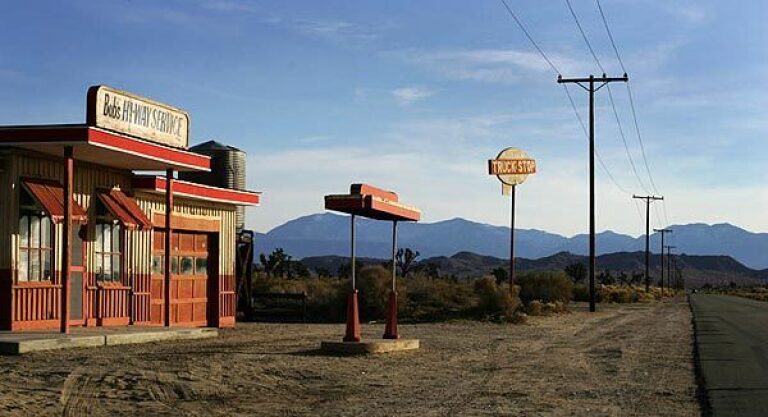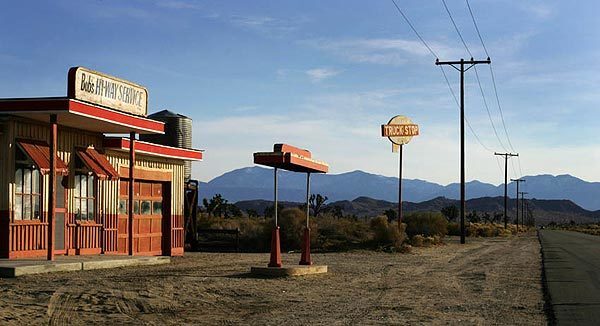 Club Ed is a desert ranch 15 miles east of Lancaster. The location generated 106 production days in 2011, including shoots for "Southland" and "True Blood."
(Club Ed)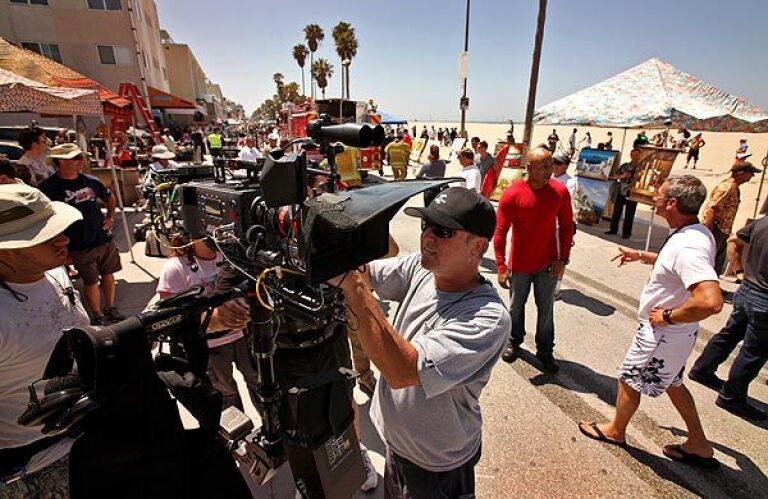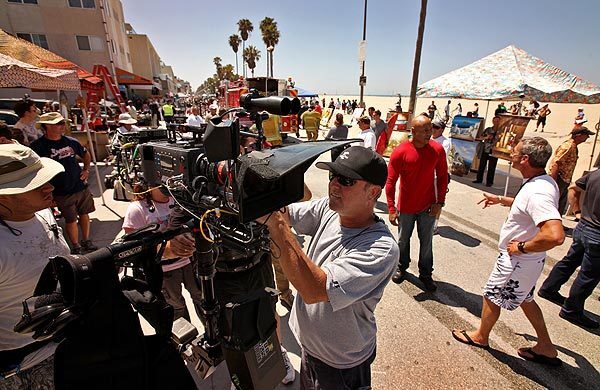 Crew members get ready to film a scene for
"NCIS: Los Angeles"
on Ocean Front Walk in Venice. Venice Beach attracted 96 production days and 90 shoots in 2010, including the feature film
"The Good Doctor."
(Al Seib / Los Angeles Times)
Even before he took office, Los Angeles Mayor Eric Garcetti vowed to name a film czar to serve as an industry advocate in City Hall and to help stop runaway production.
But nearly three months later, Garcetti is still searching for someone to fill the position, underscoring the challenges of finding the right person for what some might consider the impossible job of persuading Sacramento to do more to help Hollywood.
"It's been a struggle for everyone who wants this to happen and wants this to move forward, but it doesn't surprise me," said Ed Duffy, business agent and vice president for Teamsters Local 399, which represents location managers, casting directors and studio drivers. "You have to have someone who has been in a powerful position in the entertainment industry, who has some cachet and also has some sort of know-how and contacts in the state. It's not easy to find someone like that."
PHOTOS: Hollywood Backlot moments
Garcetti spokesman Yusef Robb stressed that the search for a film czar has remained a top priority for Garcetti, who hopes to announce an appointee this fall.
Sources familiar with the confidential search said candidates under consideration include veteran Hollywood executive Bob Pisano, former national executive director of the Screen Actors Guild and chief operating officer of the Motion Picture Assn. of America, who has been approached by the mayor's office.
Other names floated are former Paramount Pictures Chief Executive Sherry Lansing, former Warner Bros. Chief Executive Barry Meyer and longtime producer Hawk Koch, the former president of the Academy of Motion Picture Arts and Sciences.
"We're well underway," Robb said. "At the end of the day it's an enormous responsibility. We're talking to folks in the industry, we're talking to folks outside the industry.... The trick is to find the right person for the job."
The mayor is looking for a high-profile figure, ideally someone with deep experience in the entertainment industry who also knows his or her way around Sacramento, and someone willing to work for a nominal salary.
ON LOCATION: Where the cameras roll
"We need a person who can navigate the complexities and work with the big and small players in the entertainment industry, and someone who can work effectively in City Hall and instill a customer service culture that's needed here," Robb added.
Robb said the city, which has been working with a group of film industry advisors composed of location managers, producers and studio executives, has identified some candidates, but he declined to name them.
The idea of a film czar is widely supported among industry professionals in Los Angeles, which has seen a steady erosion of film and TV production. Location shooting for feature films in Los Angeles has plunged nearly 60% in the last 15 years, and TV drama production dropped 20% last year from 2011 as crews migrated to Canadian and U.S. cities — especially Atlanta, New Orleans and New York — in search of better tax credits.
"Having a film czar is a good idea," said location manager Chris Baugh, whose credits include the Oscar-winning "Argo." The city needs all the help it can get to support the film industry."
Garcetti, who represented the Hollywood area as a member of the City Council, told The Times in June that the film czar could serve as a liaison to the industry, much as film commissioners do in other states.
PHOTOS: Celebrities by The Times
That appointee would also promote the city as a filmmaking destination, serve as a troubleshooter for the local industry, and lobby lawmakers in Sacramento to expand the film incentive program, Garcetti said. California allocates $100 million annually to its film and TV tax credit program, well below what New York and other rivals offer.
But persuading lawmakers to increase that amount would be a daunting challenge for even the most seasoned lobbyists. Many lawmakers in Northern California have been reluctant to support higher tax breaks for an industry in Southern California. What's more, it's unclear Gov. Jerry Brown, an advocate of fiscal restraint, would lend his support to expanded film subsidies.
"It needs the focus, attention and energy of one powerful and engaged person to take all the collective goodwill and get it through to Sacramento and the governor," said Bob Beitcher, chief executive of the Motion Picture & Television Fund. "I just don't think the mayor can be expected to do that."
---
From the Emmys to the Oscars.
Get our revamped Envelope newsletter for exclusive awards season coverage, behind-the-scenes insights and columnist Glenn Whipp's commentary.
You may occasionally receive promotional content from the Los Angeles Times.