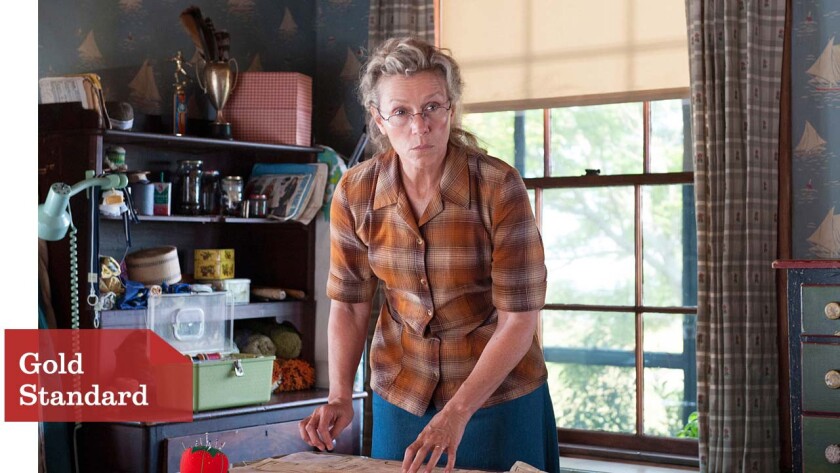 Last year, if you didn't already own an Emmy, chances were you weren't going to win an Emmy. Past victors Julia Louis-Dreyfus, Jim Parsons, Julianna Margulies, Bryan Cranston, Allison Janney, Ty Burrell (OK, OK ... we'll stop! It's a long list!) all made it to the podium. Sure, they were deserving. But so were many others in their categories.
This year, there are already signs that voters don't want to repeat themselves. Parsons and Margulies weren't even nominated. And with "Breaking Bad" and its multiple-Emmy-winning cast members gone, chances are we'll see some newcomers making speeches in 2015. Here are our early Emmy predictions.
Emmy Nominations: Complete list | Snubs/Surprises | Social media reaction | Diversity | Drama | Comedy | PHOTOS: Nominees | Reactions
DRAMA SERIES
Should win: "Orange Is the New Black"
Will win: "Mad Men"
Analysis: With "Breaking Bad" gone and "Mad Men" on its way out, this is a category in transition and one that likely will be wide open for years to come. It's probably between four-time Emmy winner "Mad Men" and perennial bridesmaid "Game of Thrones," with voters' bias against the fantasy genre tipping the scales for Matthew Weiner's celebrated series. (Unless this "out-with-the-old" sentiment really takes hold.)
DRAMA ACTOR
Should win: Bob Odenkirk, "Better Call Saul"
Will win: Jon Hamm, "Mad Men"
Analysis: Hamm created one of TV's great antiheroes with Don Draper. He has never won, nor has any member from "Mad Men's" great ensemble. It makes sense to send Hamm out with an Emmy, though if you were judging it solely from the season at hand, we'd be inclined to go with Odenkirk for the way he showed us how "Slippin'" Jimmy McGill became late-night television attorney Saul Goodman.
DRAMA ACTRESS
Should win: Taraji P. Henson, "Empire"
Will win: Viola Davis, "How to Get Away With Murder"
Analysis: Davis brings spellbinding authority to "Murder," while Henson created an instant icon, dropping shade and jaws at every turn as "Empire's" outrageous and outspoken Cookie. How to choose? It's almost impossible. Either woman would become the first African American actress to win the Emmy in this category.
DRAMA SUPPORTING ACTRESS
Should win: Christina Hendricks, "Mad Men"
Will win: Lena Headey, "Game of Thrones"
Analysis: "Breaking Bad's" Anna Gunn won this award the last two years. Her departure creates an opportunity for the long-overlooked Hendricks and for second-time nominee Headey, both of whom have great Emmy episodes for voters to watch. Given "Mad Men's" track record in the acting categories, we'll give the edge to Headey.
DRAMA SUPPORTING ACTOR
Should win: Jonathan Banks, "Better Call Saul"
Will win: Banks
Analysis: The veteran actor's Emmy submission, "Five-O," in which we learn Mike's gut-punch of a back story, might have been the year's best hour of television. When it aired in March, you pretty much knew this Emmy belonged to Banks.
COMEDY SERIES
Should win: "Parks and Recreation"
Will win: "Transparent"
Analysis: "Modern Family" has to lose sometime, and after five consecutive Emmys (tying it with "Frasier" for most series wins), it would appear that there's finally a show capable of dethroning it. Amazon Prime's "Transparent" was the fall's most acclaimed new series and, with its transgender heroine, it has the kind of social currency that voters love to reward.
COMEDY ACTOR
Should win: Jeffrey Tambor, "Transparent"
Will win: Tambor
Analysis: The night's biggest lock. Everyone loves Tambor, the 71-year-old character actor given the role of a lifetime as the lovely, layered "Moppa" in "Transparent." When an actor's career journey lines up with career-best work, it makes it easy for voters to check off the box next to his name.
COMEDY ACTRESS
Should win: Amy Poehler, "Parks and Recreation"
Will win: Julia Louis-Dreyfus, "Veep"
Analysis: Hey, Emmy voters: You know who has never won? Amy Poehler! You know who always wins? Julia Louis-Dreyfus. We've got no beef with Louis-Dreyfus winning this Emmy three consecutive years. And she was remarkably good this season as "Veep" became POTUS. But Poehler's Leslie Knope stands as one of TV's all-time greats. Maybe this year's Emmys need to have a special "make-good" theme with long-ignored favorites like Poehler and Hamm winning.
COMEDY SUPPORTING ACTOR
Should win: Tituss Burgess, "Unbreakable Kimmy Schmidt"
Will win: Burgess
Analysis: No actor has won this Emmy in back-to-back years since Jeremy Piven repeated during "Entourage's" heyday. Ty Burrell won last year; Tony Hale the year before. So we'll go with newcomer Burgess, particularly since actors can easily relate to his character's desperate aspiration.
COMEDY SUPPORTING ACTRESS
Should win: Anna Chlumsky, "Veep"
Will win: Allison Janney, "Mom"
Analysis: We'll stop picking Janney when Emmy voters do. She has won six Emmys over her career, including two last year for "Mom" and "Masters of Sex." Janney likely won't repeat for her guest turn on "Masters" (that category belongs to Cicely Tyson for playing Viola Davis' magnificent mom in "How to Get Away With Murder," the best guest spot of the year), but it wouldn't be surprising to see her win again for "Mom." Chlumsky could pull off an upset, though, for the epic meltdown in her submitted episode, "Convention." Voters love big speeches!
MOVIE
Should win: "Bessie"
Will win: "Bessie"
Analysis: HBO hasn't lost this category since 2003, which means it's between "Bessie" and "Nightingale." When in doubt, go with the biopic.
LIMITED SERIES
Should win: "Olive Kitteridge"
Will win: "Olive Kitteridge"
Analysis: Remember "Olive Kitteridge"? The November HBO four-parter about a stubborn woman who could work the word "moron" into just about any situation? Look for it to return to the conversation in a big way on Emmy night, with deserved wins for limited series, star Frances McDormand and supporting curmudgeon Bill Murray. Maybe Richard Jenkins too, if voters are particularly enamored.
MOVIE/LIMITED SERIES ACTRESS:
Should win: Frances McDormand, "Olive Kitteridge"
Will win: McDormand
Analysis: See above, though it's quite possible that Queen Latifah could win for her powerful performance as blues singer Bessie Smith. Both she and McDormand succeeded brilliantly in showcase roles.
MOVIE/LIMITED SERIES ACTOR
Should win: David Oyelowo, "Nightingale"
Will win: Oyelowo
Analysis: Richard Jenkins' presence as the kindhearted husband in "Olive Kitteridge" was essential, but it's hard to imagine voters failing to reward Oyelowo's bravura, one-man turn as a lonely Army veteran fighting a losing battle with the voices in his head in "Nightingale."
MORE:
TIMELINE: Emmy winners, year by year
VIDEO: Emmy contender chats
FULL COVERAGE: Emmy 2015 nominations
---