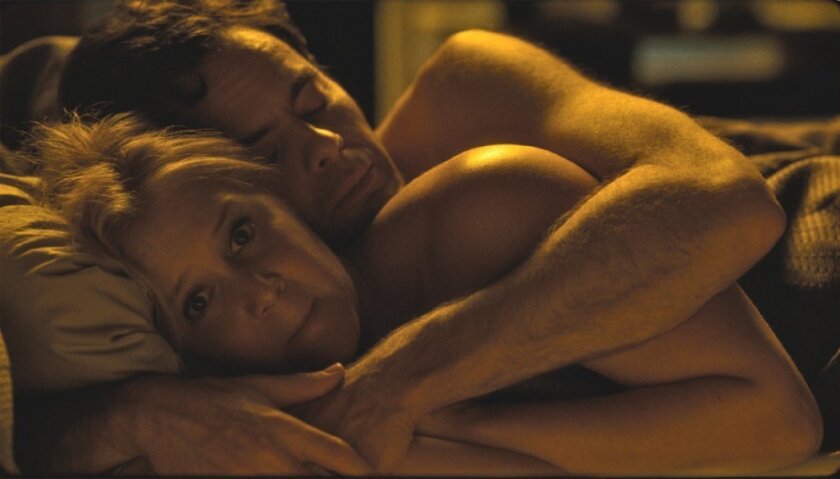 Golden Globes nominations will be revealed Thursday at 5:15 a.m. PST. Before you set your morning alarm, take time to peruse these five story lines worth watching from this year's races.
Lead actress drama: Which worthy nominee will be left out?
The Hollywood Foreign Press Assn. (correctly) placed Rooney Mara ("Carol") and Alicia Vikander ("The Danish Girl") in the lead actress category, ignoring the wishes of, respectively, the Weinstein Co. and Focus Features, who wanted their stars in the supporting actress slot, and further complicating the year's most competitive race.
FULL COVERAGE: SAG Awards and Golden Globes and Oscars
The Globes' lead actress drama category features such possible nominees as Brie Larson ("Room"), Saoirse Ronan ("Brooklyn"), Cate Blanchett and Mara (from "Carol"), Charlotte Rampling ("45 Years"), Carey Mulligan ("Suffragette"), Vikander, Charlize Theron ("Mad Max: Fury Road"), Emily Blunt ("Sicario") and ... well ... our fingers are getting tired from typing the contenders. You get the idea.
None of these women will be "snubbed." But, with a limited number of slots available (unless voters expand the category through the magic of a tie; this often happens), deserving performances will go unrecognized. That sort of embarrassment of choices is a trend we'd like to see continue here.
Watch Q&As with 'Room's' Brie Larson
On Now
'Room:' When Brie Larson read the novel for the first time
On Now
'Room:' Tapping into dark moments with Lenny Abrahamson
On Now
'Room:' Breaking down the film's reunion scene
On Now
'Room:' Learning from real life victims
On Now
'Room:' How everything in the film tells a story
Will the HFPA fly its freak flag for old time's sake?
The HFPA has taken on the air of respectability the past couple of years, eliminating the wacky, oddball, paid-for-by-studio-junket choices that made the Globes so much fun. Or so much fun to mock.
Can we get a "Burlesque" this year, HFPA? Or a "Tourist"? Or, at the very least, a "Salmon Fishing in the Yemen"? If all that separates you from the Oscars is a hosted Godiva chocolate lounge, then -- well ... OK ... that Godiva suite is pretty great. Vote your conscience, HFPA!
Best picture comedy: Will any of these nominees actually be comedies?
Cries of category fraud went forth through awards land after the HFPA put Ridley Scott's space survival tale "The Martian" in the Golden Globes' comedy/musical categories. And people who make actual comedies weren't too pleased either.
"A comedy's a film whose #1 goal is to make people laugh," Paul Feig, who knows a thing or two about the genre, tweeted. "If that wasn't the filmmakers' top goal, it's not a comedy."
From the available evidence though, it's apparent that the HFPA likes its humor more LQTM than LOL. So movies like Feig's funny "Spy" are snubbed (in this case, the word is appropriate) in favor of dramedies such as David O. Russell's "Joy."
One likely exception: "Trainwreck" because A) Amy Schumer's had quite the year B) Schumer livens (and classes) up the room and C) Schumer would make a great future Globes host and why not get the ball rolling now?
With 10 picks per category, the HFPA will be inclusive. Right?
As the lead acting categories are split between drama and comedy/musical, there are (if our math is right) double the opportunities to salute a wide array of nominees. Also, with just 82 HFPA voters, the odds tilt for more idiosyncratic results.
But with the exception of Idris Elba ("Beasts of No Nation") and Will Smith ("Concussion"), it looks like a lean year for inclusiveness. Strong, worthy contenders exist. May we suggest Michael B. Jordan for "Creed" or how about "Creed" itself as best drama? The HFPA could make a statement by looking at the bigger picture.
How much love will all those December movies receive?
You haven't seen "The Revenant" with Leonardo DiCaprio making sweet love being mauled by a bear or Quentin Tarantino's western "The Hateful Eight" or "Joy," Russell's latest collaboration with Jennifer Lawrence yet. But the HFPA has and could provide needed boosts to these three would-be Oscar contenders.
"Joy," competing in the comedy categories, has the easiest path to Golden Globe glory, though it's the least of the three late entrants. Lawrence will receive an invite, as will DiCaprio. And the HFPA has a long history with Tarantino, so a strong "Hateful Eight" showing isn't out of the realm of possibility either.
---