Tension, volatility and passion form the heart of Polish love story 'Cold War'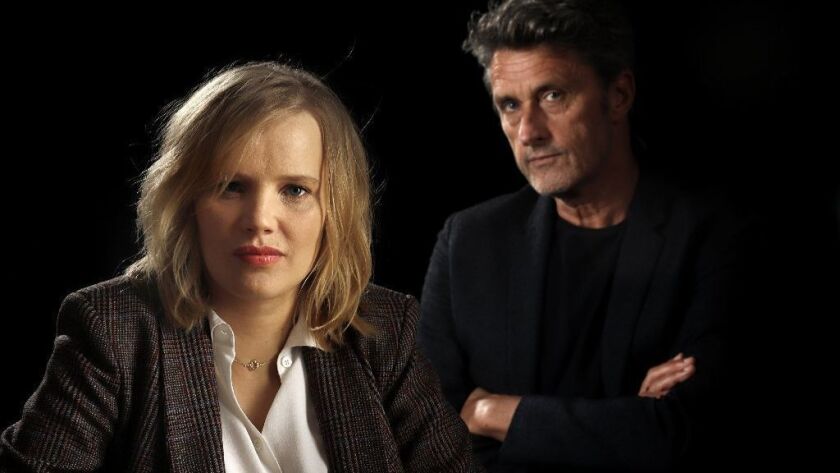 There is a moment in "Cold War" from Polish director Paweł Pawlikowski that is somewhat spectacular. It's 1957 and our heroine, Zula (Joanna Kulig), is as bored as one can be at a swank Parisian club while the love of her life, Wiktor (Tomasz Kot), unintentionally ignores her.
Like a spark, someone puts a record of Bill Haley & His Comets' "Rock Around the Clock" on and Zula comes to life. She dances with one beau after another with a fierce abandon that would have been unthinkable moments before. She jumps on the bar and demonstrates her glee to an embarrassed Wiktor.
The scene is the perfect encapsulation of the cinematic heights Pawlikowski reaches with his new epic, the tension that permeates throughout the couple's love affair and Kulig's own show-stopping performance.
"He's talking to some boring intellectual and listening to who knows what and generally being kind of creepy and not attentive to her and not realizing that she really might be losing it," says Pawlikowski, who was awarded the best director prize at Cannes for the film. "And here come these chords, [and she] suddenly gets electrified by it, gets the energy, wakes up, and goes off on this wild dance. Wiktor doesn't even notice the song change and that his woman has departed.
"It was a way of showing the great distance between them and also of showing that she is slightly bored and she wants something new and also to wake up the audience in the theater, I suppose. It's quite a surprise to hear that song."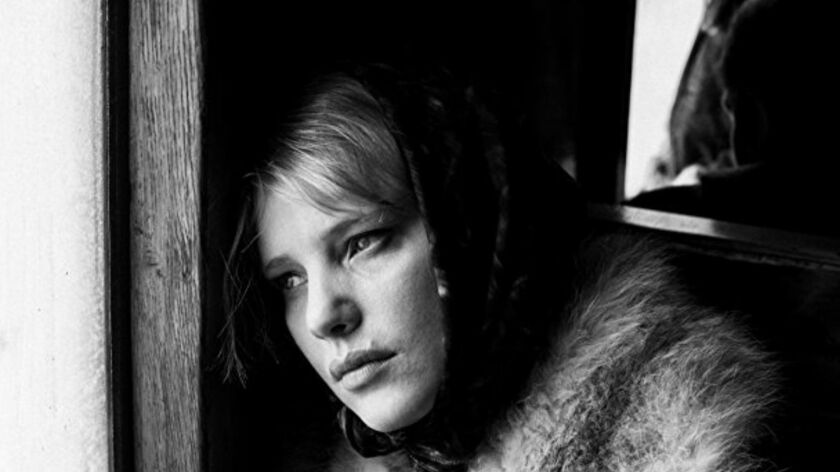 RELATED: Cannes entry 'Cold War' marks Pawel Pawlikowski's return three years after the Oscar winning 'Ida' »
"Cold War" begins with Wiktor as the creative director of Mazowsze, a real folk and dance troupe founded by the Polish government in the late 1940s. He discovers Zula in the audition process and they secretly fall in love. Over the course of 15 years, they experience a volatile romance full of defections to the West, separate relationships and broken hearts. The story was inspired by the complicated relationship of Pawlikowski's own parents who had similar emotional ups and downs over four decades.
"I was always thinking, 'God, what an amazing couple,'" Pawlikowski says. "They both died in 1989 together so their life was totally defined by the Cold War and by exile. So I had various versions of that story. After 'Ida,' I just realized, 'That's the one I have to do next,' because it's been with me."
"Ida," which won the foreign-language film Oscar in 2015, put Pawlikowski on the global cinematic map. It's also the movie that he says gave him the "tools" to make "Cold War." Pawlikowski notes, "It showed me that it's possible to make such a film which is set in the past spread over a long period of time. I could see how I can do it visually, graphically and tell a complicated story with a simple elliptic approach."
Kulig has had small roles in films such as "Hansel & Gretel: Witch Hunters" and Pawlikowski's "The Woman in the Fifth" and the aforementioned "Ida," but her work here is on a completely different level. The filmmaker says there is a "timeless" quality about her that made him continually think of her as he conceived his latest passion project.
"She is light, for me, and energy and something pure," Pawlikowski says. "In 'Ida' as a pop singer for anybody that recognized her. And in writing the character, I kept imagining how she'd do it. I could see that she could do quite a lot of things."
The most difficult aspect of the production for Kulig turned out to be the dancing. Mazowsze has a specific and complicated choreography and with Zula being the star of the troupe she needed to nail it. She passionately credits the troupe for that aspect of her performance.
"I had to find time and be very proper about dancing rehearsal," Kulig says. "We used real songs from Mazowsze and that's why I had the opportunity to [train with them]. Sometimes I was sleeping there, dancing there. We'd have a ballet rehearsal with a choreographer on how to use the voice for this kind of style. I spent a lot of time with this group."
The 36-year-old does admit that she disagreed with Pawlikowski about the final scene in the movie, which she found very difficult to film. It's the reaction from audiences that made her realize it actually worked out beautifully.
"The audience very often says, 'Oh, my God. In the past I had similar situation, but my ending was better,'" Kulig says. "That's why it's good that you can find some connection [to their story]. Because your own relationships, it's not so [bad]. Be happy."
WATCH: Video Q&A's from this season's hottest contenders »
---
From the Emmys to the Oscars.
Get our revamped Envelope newsletter for exclusive awards season coverage, behind-the-scenes insights and columnist Glenn Whipp's commentary.
You may occasionally receive promotional content from the Los Angeles Times.