Commentary: When no one knows what's going to happen next, that's when I love awards shows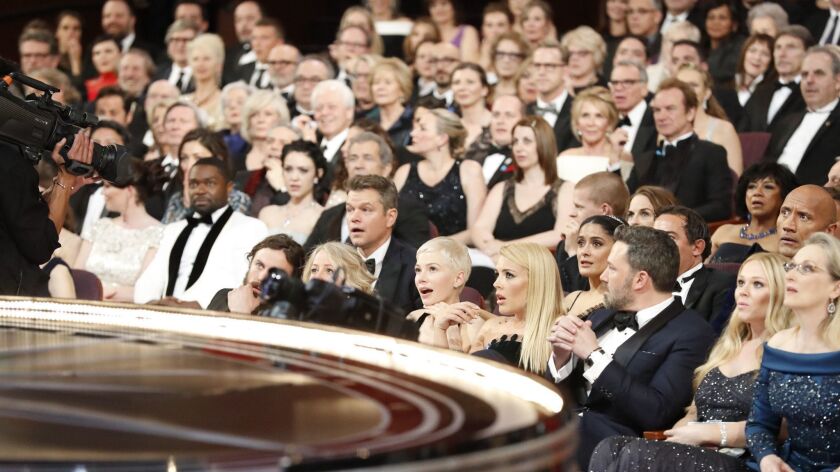 Things I don't believe in: sequels, prequels, almond milk or destination weddings.
Things I do believe in: awards shows.
To me, they are like the seasonal Aleutian currents that change the temperature of our winter evenings. They are our bonfires of the vanities. They are life.
Oh sure, they're silly and contrived. Awards shows are like those suburban moms who won't dress their age.
Who cares?
As with football, I like the broken plays, the improvisation and the desperation. I like the moment when nobody – not even the host – knows what's going to happen next.
Yep, I confess to enjoying — in awards shows as in life — when things go a little south. Like with tanker trucks, there is a thermal, semi-explosive ambiance to award shows. They offer the prospect of sudden mayhem in a medium that generally suffers from too much contrivance.
I like Goldie Hawn's giggle and Warren Beatty's twinkly squint. I like when Travolta's mind goes a little haywire or someone rides a real horse right onstage. I like the top hats, the slip-ups, the fake tans, the bling.
I like the wrong turns as winners head offstage. Once in a while, you even get a streaker.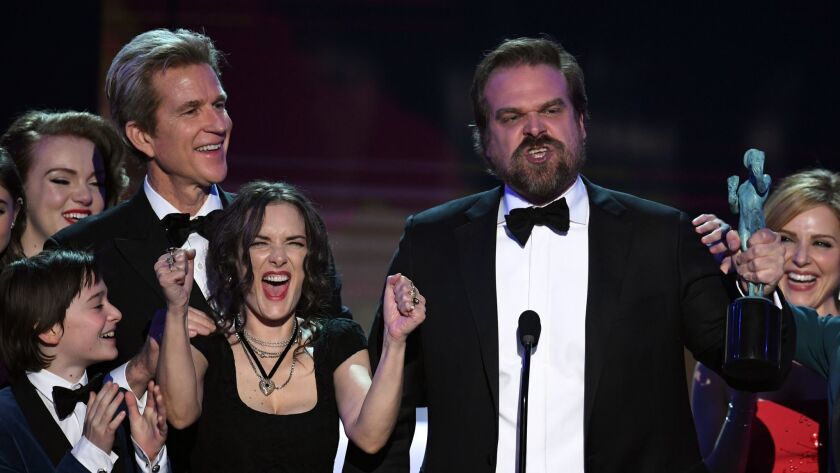 Sometimes I'll skip church just to watch an awards show. They are to live entertainment what Jimmy Swaggart is to organized religion.
In awards shows, the pews are softer and the setting is more glamorous. But as with chicken-fried TV preachers, someone fussed too much with the host's hair and there is the unspoken assumption that redemption can be bought.
Most awards shows should probably open with a prayer.
"Forgive us our trespasses,
As we forgive those who plucked us on the back end … "
Man, this is all such good live theater. Put the kids to bed and pour yourself a glass of grog, because you're home on the couch with your dog and these poor people are not. For once, they envy you.
Even for the rich and famous, formal clothing is never comfortable, not to mention footwear that breathes like alligator boots.
So there's always a bit of squirming and beautiful sweaty foreheads. I like when the auditoriums are a little warm and Charlize Theron's porcelain skin is as shiny as yours or mine. Or Matt Damon twists his neck in hopes of cork-screwing himself out of his tux. Or some megastar rakes her tiny purse for her last Xanax.
As we know, producers (like editors) are almost universally incapable of giving a decent speech. They are organizers, visionaries, nudges and bores – all good qualities.
But they are not performers.
Writers can't give speeches either, and let lemurs swarm the next young actor who insists on thanking all the people who sign his checks. That's not what this is about. Honestly, I'm not sure what it's about, except entertaining Americans desperate for a little escape from the grinding sameness of day-to-day life.
So wow us. If your fingers tremble a little, so what?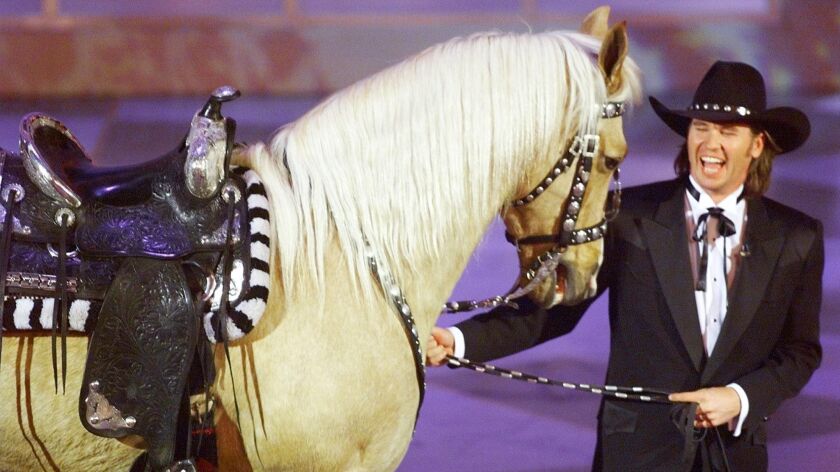 That's part of what we like about awards shows … the way they humanize you major stars. Yours is such a tough business — probably the toughest of all. At any given time, there are perhaps 4,000 professional athletes who have beaten the odds to gain public prominence. In entertainment, there might be 500 A-listers, maybe fewer.
Indeed, entertainment is the world's toughest sport and, despite my teasing, I really have tremendous respect for anyone who excels in this ridiculous field. We all love a winner, but what we really admire are warriors who win after hitting rock bottom.
For talent will take you only so far in Hollywood. You also need dumb luck, a break here and there, an uncle who runs Paramount, and the grit to gut it out when none of the other stuff does the trick.
Indeed, awards shows seem a tribute to the winners' charming resilience, the same quality we like in our fictional big-screen heroes, a plucky American allure.
My buddy Geoff, who has covered his share of red carpets, sent along his thoughts recently on a group photo we both really liked – a photo where a child ran through the shot, creating a lovely and funny crowd reaction.
Geoff noted: "Any 'still life' is a conspiracy against the beautiful blur of life being lived."
Amen. Let the beautiful blurs begin.
---
From the Emmys to the Oscars.
Get our revamped Envelope newsletter for exclusive awards season coverage, behind-the-scenes insights and columnist Glenn Whipp's commentary.
You may occasionally receive promotional content from the Los Angeles Times.