AFI Fest announces galas ... will new Eastwood movie be added?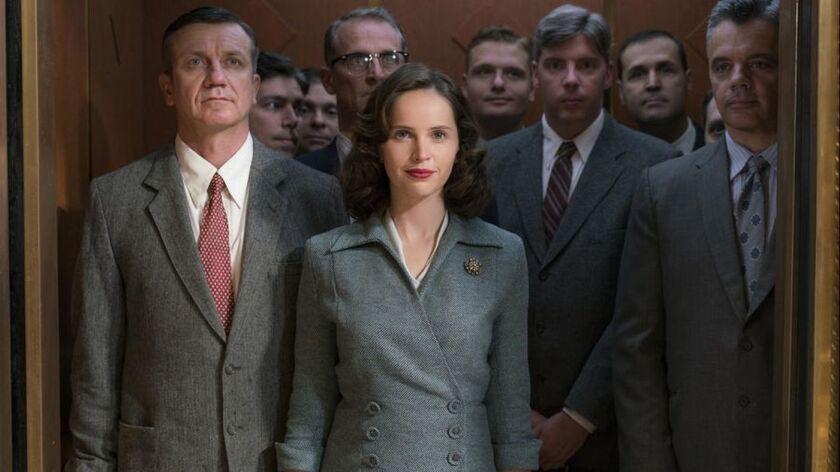 The AFI Fest has an opener and a closer. Might a new movie from Clint Eastwood join the schedule?
Also: "Monsters and Men" marks the arrival of a strong new filmmaker. And sometimes a movie — and its reception — makes you want to question "Life Itself."
Welcome to the Gold Standard, the newsletter from the Los Angeles Times that helps guide you through the ins and outs of the awards season leading up to the Oscars.
I'm Glenn Whipp, The Times' awards columnist and your newsletter host.
Ruth Bader Ginsburg, Mary Queen of Scots biopics highlight AFI Fest; plus, here comes Eastwood
"On the Basis of Sex," a drama looking at the early life of Supreme Court justice Ruth Bader Ginsburg, will have its world premiere on the opening night of the American Film Institute's 32nd AFI Fest.
The gala screening will take place Nov. 8 at the TCL Chinese Theater.
Felicity Jones (Oscar-nominated for "The Theory of Everything") plays Ginsburg, with Armie Hammer portraying her husband, Martin. Mimi Leder directs.
Another biopic, the world premiere of "Mary, Queen of Scots" will close the festival Nov. 15.
British theater director Josie Rourke helmed the historical drama, chronicling the rivalry between Mary Stuart (Saoirse Ronan) and Elizabeth I (Margot Robbie) and their fight for the throne of England.
AFI Fest openers have had mixed success in recent years, with titles such as "Hitchcock," "By the Sea," "A Most Violent Year" and "Rules Don't Apply" stalling in their awards season runs. Last year's opener, "Mudbound," which premiered earlier at Sundance, did go on to earn four Oscar nominations.
Meanwhile, Warner Bros. just announced that Clint Eastwood's latest movie, a crime drama titled "The Mule," will open in theaters Dec. 14. Eastwood stars in and directs the true story of Leo Sharp, a World War II vet who became a drug dealer and courier for the Sinaloa cartel while in his 80s.
Eastwood began shooting "The Mule" in June and turned it around in typical lightning-fast fashion. Like "American Sniper," the film could possibly land at AFI Fest, which has screened commercial plays along with awards season contenders throughout its history. (Warner Bros. sources insist "The Mule" is more of a crowd-pleaser that has more in common with Eastwood's 2008 movie "Gran Torino" than late-arriving Oscar powerhouses such as "Million Dollar Baby" and "Sniper.") The film also stars Bradley Cooper, Dianne Wiest and Michael Peña.
Also, if you're in New York — or heading that way — the New York Film Festival begins today and will continue through mid-October. Times film critic Justin Chang previews its many treasures and pleasures.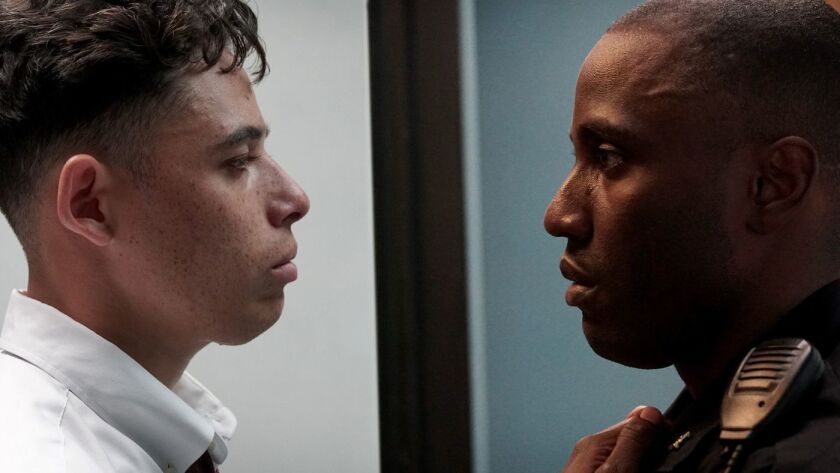 Festival favorite 'Monsters and Men' arrives in theaters
Drake was supposed to introduce "Monsters and Men" earlier this month at the Toronto International Film Festival, but tour obligations reduced the appearance to a pre-taped intro. As I noted, the crowd groaned and booed, though, this being Canada, the disappointment was registered in the most polite way possible.
But the movie, an intimate triptych about the corrosive effects of police brutality on a community, doesn't need Drake, who came on board as an executive producer after it premiered at Sundance. It stands on its own merits.
As Times film critic Justin Chang notes in his review, "Monsters and Men," directed by newcomer Reinaldo Marcus Green, "recognizes that silence, though often used to shield acts of cowardice and complicity, can also be a powerful and eloquent language of protest. The final shot is thrilling in the way it embraces optimism while rejecting sentimentality, and it fittingly ends with the camera still in motion, as though inviting the audience to complete the gesture."
Also of note: Since its Sundance premiere, John David Washington, who plays a principled police officer, has become a star for his lead turn in Spike Lee's "BlacKkKlansman." Washington is one of many reasons to see this excellent film.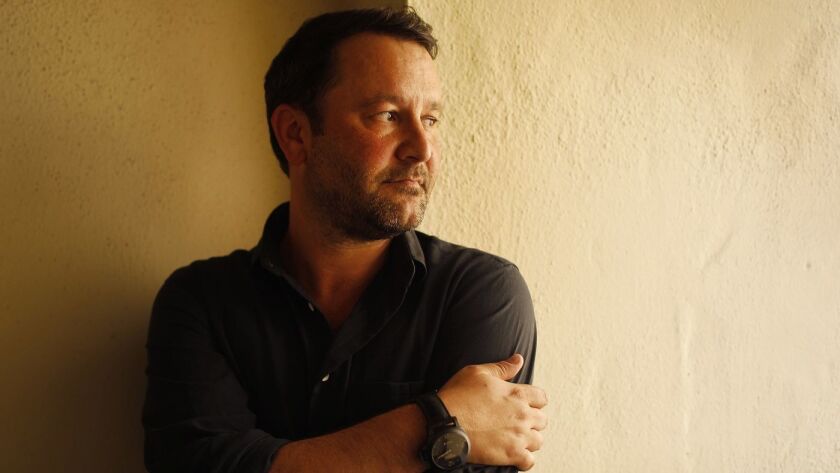 No lust for 'Life Itself'
My favorite read of the week goes to Times staff writer Amy Kaufman's profile of Dan Fogelman, the creator of NBC's popular drama "This Is Us" who returned to film with "Life Itself."
Amazon Studios had high hopes for the movie, which everyone loved — except for critics and audiences. (The movie had the worst opening of any film this year on 2,500-plus screens.)
Fogelman was candid in sharing his frustration, feelings that were intertwined with the film's origins as a project helping him deal with his mother's unexpected death.
"Obviously, it's always disappointing, especially when it happens to something so personal to you," Fogelman told Kaufman. "But it's the life I've chosen: Critics have generally been kind to me over the years, and part of the gig is that you don't get to pick and choose when you get to listen."
Feedback?
I'd love to hear from you. Email me at glenn.whipp@latimes.com.
Can't get enough about awards season? Follow me at @glennwhipp on Twitter.
Twitter: @glennwhipp
---
From the Emmys to the Oscars.
Get our revamped Envelope newsletter for exclusive awards season coverage, behind-the-scenes insights and columnist Glenn Whipp's commentary.
You may occasionally receive promotional content from the Los Angeles Times.