Time to engrave the Oscars for the acting races?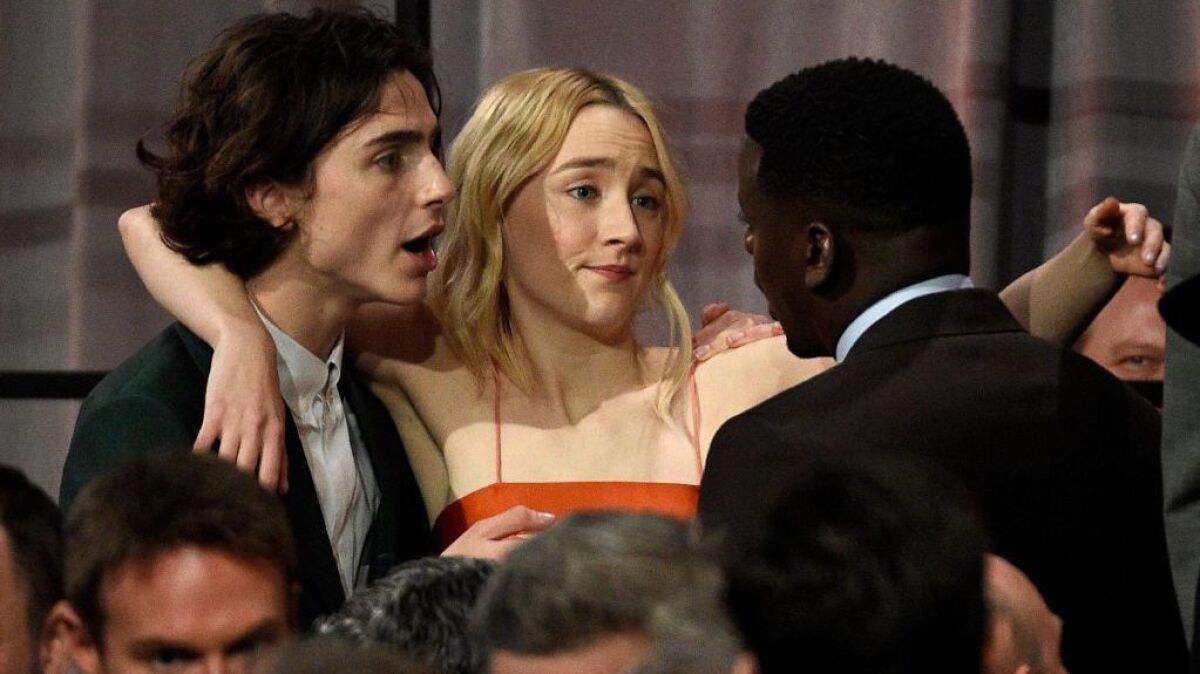 They won at the Golden Globes. They triumphed at the Screen Actors Guild Awards. And, last weekend, they took home prizes from the British Film Academy.
Is there any possible scenario in which Gary Oldman, Frances McDormand, Sam Rockwell and Allison Janney don't win the acting Oscars next Sunday?
Welcome to the Gold Standard, the newsletter from the Los Angeles Times that helps guide you through the ins and outs of the awards season leading up to the Oscars.
I'm Glenn Whipp, The Times' awards columnist and your newsletter host.
The Oscar acting races are locked … probably
So, yes, any name called other than one from the quartet I mentioned will produce a seismic shock at the Academy Awards. But upsets have occurred in the past, so I tried to envision scenarios in each acting category in which a long-shot could emerge victorious. Some were written with more conviction than others because, really, there's no way Oldman or McDormand don't win those lead Oscars. You can read that column here.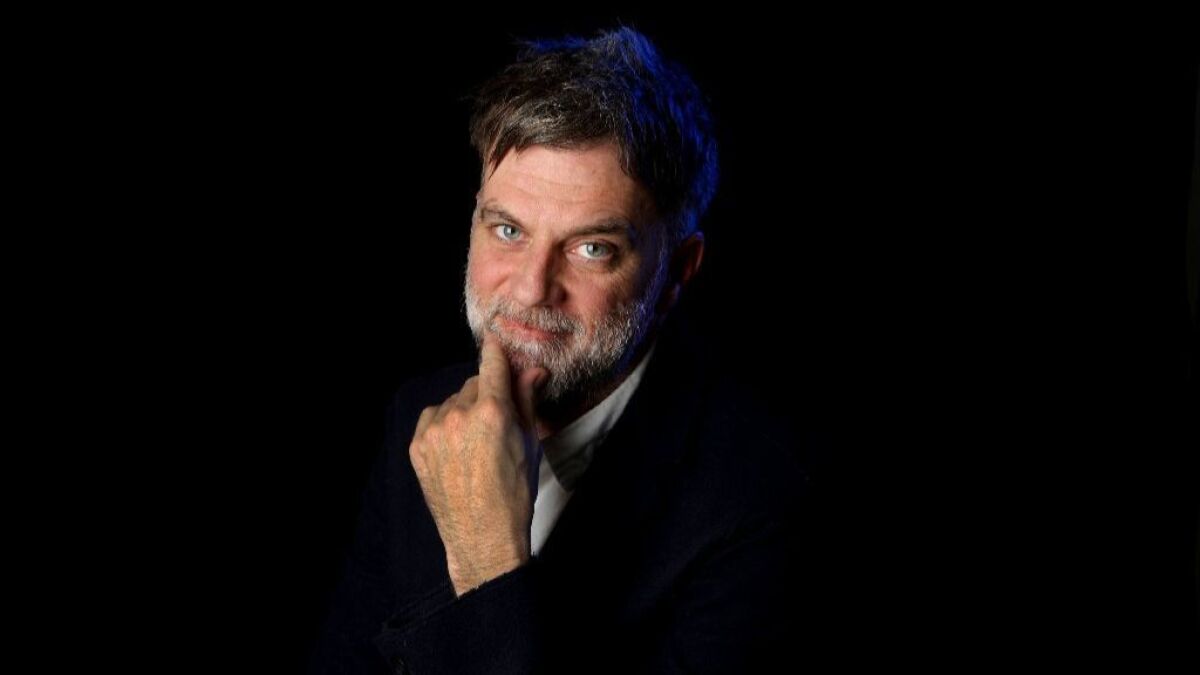 'Nothing really good happens after lunch.'
So says early riser Paul Thomas Anderson. The "Phantom Thread" filmmaker may have a printout of Princess Margaret's morning routine up on his refrigerator (breakfast in bed at 9, followed by two hours of listening to the radio and reading newspapers and then an hourlong bath at 11), but he usually rises before dawn to get rolling on the day's work. Sometimes that's simply getting some reading done before taking his four children to school.
"I still have a thing that feels guilty about reading a book in the middle of the day — which is nuts," Anderson told me. "Somehow it feels decadent, even though it's part of my job almost. You still feel naughty."
Over a couple of hours, Anderson and I spoke about a great many things — growing up and staying in the Valley, the creative value of daydreaming and bad television, Tiffany Haddish, wife Maya Rudolph and the story he's writing with his 8-year-old daughter.
It's my favorite interview of this awards season. You can read it here.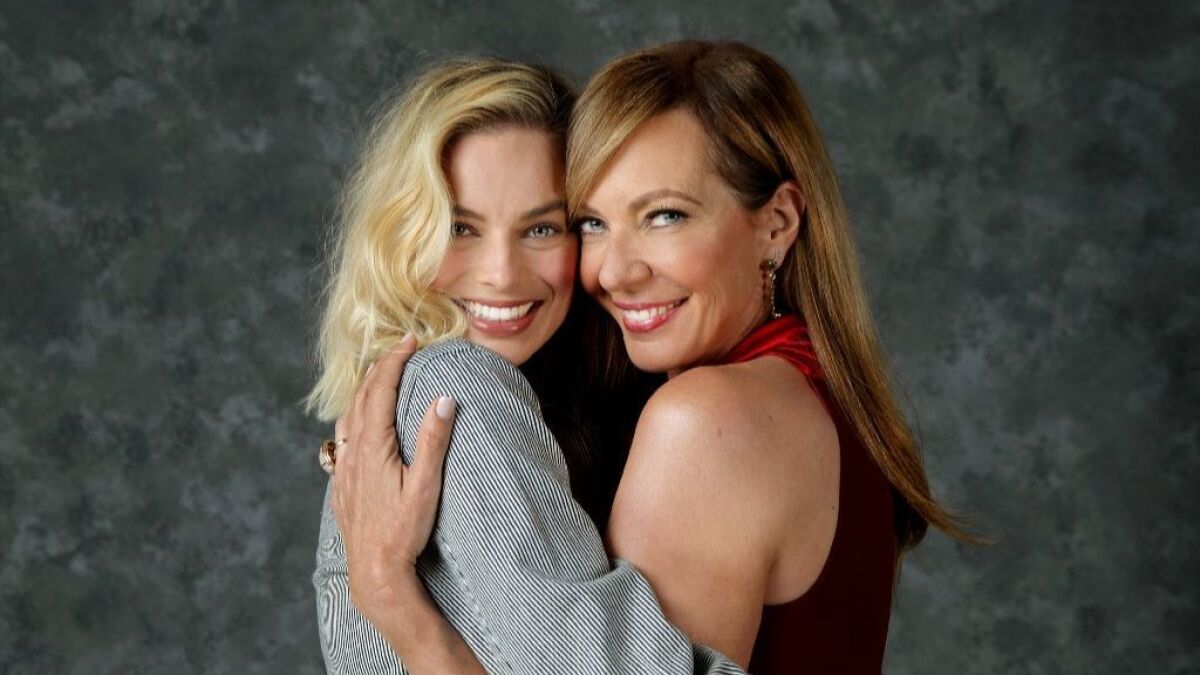 Deleted scenes + 'I, Tonya's' team
Speaking of "Phantom Thread," did you know that Daniel Day-Lewis' Reynolds Woodcock had a bunch of children with different women? Or that Sam Rockwell's dopey deputy from "Three Billboards Outside Ebbing, Missouri" likes to cuddle in bed with his mother? Those and other deleted scenes from Oscar-nominated movies are laid out here.
Margy Rochlin spoke with Margot Robbie and Allison Janney, the mother-daughter team from the darkly comic Tonya Harding biopic "I, Tonya."
"It's so easy to dismiss these characters and their feelings. But by the end of it, I was devastated, angry and frustrated for them. I'd laugh out loud at something, then immediately feel disgusted with myself that I found it funny," Robbie said. "To be able to let those feelings creep up on you, instead of being told to feel them? That's a real art form."
For more coverage of the entertainment world, please check out the new Times' podcast, "The Reel." New episodes drop weekly.
And, of course, there will be plenty of Oscars-related coverage all next week in The Times, leading up to Sunday's ceremony. It's almost here.
Feedback?
I'd love to hear from you. Email me at glenn.whipp@latimes.com.
Can't get enough about awards season? Follow me @glennwhipp on Twitter.
Twitter: @glennwhipp
---
Get our L.A. Goes Out newsletter, with the week's best events, to help you explore and experience our city.
You may occasionally receive promotional content from the Los Angeles Times.