Jake Gyllenhaal loves "The Disaster Artist." Gary Oldman initially didn't want to play Winston Churchill in "Darkest Hour." But then, he also at first turned down the role of Sid Vicious in "Sid and Nancy."
"That'd be a travesty," Jeremy Renner told Oldman.
And who wouldn't agree with that?
Welcome to the Gold Standard, the newsletter from the Los Angeles Times that helps guide you through the ins and outs of the awards season leading up to the Oscars.
I'm Glenn Whipp, The Times' awards columnist and your newsletter host.
'Let's talk about my wacky movie'
The above exchanges came during The Envelope's annual actors roundtable. This year, six leading contenders — James Franco ("The Disaster Artist"), Timothee Chalamet ("Call Me by Your Name"), Gary Oldman ("Darkest Hour"), Jeremy Renner ("Wind River"), Hugh Jackman ("The Greatest Showman") and Jake Gyllenhaal ("Stronger") — convened to talk about their work, as well as what it's like to be a man in Hollywood at a time when sexual misconduct scandals are being reported almost daily.
"It's a confusing time. Everyone is trying to digest what all of this means," Gyllenhaal said. "I feel like to me the most important thing that I have discovered in this period of time, particularly being a man in this business, is to listen."
You can read the full actors roundtable story here and watch videos from the lengthy conversation here.
The Envelope screening series continues too, as contenders talk about their movies with Los Angeles Times writers. You can watch film writer Mark Olsen's conversation with Swedish filmmaker Ruben Östlund, director of foreign language film contender "The Square," here.
'Call Me by Your Name' leads Spirit Awards noms
The past four winners of the Independent Spirit Awards' best feature — "12 Years a Slave," "Birdman," "Spotlight" and "Moonlight" — have gone on to take the Oscar for best picture.
Will the streak extend to five this year?
I broke down the nominations for the Independent Spirit Awards here. The luminous love story "Call Me by Your Name," opening in limited release today, led the field with six nods. Jordan Peele's horror satire "Get Out" and the heist thriller "Good Time" each earned five.
The Spirit Awards nominations are always a strange, interesting mix of the familiar and festival titles that haven't opened yet in the States. Recognition across the categories often doesn't make sense. How does "Good Time" score all those nominations but fall short for best feature? No nominations at all for "The Shape of Water"? Not even for the great Sally Hawkins? Did voters know Guillermo del Toro's movie cost less than $20 million, meeting the Spirits' eligibility requirements?
At any rate, this year's best picture Oscar race will begin to take some shape soon when critics groups weigh in with their selections in early December. Until then, you can check out this video of Times film critic Justin Chang reviewing Spirits fave "Call Me by Your Name" here. ​​​​​​​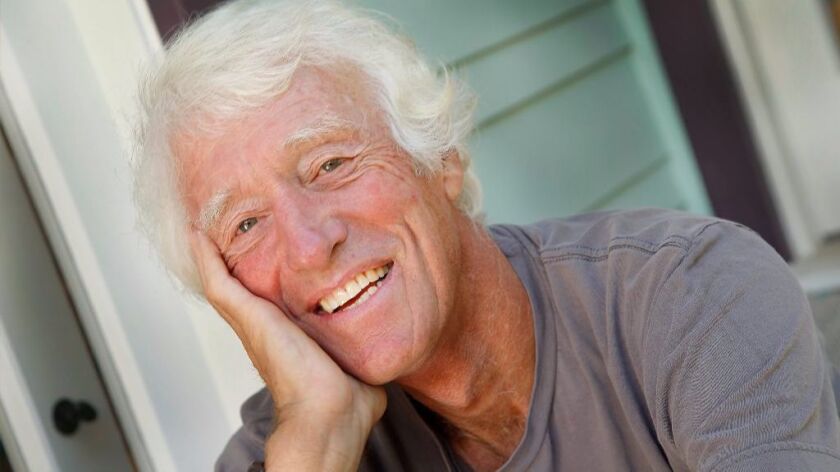 Roger Deakins — 13 Oscar noms and counting
"If your work is noticed, then it really means that it's standing apart from the film," legendary cinematographer tells The Times in an interview you can read here. "In the wrong way. It's like somebody saying, 'I like that shot,' and me thinking, 'Damn.' When you're watching a film, everything should feel of a piece."
Deakins has earned 13 Oscar nominations over the years for movies as varied as "Fargo," "The Shawshank Redemption," "Skyfall" and "The Man Who Wasn't There."
He's likely to score a 14th nomination for "Blade Runner 2049," a film that its star Harrison Ford calls "a cathedral of a movie." Will this be the year that Deakins finally wins? It'd help if "Blade Runner 2049" picks up a few other Oscar nominations. It's deserving. But it also feels like the kind of movie that, like its predecessor, will gain in appreciation over time.
Feedback?
I'd love to hear from you. Email me at glenn.whipp@latimes.com.
Can't get enough about awards season? Follow me at @glennwhipp on Twitter.
Twitter: @glennwhipp
---