What can't a little 'Moonlight' do?
An indie movie that continues to exceed expectations. A would-be crowd-pleaser that tries to downplay its prospects. And a new film that celebrates law enforcement makes a play for the Oscars.
Welcome to the Gold Standard, the newsletter from the Los Angeles Times that helps guide you through the ins and outs of the awards season leading up to the Oscars.
I'm Glenn Whipp, The Times' awards columnist and your newsletter host.
INDIE SPIRIT AWARDS NOMINATIONS ANNOUNCED
"Moonlight," Barry Jenkins' intimate drama depicting three periods in the life of a young gay black man, earned six nominations Tuesday for the Film Independent Spirit Awards — feature, director, screenplay, cinematography, editing and the Robert Altman Award, which honors the director, casting director Yesi Ramirez and the acting ensemble.
The last three movies to win the Spirits' best film trophy — "Spotlight," "Birdman" and "12 Years a Slave" — have gone on to win the Oscar.
That kind of outsized expectation might be a little much for an uncompromising film about a character, played by three actors, learning to accept his sexual identity. But then, "Moonlight," an indie hit and critics favorite, has done nothing but exceed expectations since premiering in September at the Telluride and Toronto film festivals.
I wrote about the Spirit nominations here, looking at the movies receiving a boost and others that didn't fare as well.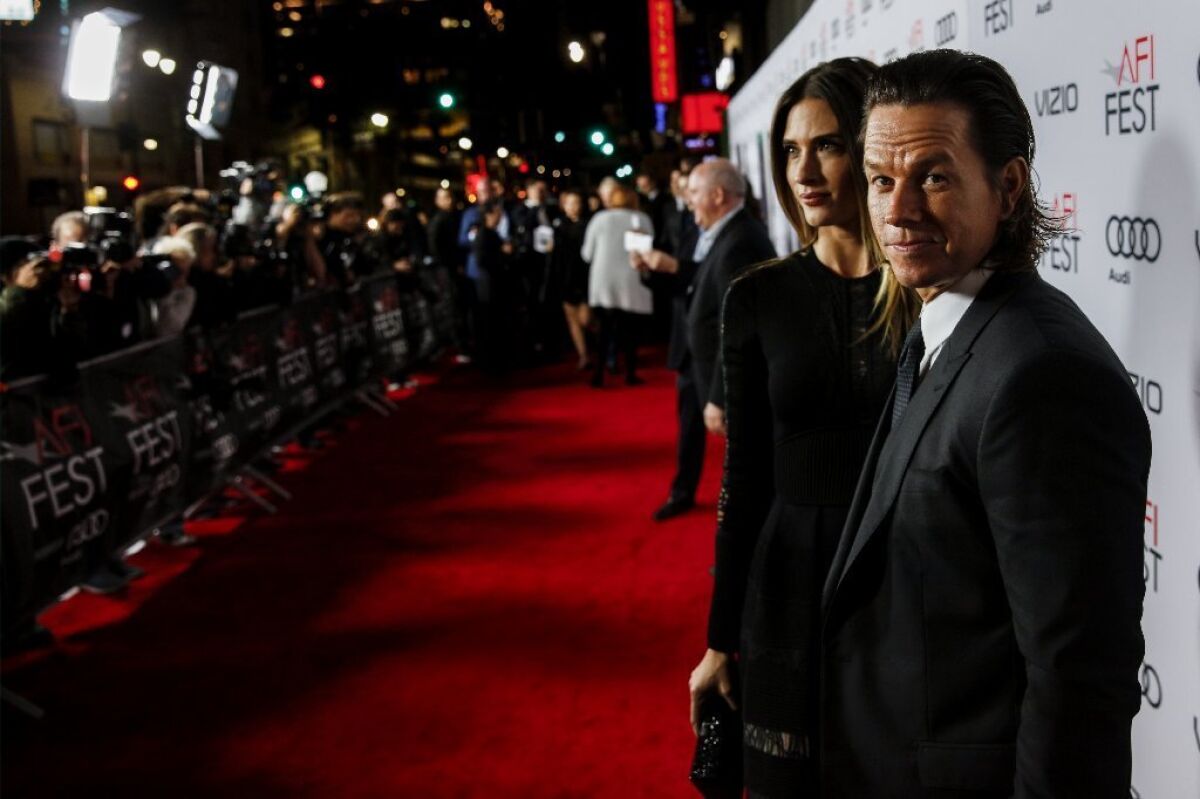 'CROWD-PLEASERS' HOPE TO CONTEND TOO
Oscar campaigns are always as much about managing expectations as they are about the films themselves.
I wrote about two December releases that recently screened for the first time — Ben Affleck's throwback gangster epic "Live by Night" and "Patriots Day," a procedural about the 2013 Boston Marathon bombing.
Affleck said of his film: "This wasn't a movie where I said, 'Come on, we're gonna win best picture.' This was a crowd-pleasing, genre movie."
"Patriots Day," meanwhile, is being positioned to appeal to the same populist-minded voters that rewarded Affleck's last directorial effort, the Oscar-winning "Argo."
Some are buying into it. Reviews for "Patriots Day" out of the AFI Fest were solid. I didn't care for the movie, finding it limited by thinly drawn characters and a lack of interest in anything beyond worshiping how those in uniform (or authority) go about doing their jobs. You can read my report on both films here, which also includes my latest Oscar predictions.
And, no, "Live by Night" and "Patriots Day" aren't on the lists.
LEAD ACTRESS CONTENDERS TALK SHOP FOR THE TIMES
Look at this group. That might be your five lead actress Oscar nominees this year. The Envelope invited Emma Stone, Annette Bening, Natalie Portman, Amy Adams and Ruth Negga to this year's lead actress roundtable. You can read the conversation between the women here. It's a lot of fun.
RETURNING TO 'ATLANTA' WITH DONALD GLOVER
Are you missing "Atlanta" as much as I am since the FX series ended its first season? Margy Rochlin's Q&A with the show's creator, Donald Glover, helped ease the loss. You can read the interview here. I'm betting the show goes over big with the Hollywood Foreign Press Assn., as you can see by my Golden Globes predictions.
Feedback?
I'd love to hear from you. Email me at glenn.whipp@latimes.com.
Can't get enough about awards season? Follow me at @glennwhipp on Twitter.
---
From the Oscars to the Emmys.
Get the Envelope newsletter for exclusive awards season coverage, behind-the-scenes stories from the Envelope podcast and columnist Glenn Whipp's must-read analysis.
You may occasionally receive promotional content from the Los Angeles Times.