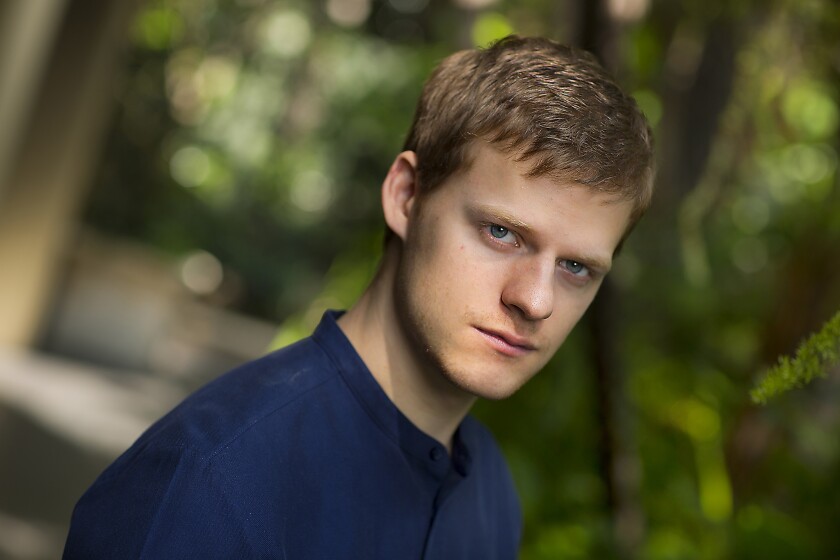 Folding his springy frame into a Beverly Hills hotel chair, 21-year-old actor Lucas Hedges shows no sign of fatigue, even though the day before in New York he'd performed "The Waverly Gallery" on Broadway for the eighth time that week opposite Elaine May, Michael Cera and Joan Allen. Then he took a late flight to Los Angeles. "It's busy," he says. "But I like sleeping on planes."
Today, after posing for photos, Hedges sips tea and occasionally chews his fingernails as he delves into the demands of his disturbing new movie, "Boy Erased," which hit theaters early last month. Based on Garrard Conley's memoir of the same name, the film stars Hedges as gay teenager Jared, who's forced by his minister father (Russell Crowe) to attend a horrendously ineffective "conversion therapy" program aimed at changing LGBTQ youth into heterosexuals.
Unlike the "Boy Erased" characters who pressure "Jared" to purge himself of "same-sex attraction" and become 100% straight, Hedges grew up in Brooklyn Heights with a more nuanced take on human desire. "I had this health class in sixth grade where the teacher presented the idea of sexuality being on a spectrum," he says. "I immediately recognized myself as existing within that spectrum and from that moment on, I've felt that this black-and-white idea of being either straight or gay is an antiquated way of viewing things."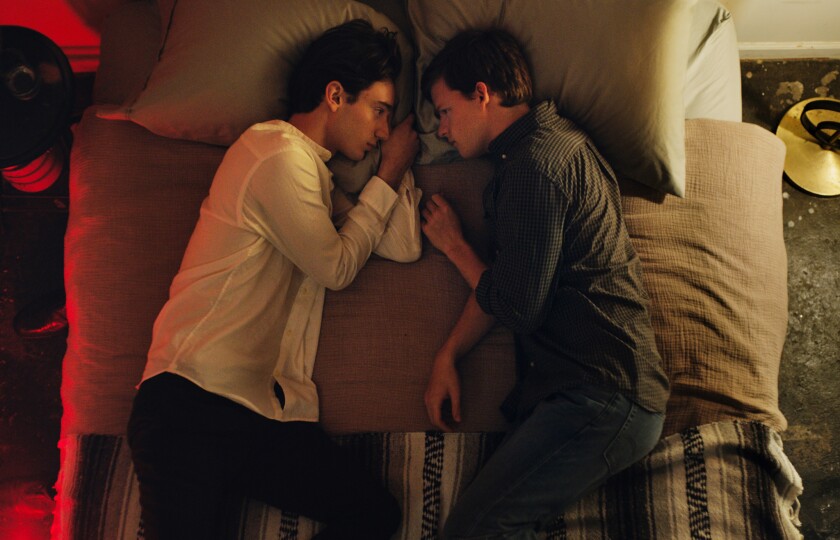 RELATED: No villains in the gay conversion film 'Boy Erased,' just bad decisions, says director Joel Edgerton »
To prepare for the film, which features Nicole Kidman as Jared's increasingly alarmed mother and writer-director Joel Edgerton in the role of a self-appointed conversion therapy expert, Hedges spent time with role model Conley, watched the documentary series "Journey Into Manhood" and read "The Velvet Rage: Overcoming the Pain of Growing Up Gay."
"But for me," he says, "the biggest inspiration didn't necessarily have to do with … ." He trails off a moment, then continues. "It's … It's about shame. My own shame. Dipping into all the ways that I have not healed, all the things that I'm ashamed of about myself. 'Boy Erased' is about the character's shame through his sexuality. So any way that I could tap into my own shame was the gateway into that."
In one especially harrowing "Boy Erased" sequence, Jared flashes back to the time he got raped by a college classmate. "That was a long night," says Hedges, recalling the 12-hour shoot. How did he prep? "In my attempt to heal my own life, I have studied trauma, and one of the things I know is that when trauma occurs, parts of your brain freeze," Hedges explains. "A friend of mine suggested maybe after this traumatic thing happens, my character almost has to fight just in order to breathe. Pair that with the fact that when you act, it's about getting lost in the experience, being silenced by it, not knowing what to do and then drowning in that moment."
On an equally fraught note, Hedges plays a secretive teen addict opposite Julia Roberts in this week's release, "Ben Is Back," written and directed by his father, Peter Hedges. "Addiction runs rampant in my family, so it felt very personal for my dad and me," Hedges says. "There was a great incentive to address this pressing social issue. I went to a lot of [12-step] meetings and did my research. Same as 'Boy Erased,' I showed up and tried to do my best."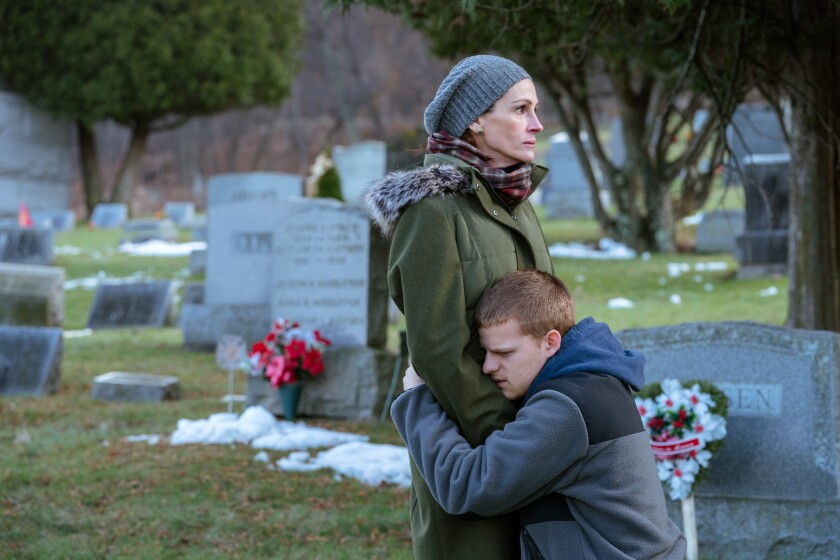 RELATED: 'Ben Is Back' writer-director Peter Hedges uncovers the heroic core of broken women »
Hedges' best was good enough to earn him an Academy Award nomination as the grieving son in 2016's "Manchester by the Sea." The next year, he portrayed equally intense teenagers in Oscar-nominated movies "Lady Bird" and "Three Billboards Outside Ebbing, Missouri." Completing his first lead movie role in "Boy Erased," Hedges now seems to have mastered coming-of-age angst to the point where he might be ready for a change.
"I had great, loving parents, but running parallel to this seemingly normal narrative, I had my own crazy inner conflicts going on that allowed me to play all these parts," Hedges muses. "But the more I do movies like 'Boy Erased,' the less I feel drawn to go back into those spaces. Who knows what's going to happen in my life, but it's starting to feel like this particular pool is running dry. Something else is ripening in its place, but I don't know what."
---