'Better Call Saul's' Rhea Seehorn knows Kim probably won't have a happy ending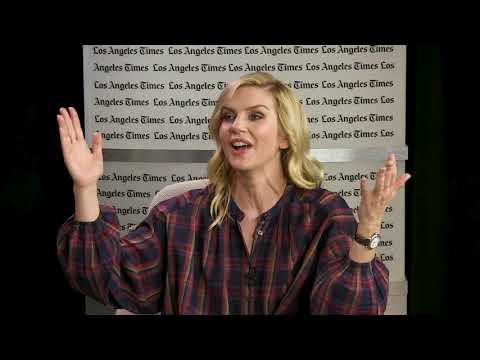 "Better Call Saul" star Rhea Seehorn shares her story about why she wore a real cast for a scene and how she accidentally spilled soup all over herself.
When "Better Call Saul" ended its fourth season, Bob Odenkirk's resourceful, disbarred lawyer Jimmy McGill had been reinstated, announcing to long-suffering legal and life partner Kim Wexler (Rhea Seehorn) that he intended to now practice law under the name Saul Goodman.
And while no actor working on television has a better poker face than Seehorn, viewers were left with the distinct impression that Kim was definitely not on board with Jimmy's plan. In fact, after all they've been through, she felt betrayed.
Seehorn dropped by The Times' studio recently, admitting she's completely in the dark about Kim's fate. We do know that nobody in "Better Call Saul" or its predecessor, "Breaking Bad," has ever been afforded a happy ending.
Maybe Kim could be the first?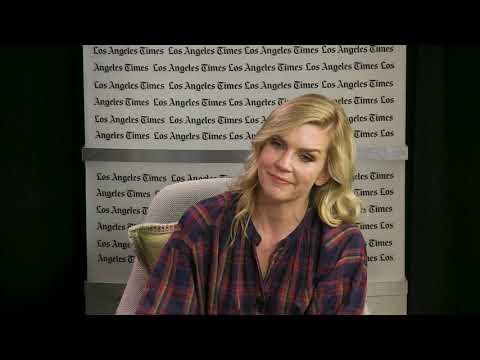 "Better Call Saul" star Rhea Seehorn shares her experience filming a pivotal scene on a rooftop with costar Bob Odenkirk.
"The good news is that in their world, that's a shocking ending — somebody's fine," Seehorn says, laughing. "Who knows? It could be. I can hope for it."
Like everyone else, Seehorn has been known to read interviews with "Saul" showrunners Peter Gould and Vince Gilligan, looking for clues as to what might happen next on the show. So, yes, she has read Gould saying how "worried" he is about Kim and how "very sorry" he'd be if something terrible happened to her. And Gould has also expressed similar sentiments when Seehorn asks him about Kim's future.
Her response to Gould?
"Stop acting like you can't control that! That's up to you!" Seehorn says. "But they told me from the beginning that they have beloved characters … what did Vince say … 'I've never loved a character more than I loved a good story though.'"
Just ask [SPOILERS AHEAD] …
… Hank, Gail, Jane, Mike … you get the idea.
Seehorn also spoke about the big, rooftop blowout between Kim and Jimmy ("Bob and I still disagree — as we should — about who's right in that scene"), the reasoning behind her wearing an actual cast for Kim's broken arm (two hours in makeup each morning, sawed off before leaving the set) and why it's just not a good idea to eat soup when your arm is set at a 90-degree angle.
You can watch the whole conversation below.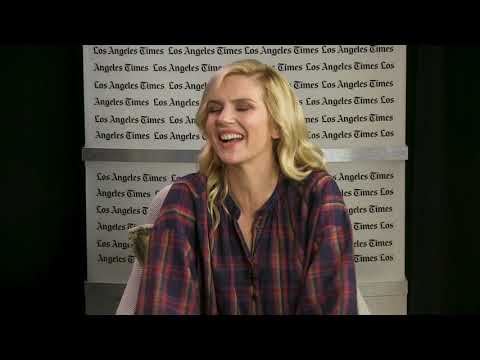 "Better Call Saul" star Rhea Seehorn sits down with Glenn Whipp of the Los Angeles Times to talk about her show and looking forward to filming Season 5.
Twitter: @glennwhipp

From the Oscars to the Emmys.
Get the Envelope newsletter for exclusive awards season coverage, behind-the-scenes stories from the Envelope podcast and columnist Glenn Whipp's must-read analysis.
You may occasionally receive promotional content from the Los Angeles Times.