Oscars 2016: Where was Harvey Weinstein's nomination?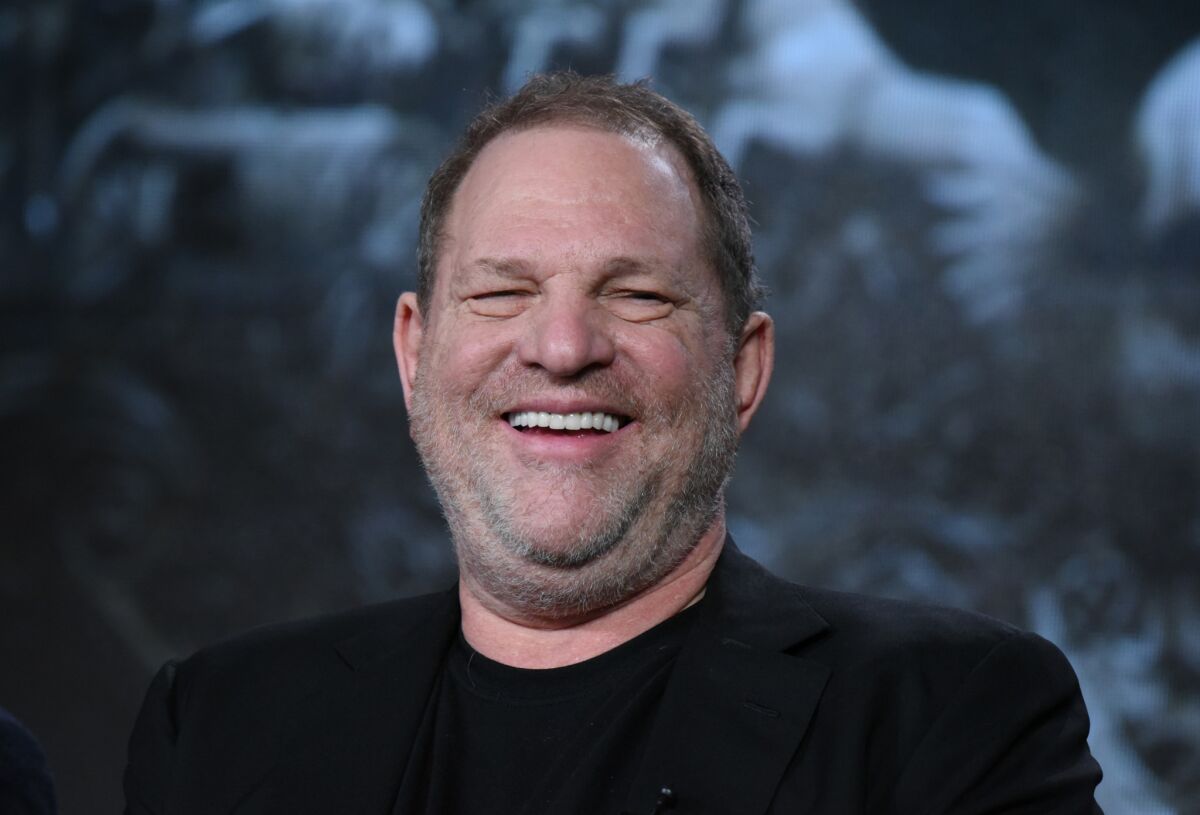 Of all the Oscar snubs lighting up the Internet on Thursday, the one against Harvey Weinstein is probably least likely to earn sympathy. He is, after all, a self-described "Billy the Kid" of Hollywood who has dominated the Academy Awards for the last two decades.
Weinstein, whose films have earned upward of 300 Oscar nominations over the years, has long been known as the Diet Coke-swigging, chain-smoking master of the awards game. Only this year marks the first time since 2008 that Weinstein hasn't had a film in contention for a best picture Oscar.
Oscars 2016: Full Coverage | Complete list | Snubs, surprises and reactions | Top nominee photos | Oscars are so white, again
In an interview Thursday after the nominations were announced, Weinstein was quick to point out the upside of the situation for Weinstein Co. films "Carol," which many awards pundits had expected to receive a best picture nod, and "The Hateful Eight."
"Any time you get 10 nominations, it's cause for celebration," Weinstein said in a call from New York, referring to the nods for his two films. "Are we disappointed we didn't get a best picture or a best director? Of course."
The Weinstein Co. has been on an Oscar hot streak since Weinstein launched the company with his brother, Bob, after they left Miramax in 2005.
Though Harvey Weinstein's Oscar magic dates back to the 1980s, his most recent successes in leveraging best picture Oscar nods include "The Reader" (2008), "Inglourious Basterds" (2009), "The King's Speech" (winner in 2010, earning 12 nominations), "The Artist" (winner in 2011), "Silver Linings Playbook" (2012), "Philomena" (2013) and "The Imitation Game" (2014).
Not long before he left Miramax in 2003, Weinstein was involved with four of the five best picture nominees -- "Chicago," "Gangs of New York," "The Hours" and "Lord of the Rings: The Two Towers."
Indeed, generations of Oscar-winning actors and filmmakers have Weinstein, at least partially, to thank for their Oscar wins. Among them: Gwyneth Paltrow, Daniel Day Lewis, Quentin Tarantino, Kate Winslet, Jennifer Lawrence and, yes, even Meryl Streep.
"Carol" did earn a slew of nominations -- for stars Cate Blanchett and Rooney Mara, screenwriter Phyllis Nagy as well as cinematography, costume and score. But director Todd Haynes was notably snubbed.
Quentin Tarantino's "The Hateful Eight," meanwhile, was shut out from the director, screenplay and picture categories, though it earned nods for Jennifer Jason Leigh, cinematography and Ennio Morricone's score.
Weinstein essentially invented the modern awards campaign, championing art house films, often period dramas or comedies -- most famously "Shakespeare in Love," which beat out "Saving Private Ryan" for best picture.
"I tried whenever I could, and a lot of times did it privately," he told the Los Angeles Times in 2006. "What we did was democratize the process."
Weinstein saturated Oscar voters with his films, dragging filmmakers and stars to every event of the season that he could, all to build buzz. He'd solicit op-eds in newspapers and wound up in feuds with other producers and studios over his tactics.
No one could deny that it worked. And even if this year's efforts didn't result in a best picture nod, Weinstein saw no reason to sulk.
"Tonight, we are going out to dinner," he said. "We're taking the 'Carol' team out and getting blasted."
MORE OSCARS:
Academy high-fives 'Star Wars: The Force Awakens'
What we learned about the Oscar races from this morning's nominations
From the Oscars to the Emmys.
Get the Envelope newsletter for exclusive awards season coverage, behind-the-scenes stories from the Envelope podcast and columnist Glenn Whipp's must-read analysis.
You may occasionally receive promotional content from the Los Angeles Times.